Make Banana Bread
Chocolate chip banana bread to be exact. I usually don't add chocolate but I had some left over from when I made a
peanut butter "cheese ball" so I figured, what the heck.




*Wet Ingredients*

3 Super Ripe Bananas
3/4 Cup Unsalted Butter
1 Egg
1 Tsp Vanilla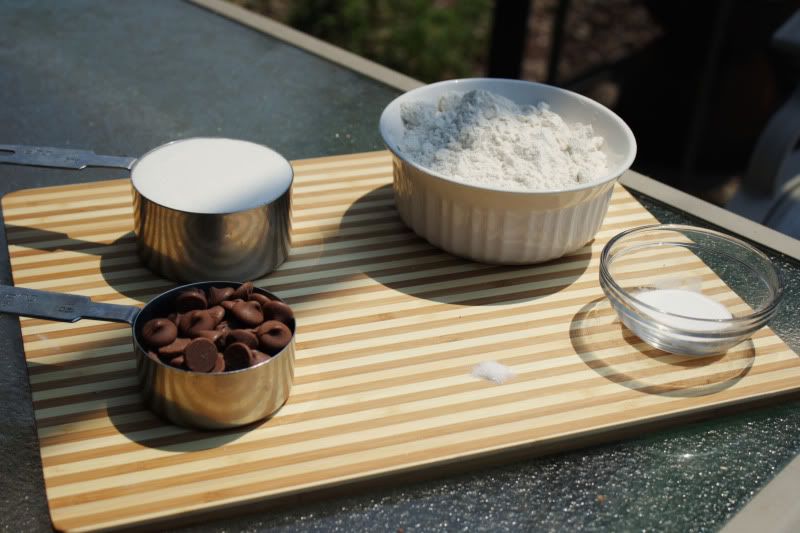 *Dry Ingredients*

1 Cup Sugar
1 Tsp Baking Powder
Pinch of Salt
1 1/2 Cup All Purpose Flour
1/2 Cup Milk Chocolate Chips + about 1/4 cup to put on top after baking.


Preheat your oven to 350 degrees.
Melt your butter and blend it with your bananas. I have a stand mixer but you could also use a handheld. Then mix in the egg, vanilla and sugar. Once that is mixed well add in you baking soda, salt and flour. Add the flour slowly so it doesn't cloud. Lastly throw your chocolate chips in. Pour batter into a well greased loaf pan and bake for 50- 55 minutes. As soon as you remove your bread from the oven, lightly press a few more chocolate chips on top. Allow the bread to cool completely, flip out of pan and enjoy!