I absolutely love hummus.
I often have it with veggies for lunch.
It super simple to make and a healthy meal or snack.

You can pretty much flavor hummus with anything you like. This time around I decided to do roasted garlic. Roasted garlic has a much more mild flavor than raw garlic so that is why I use a whole head.

First things first- get your garlic going
Preheat your oven to 375 degrees

peel off the outer layer of skin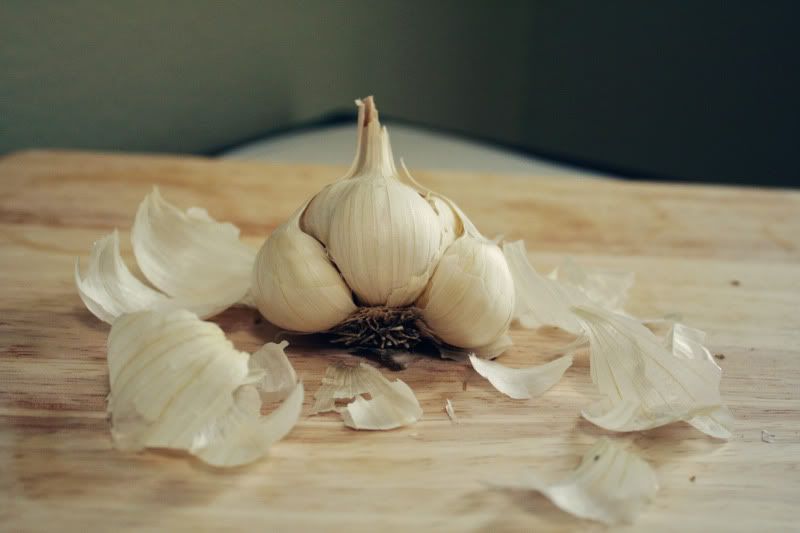 chop the top off- if you lop off a good chunk keep it and put it in the pan with the head



put in a oven safe dish or pan and drizzle with olive oil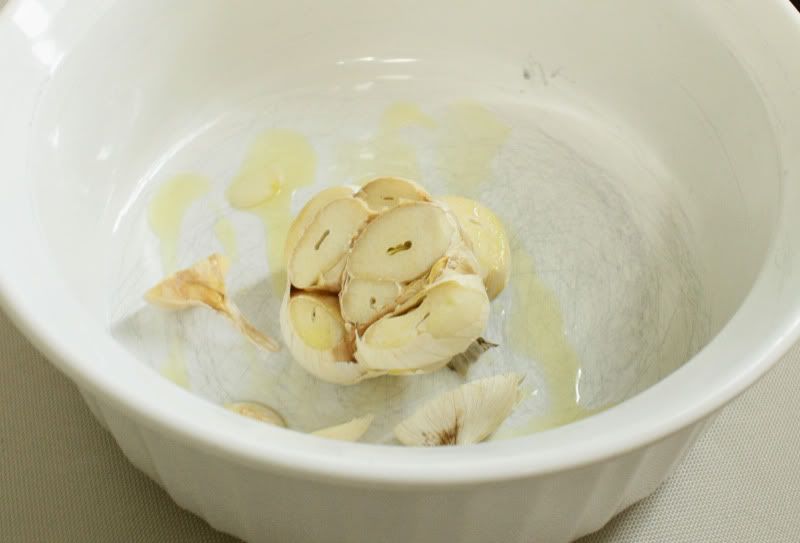 Cover with foil and pop in to the oven for 25-35 minutes or until soft.
Your finished result should look like this: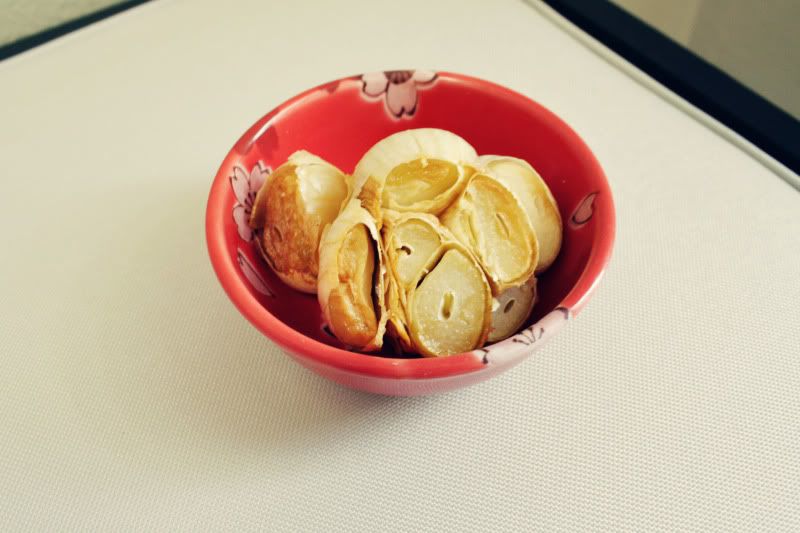 Now on to the main event
Gather up your ingredients:
16 oz can of garbanzo beans
2 tbsp tahini
1 1/2 tbsp olive oil
2 tbsp lemon juice
1/2 tsp salt
3 tbsp warm water
Roasted garlic or whatever else you might want to use




Now all you have to do is throw all those ingredients into a food processor until you reach your desired consistency. You can really play around a lot with this recipe and add anything you'd like.
Hummus will keep for about 2 weeks when kept in an airtight container in the fridge.