I have to admit that my two year old has already fallen into the princess trap. I completely blame it one her princess undies (it was those or Dora- I chose the less of two evils) and the princess episode of Olivia. I suppose I'm not helping the cause though. I did buy her a princess potty in hopes of her wanting to use it which she doesn't but that's a different post all together. I might have also bought her a princess dress because she kept ripping my dresses out of my closet and wanting to wear them so she could look like a princess. Her wearing my dresses wasn't very convenient because she was constantly tripping and falling over them so when I saw that Zulily had nice quality princess dresses for sale for $12.95 I couldn't pass it up.

I know that "princess culture" is kind of controversial because let's face it, they aren't the best role models for growing girls. I'm on the fence with this. While I agree with a lot of the points made by the princess protesters, I also think that princess stuff can be fun for a little girl. I think that as long as your children know that it's just for fun and not reality than there is no harm in it. Aubs also is a big fan of playing with her cousin's trucks, jumping in puddles, playing catch and other general childhood activities that have no emphasis on glamour or beauty.

So why am I telling you all this? Aubs had a prince and princess party at her school last week and I got some pretty cute pictures. Since it's summer, her preschool has been having fun themed weeks. I think this week is dinosaurs.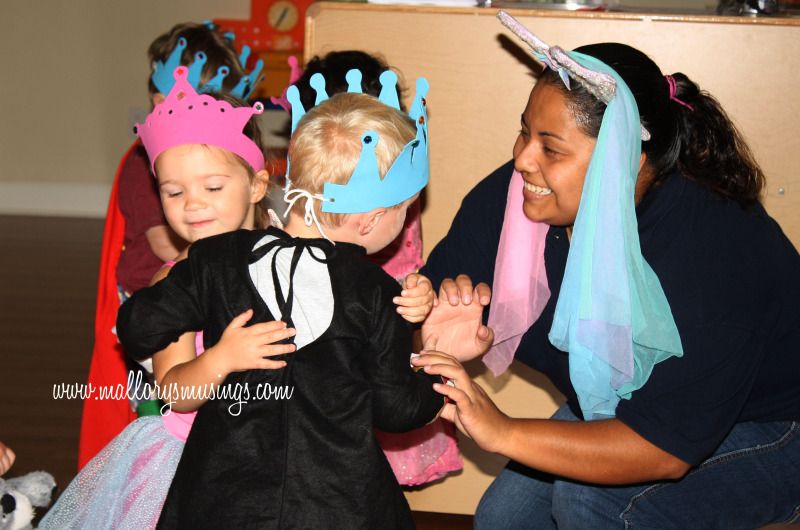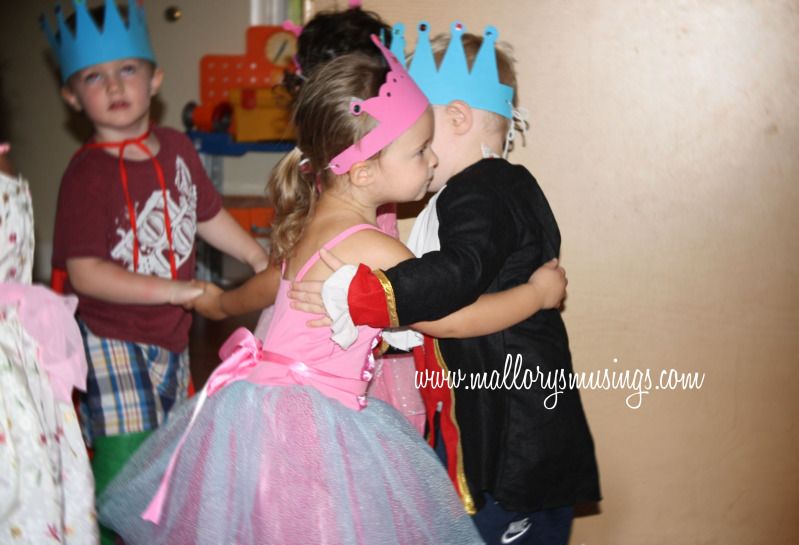 Aubs first dance with a boy- Daddy didn't wasn't a huge fan of these.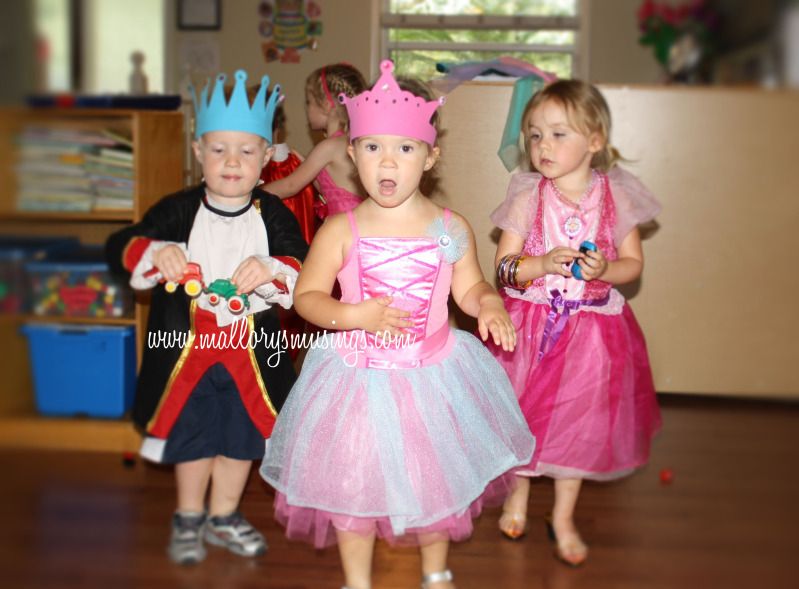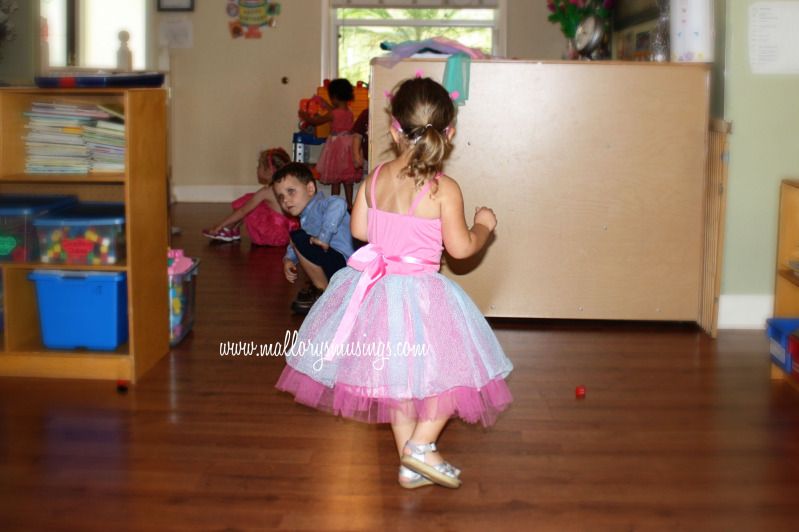 Still dancing after everyone else at the party left in search of toys.


*Side note- Aubs hasn't been wearing her glasses because she broke them and we are waiting on her new pair. The testy 2 year old refuses to wear the other two pairs that we have for her.