On Saturday we went to Kingston's second birthday party. Kingston just happens to be one of Aubs' best buddies. It was held at Chuck E Cheese and everyone had a blast. Well almost everyone- Aubs was good to go until Chuck E.Cheese himself made an appearance. Girlfriend was terrified.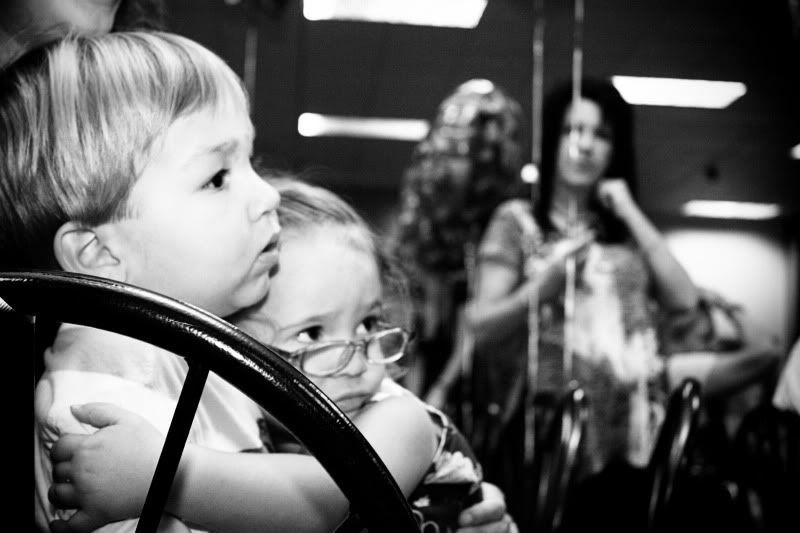 The photographic evidence of Aubs terror. As soon as Aubrey spotted the oversized mouse she bee lined for Kristen (Kingston's Mama) and held on to Kingston for dear life. I made sure to snap a few pictures before I grabbed her and I am so glad I did. I mean seriously is this not the best picture ever?

More Birthday Fun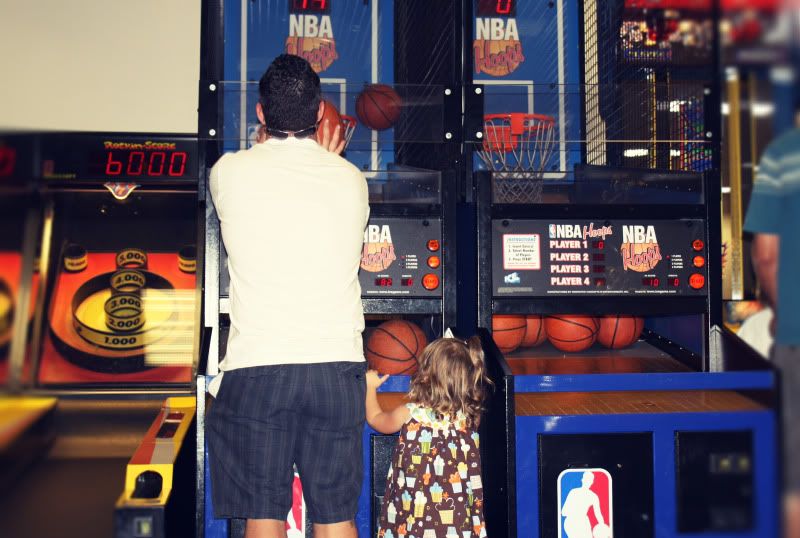 Watching Daddy shoot hoops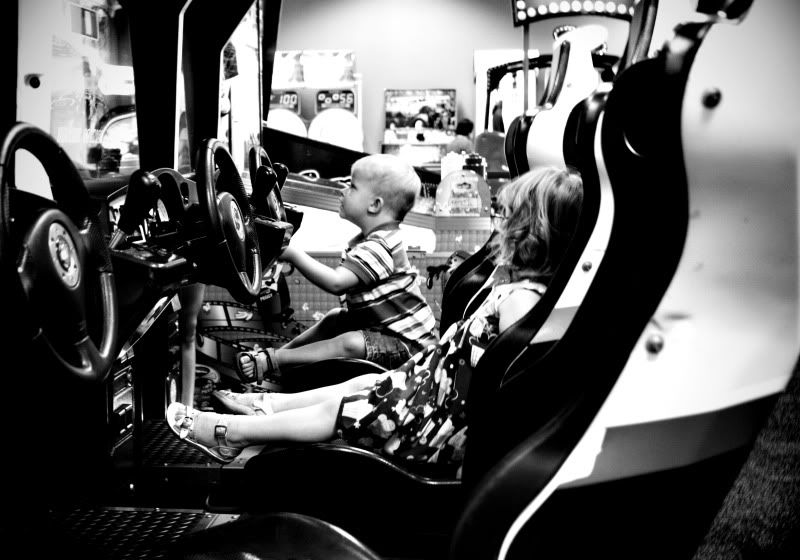 Racing with Raiden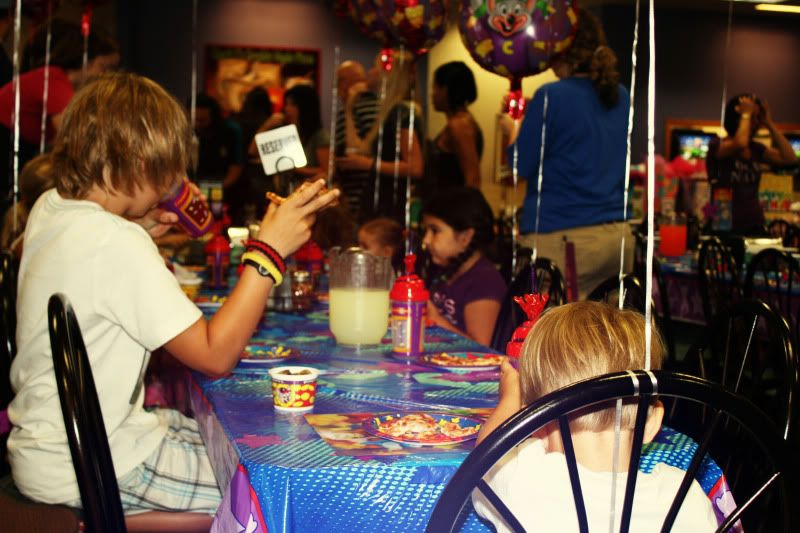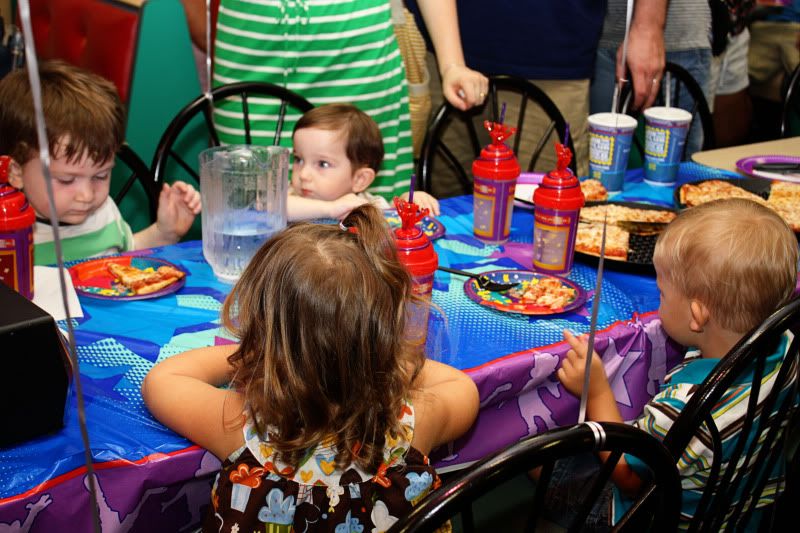 Aubs tends to usually be the only girl around. So far she hasn't seemed to mind. One of the cuties in this picture also has a Mama who blogs. You should pay her a visit over at The Spoon Mama.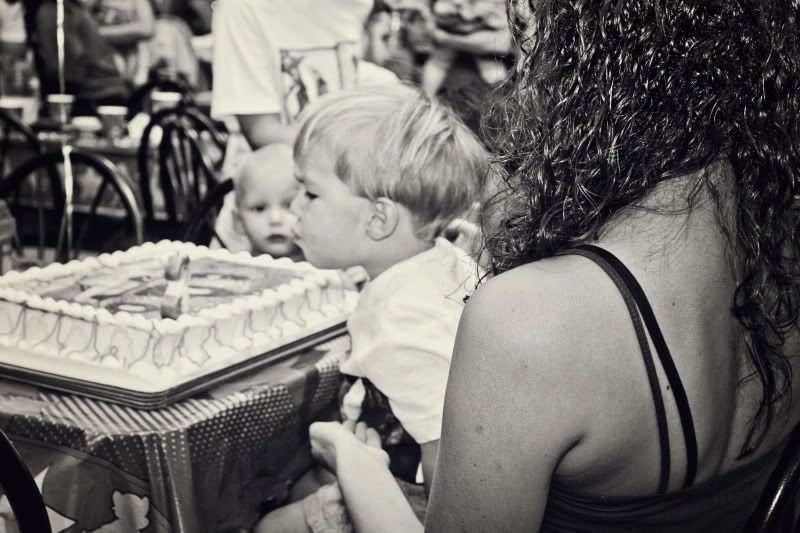 Birthday boy blowing out his candles


Linking up with The Paper Mama & Jenni from the Blog