My weekend was pretty amazing. It was all about celebrating my birthday which was last Wednesday. On Friday night Joe and I went out to dinner and then skipped the movie and hung out at my parents condo and watched tv and had a few cocktails. Joe went to the gas station down the road to pick up some snacks and also got a few scratch off tickets. We ended up winning $550! The next day we went out to breakfast, back to the condo to nap and then headed out to the casino for a few hours since we were feeling lucky from the night before. I ended up winning $350 on the slots and Joey won $250. So over a 12 hour period we ended up winning over $1000 dollars- woo hoo!


Sunset in Publix parking lot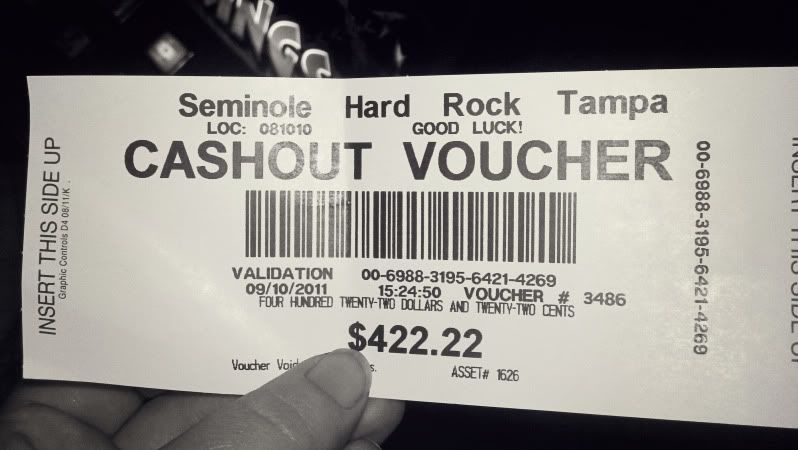 Winning!


After the casino we headed out to Clearwater Beach for the night. Joe's brother and his wife and our friend met us a little bit later for drinks and dinner. It was an amazing night- just like the good ol' days.