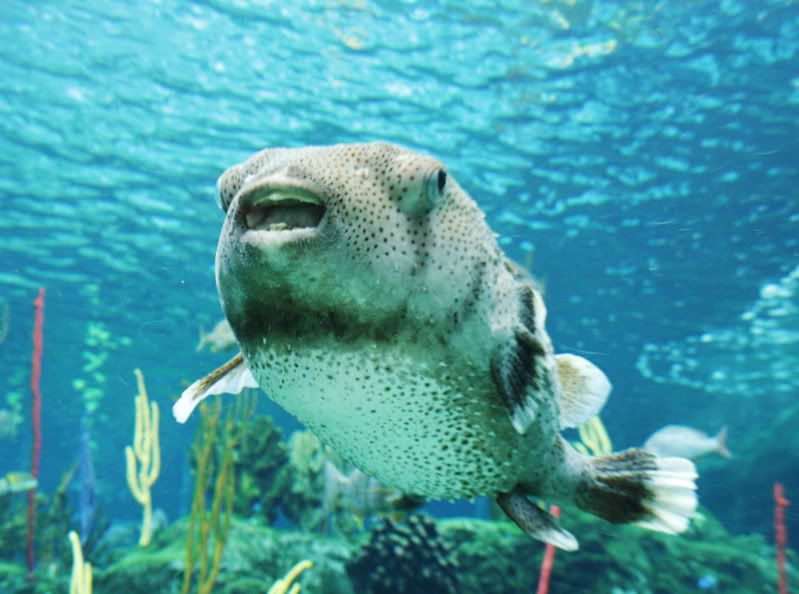 A couple of weeks ago we went to the Florida Aquarium. I must warn you that I am a bit of an aquarium snob. I grew up going to the National Aquarium in Baltimore. If you haven't been there I will let you know that it's pretty freakin' awesome. Huge shark tanks, dolphin shows, a rainforest... pretty much the whole sha bang as far as aquariums go. My dad always went on business trips to Baltimore and my mom, my brother and I would always tag along for a mini vacation. I have been to the aquarium there so many times that my mom use to joke that the fish would wave when they saw us coming. The Florida Aquarium doesn't quite measure up. It's nice but it's kind of small. I usually don't mind a small aquarium but with it being called The Florida Aquarium and it being in a state with so much water I thought it would stand it's ground against the National Aquarium.

One of the nice things about the Florida Aquarium is that they have a really nice section where they showcase local fish and wild life. They also have plenty of tanks with more tropical fish and the weird fish you find deep down on the ocean floor. Aubs had a pretty good time. She liked being face to face with big fish. She also liked running up and down all the ramps and watching people go up and down on the escalator which also happens to be her favorite thing about the mall.... for free.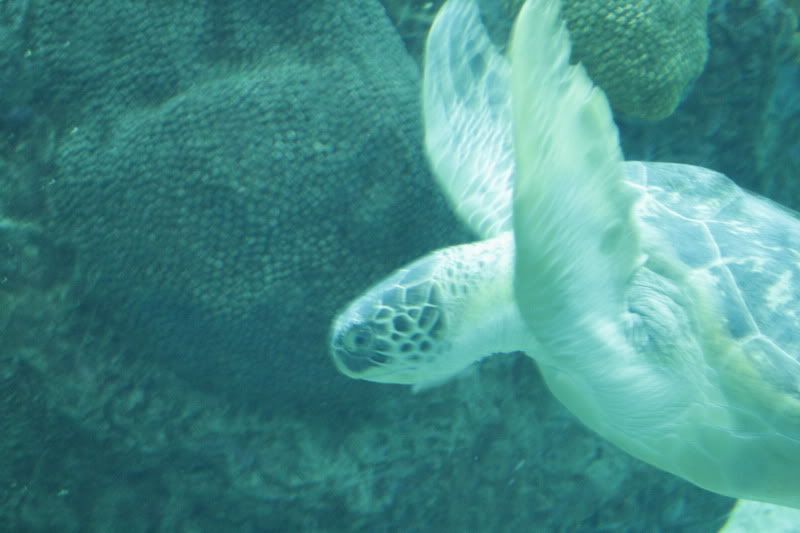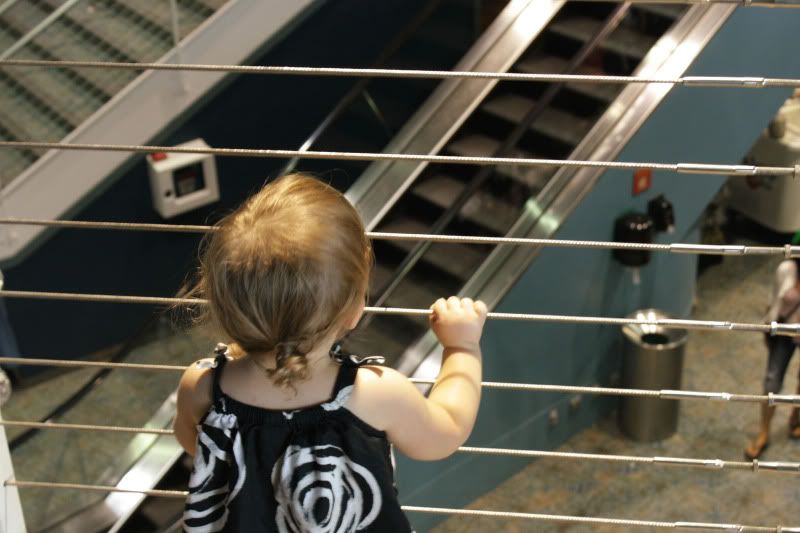 Aubs' favorite "exhibit"


The thing that is aggravating is that Aubs won't sit in her stroller anymore. It's hard to wrangle a 1 1/2 year old at a place like an aquarium where there are people everywhere. I've tried to just ignore her fits about being in the stroller but they get to the screaming and thrashing point and I just give up and let her out. I know I shouldn't be letting her get away with it but I am at a loss for what to do. If anyone has any tips that don't involve a leash please oh pretty please share them with me. I'm at my wits' end with this.