Last Sunday Joe and I spent the night at the beach. His parents came back to town unexpectedly and said they would watch the baby so we could go out and celebrate our anniversary. I immediately logged on to hotels.com and booked us a ocean front hotel. It was nice. One of our favorite things to do when we have the night to ourselves is go down to the beach and watch the sun set while a guy with a guitar belts out tunes that remind us of car trips with our father's when we were young.
It also gave me the opportunity to test out my new obsession- self timed pictures. I was inspired by
Aura's
beautiful photos. She always places her camera in the most inventive spots to take self timed photos. I kind of stink at doing this but Joe and I actually managed to get a decent shot that night. I plan on perfecting this craft so wish me luck.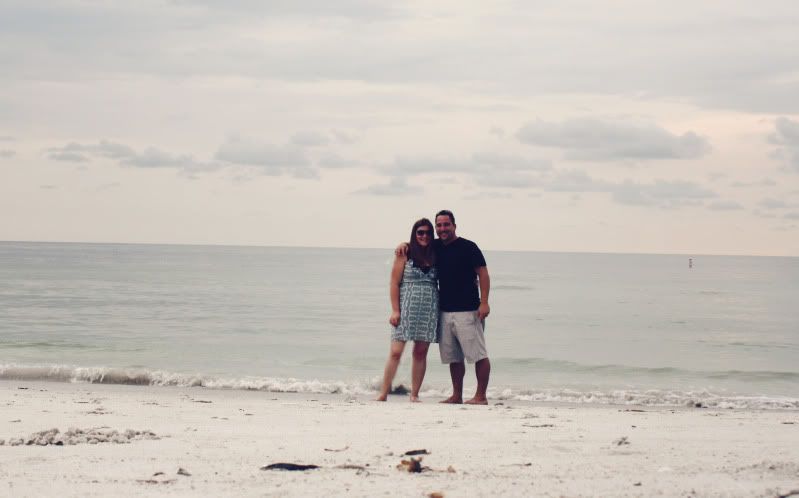 And the sunset that night...GORGEOUS!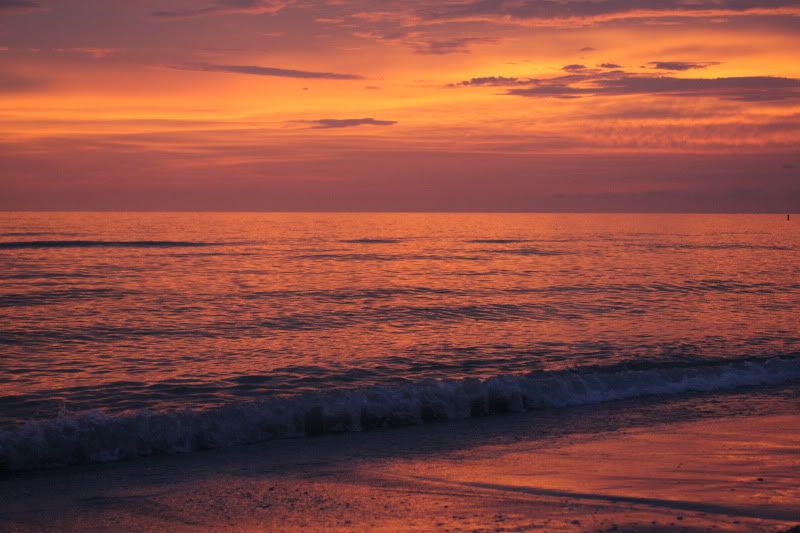 I am linking up again this week with Emily. Thanks to Emily's Embrace the Camera Link Party I now actually have some pictures of myself.
Follow my blog with Bloglovin