Oh how do I love dresses on little girls. I couldn't wait for Aubrey to walk so that I could put dresses on her. Unfortunately she was totally content with crawling so she didn't walk fully on her own until she was 14 months old. I've been making up for lost time and throwing dresses on her a couple of times a week. They are nice and cool for the summer heat.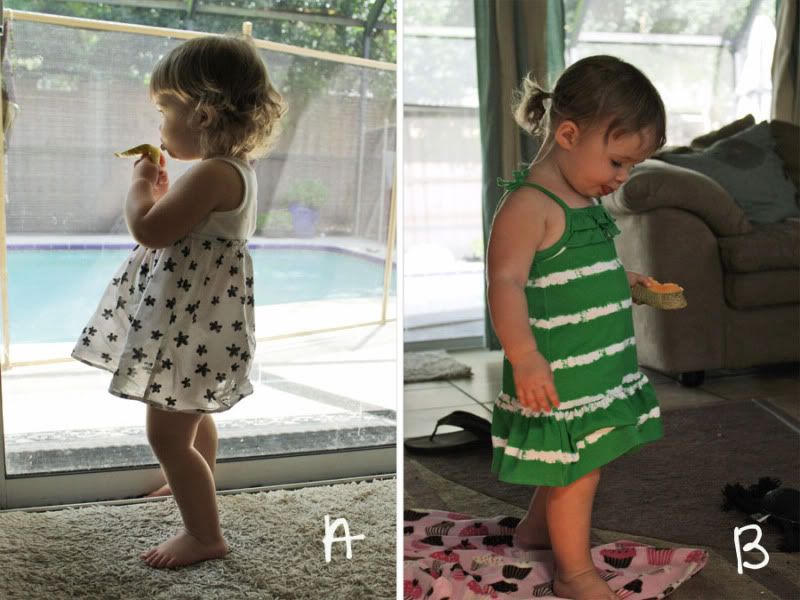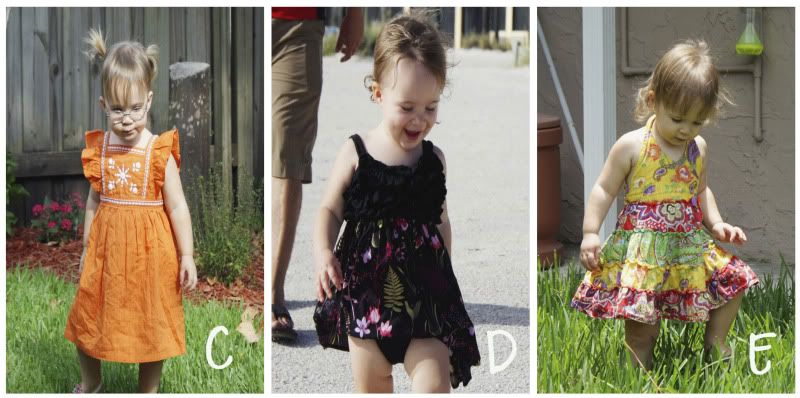 A. Gap
B. Walmart
C. Gymboree
D. Gap
E. Ebay



Also~ Today I am being featured on My Yellow Sandbox. Go check out her blog, she shares some amazing tutorials on doing hair and just came out with an e-book featuring step by step instructions for all her styles.



I am linking up with Mama Loves Papa for small style
She is having a giveaway for See Kai Run shoes right now so go over and check it out!



I am also linking up with Baby Making Machine for Mini Mod