Nope no flying baby here
Just Daddy scaring the crap out of Mommy
Aubs loved it though
So I can't protest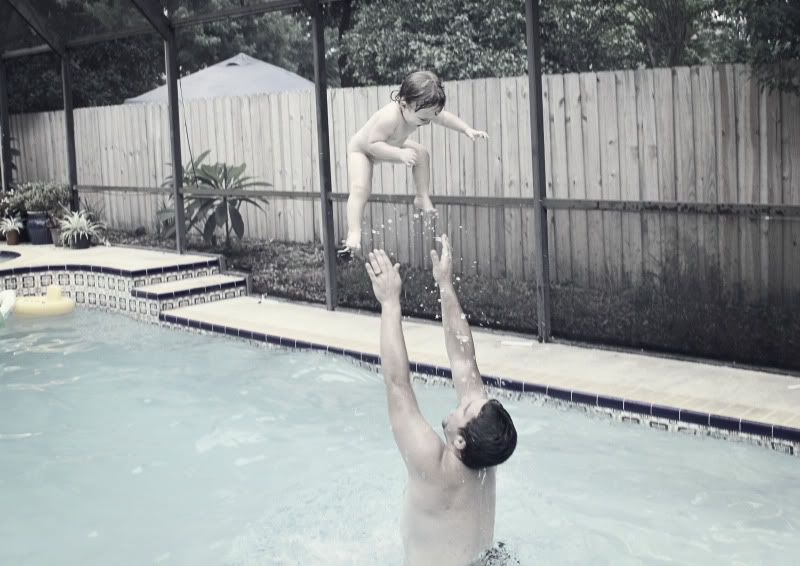 Does your husband ever do this to your kids? Is you heart in your throat when he does it like mine is? I must say I'm getting better though, hearing those belly laughs come from my baby makes it worth that split second of terror.