I've been mildly obsessed with rompers this summer. They are perfect for the hot weather and so easy to throw on a squirmy toddler. Every time I'm out shopping I always keep an eye out for new rompers. I scored some cute ones at Gymboree a couple of weeks ago on clearance. On top of that I had my Gym Bucks from our Learn & Play classes so I got two rompers for around 13 dollars. These are a few from our collection.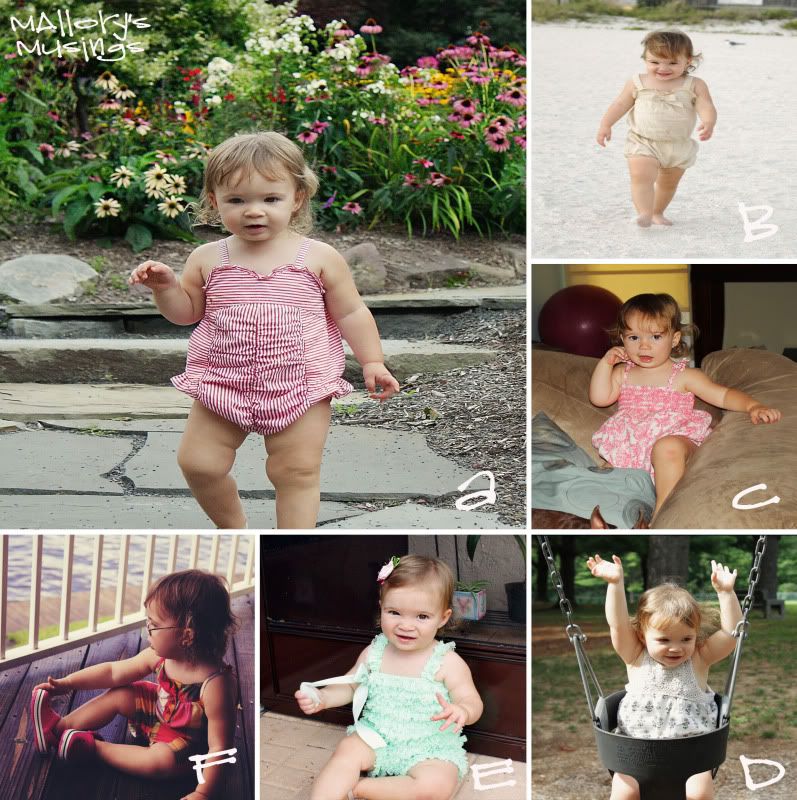 A B & F ~ Gymboree
C ~ Target
D ~ Gap
E ~ Dream Spun Kids, Etsy Shop


I'm linking up with Morgan at Mama Loves Papa for Small Style.