My parents and I took Aubs to her first fair over the weekend.
I love fairs, always have.
I love how they pop up out of nowhere.
I love the food and the smells.
I love being up close and personal with the livestock.
I even love the rickety rides.

Aubrey's favorite part was the pig races.

There were big pigs....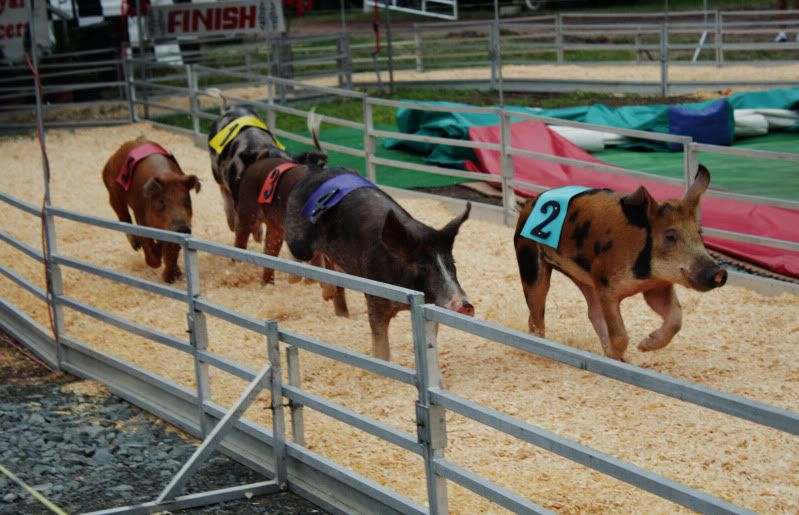 and little pigs...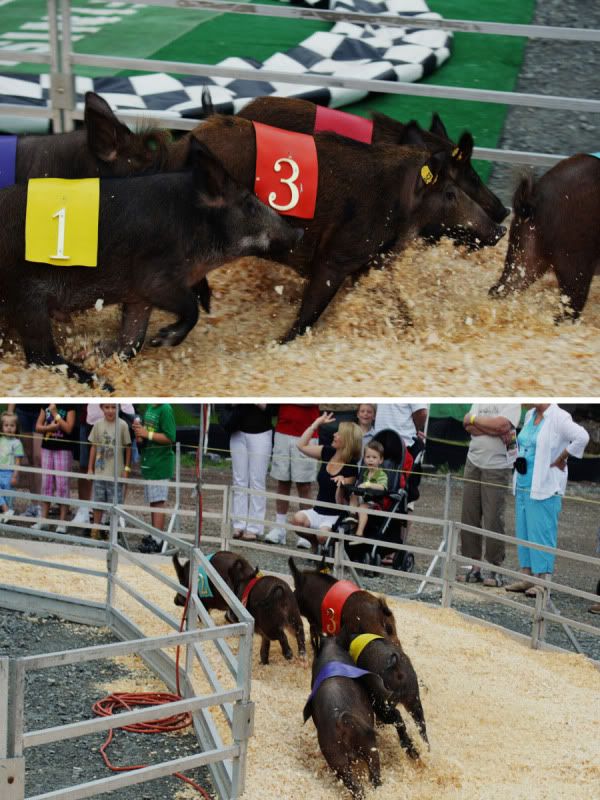 Aubs cheered them all on from the sidelines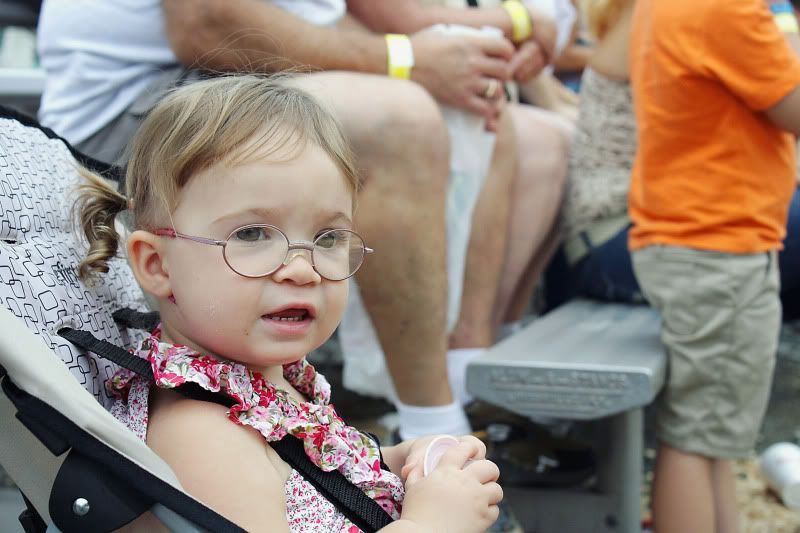 We saw cows...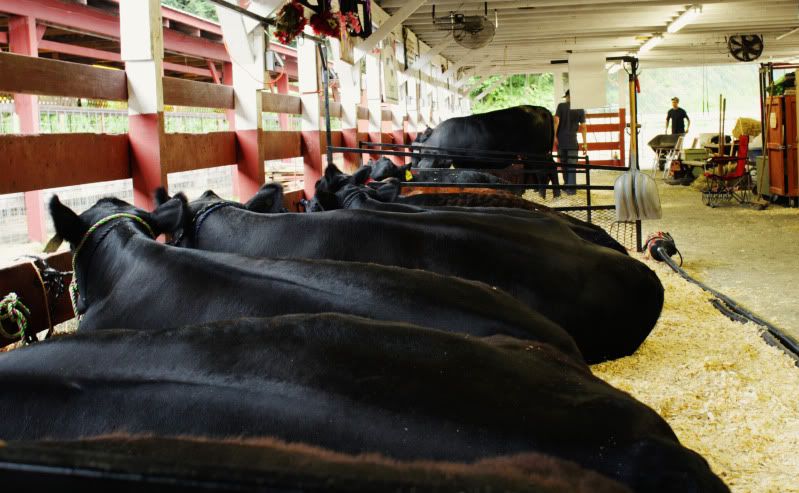 and chickens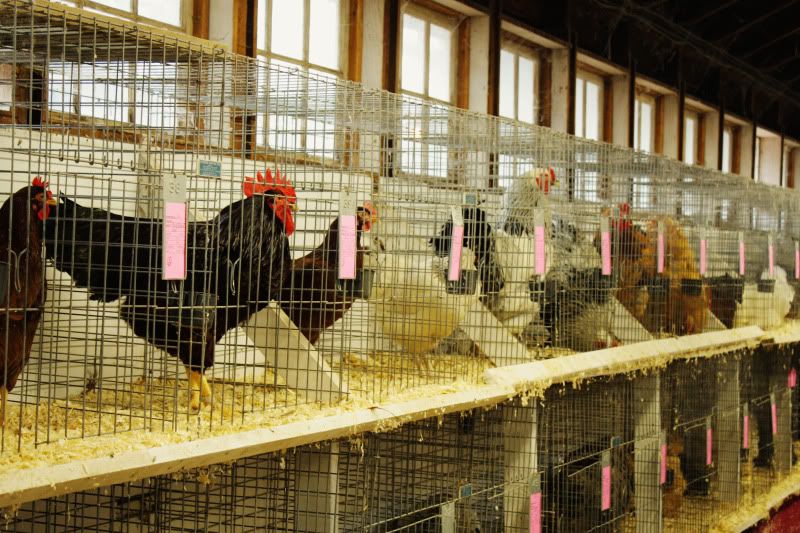 There was an adorable couple who sang children's songs. They also had a bunch of small instruments for the kids to play with.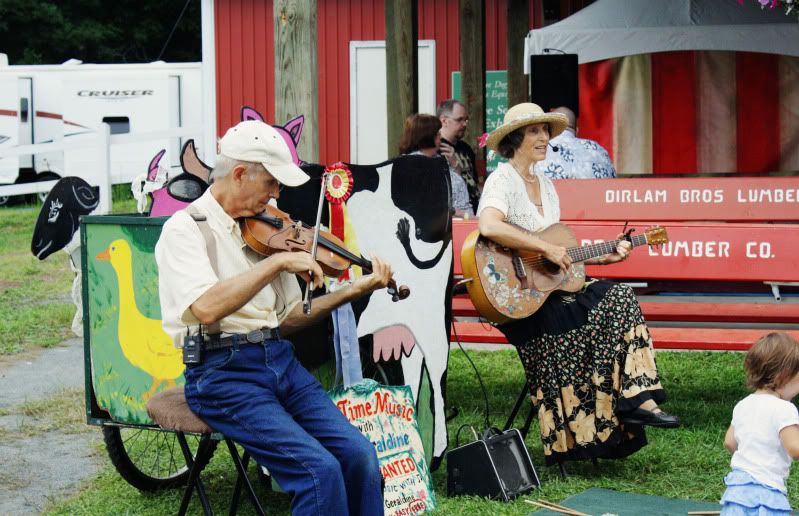 Aubrey clapped and swayed along.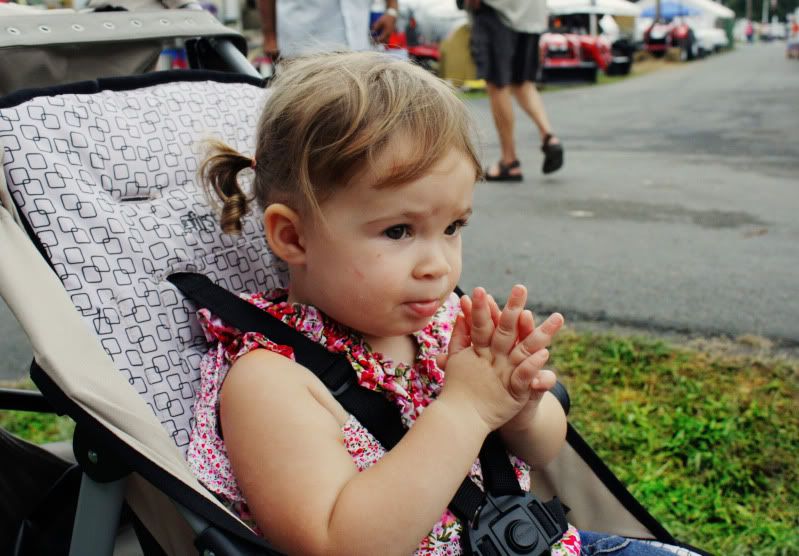 No fair is complete without some fair food and fresh squeezed lemonade.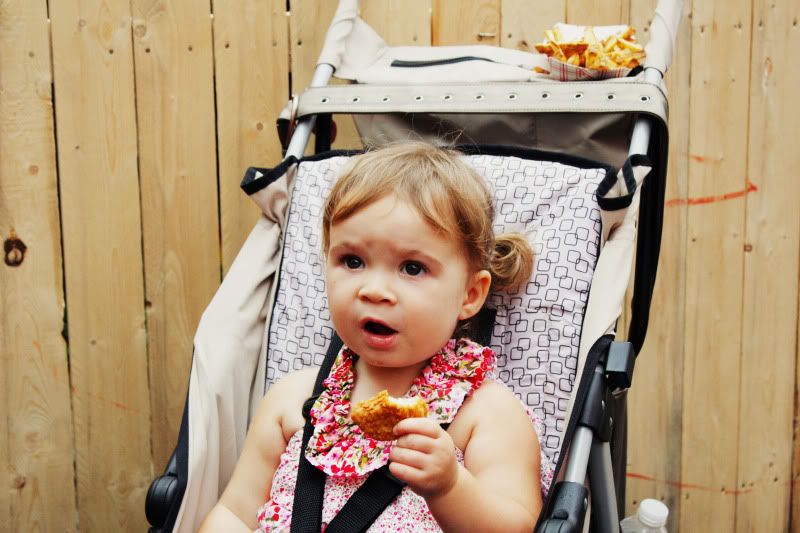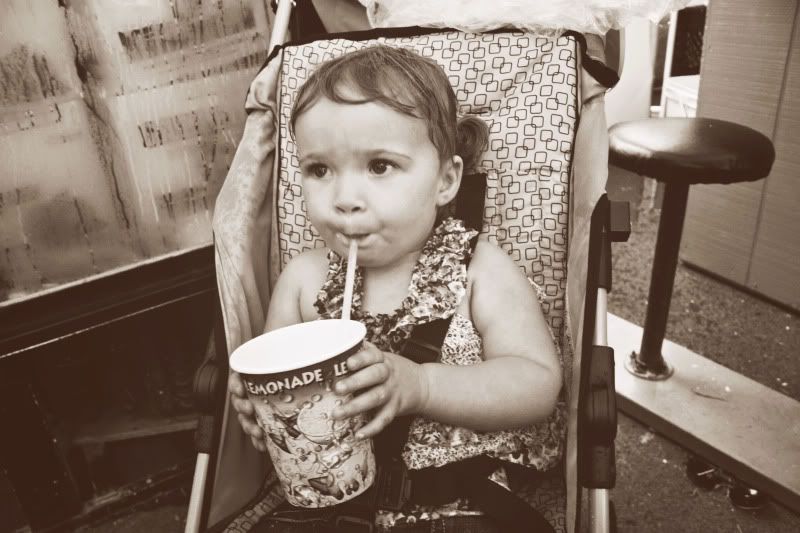 Unfortunately it started to down pour after we were there for about an hour and a half. I was sad we missed the carousel but all and all it was a great day.
Today I am linking up with Carissa at lowercase letters and Blogs Tea & Me.