This weekend was kind of un-expectantly busy but good busy. Saturday morning started out with Joe's twin brother coming over for breakfast. We got amazing bagels from the bakery down the street. We always buy bread and desserts from there but this was the first time we had their bagels and they were soooo good. Well- nothing like the bagels up north but you get what you can get as far as bagels go in Florida. During breakfast Joe's other brother called and asked if we wanted to go to the Clearwater Aquarium with them. We had never been there before and we had no plans for the day so we agreed to meet up with them after breakfast. If you have ever heard of or seen the movie "Dolphin Tale", this is were the movie was shot and the star dolphin "Winter" lives. Although now that Winter is a VIP she is hardly ever out an we didn't get the chance to see her. The aquarium is small but it is more of a rehabilitation center than an aquarium. We finished off our Saturday by going to Joey's Mom's house for dinner with his grandmother and aunt. This was also an unexpected invite but it was so nice. We were there late looking at old photos from when his mom was little and some that were even older.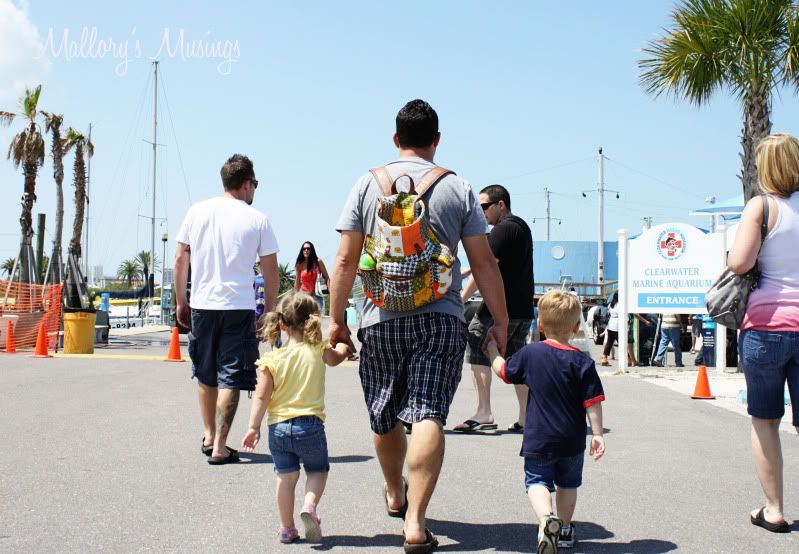 The Hubs aka Mister Mom- he was all concerned that I was going to post a picture of him on my blog wearing my backpack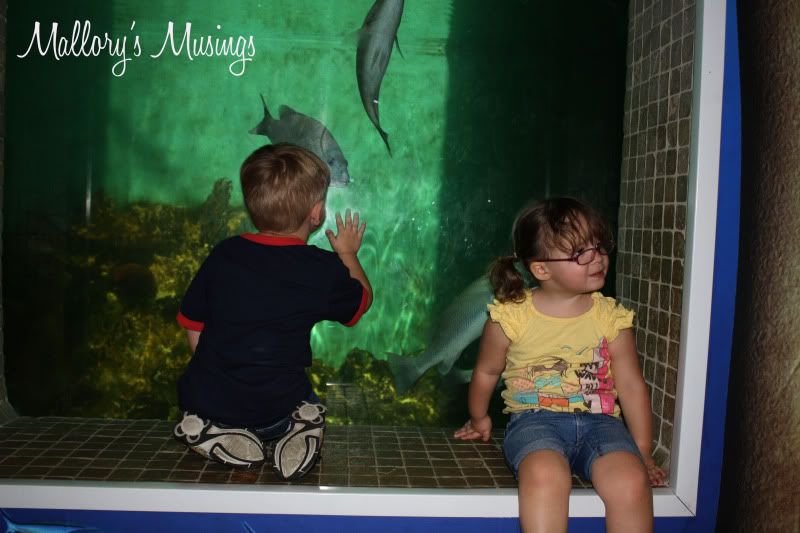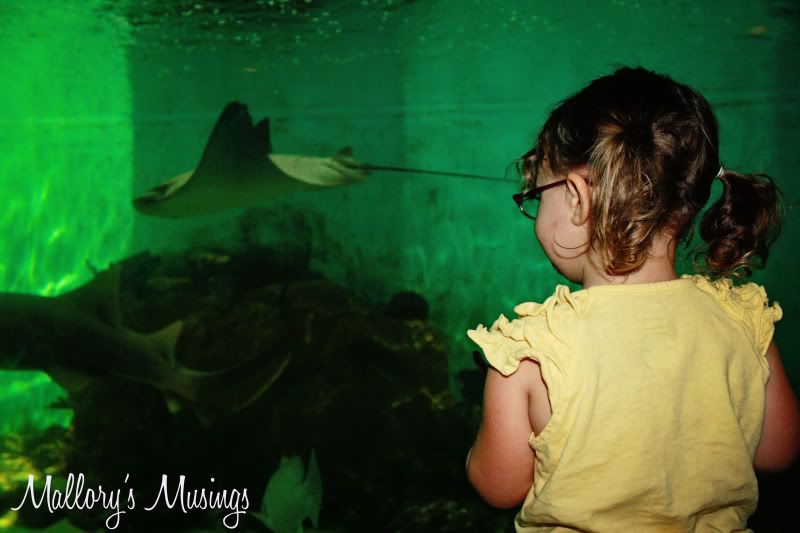 I spy a baby bump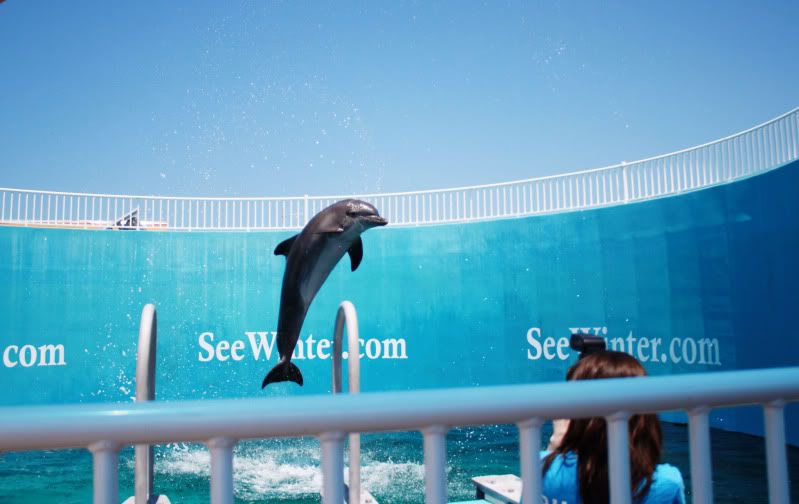 Nicholas the dolphin- he was rescued on Christmas Eve when he was beached with his mom as a calf. His mother had pneumonia and did not survive. Nicholas never learned to defend himself in the wild because he was so young when rescued so now he lives at the Clearwater Aquarium.

**********

Sunday was a bit slower. Aubrey woke up in an absolutely horrible mood and it took about two hours to coax her out of it. Once she wasn't whining and crying we decided to go down to the beach for a little while just to get her out of the house. For some reason she is scared of the ocean this year when last year she was all about it. I guess we are just going to have to ease her back into it. After Aubs napped- which was like 3 hours- we met up with all of her cousins at Planet Jump. It's basically a huge room with a bunch of jump houses. Aubrey wasn't too into that either but she did bounce a little but completely freaked out when we put her down the slide. So yeah- we were busy busy busy.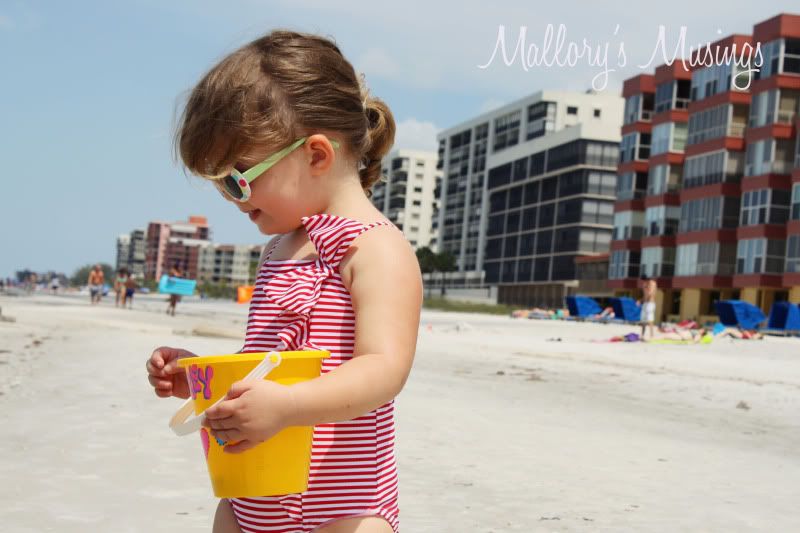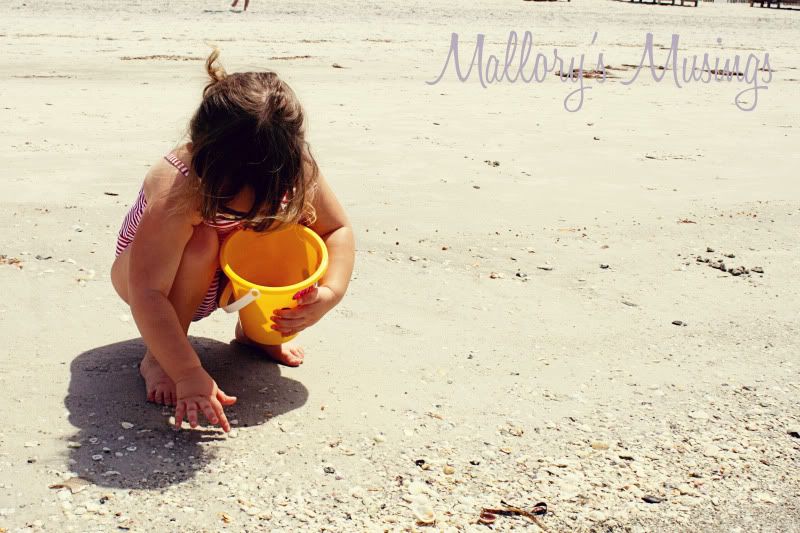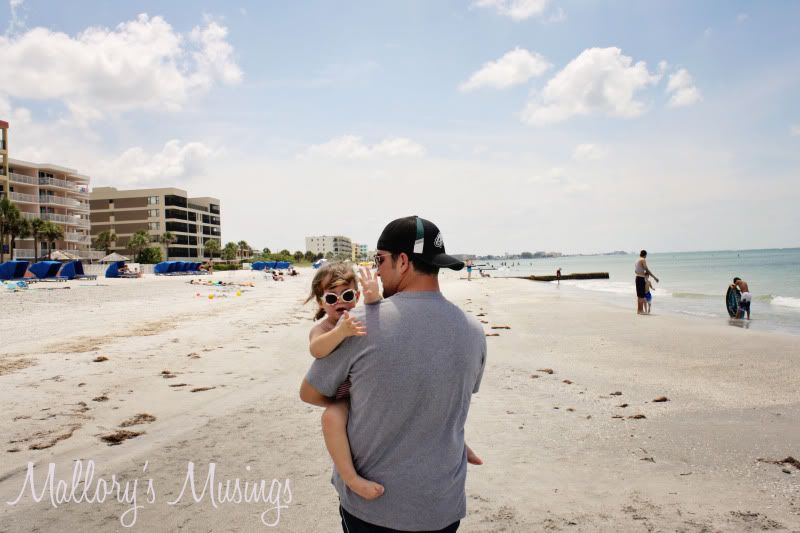 Today I am also linking up with the May Day Followers Fest. One of my bloggie besties Joanna is co-hosting and if you don't already follower her, you totally should. Head on over and link up with her and the rest of the lovely ladies who were kind enough to host.