One Monday we took Aubs to Magic Kingdom in Disney World again. We had a day left over from our passes we had back in March and it expired today so it was now or never. Aubs was really good- better than last time. The only thing that sucked was that it was soooooo busy. We figured on a Monday before school lets out for the summer wouldn't be that bad but we were wrong. It was busier than when we went on a Friday in the beginning of March. We had to wait a half hour just to get the ferry from the parking lot into the park. Seriously- I thought this was a recession people! Oh well, from now on we will try to take our Disney trips in September/October.

On to the happy part. It's pretty great to be a stay at home mom where we live. Yes I know I bitch all the time about the heat in the summer and the lack of mountains or even anything with a higher elevation than an overpass but it seriously has it's major perks. For example we only live an hour and a half from Disney World, Universal Studios and Sea World. How cool is that? That would pretty much be my fantasy when I was little. We are also only about 20-30 minutes from Busch Gardens, The Lowry Park Zoo & The Florida Aquarium. As far as free fun goes we are 10 minutes from the beach and only minutes away from some really cool parks. Hey it's great to be a kid in Florida!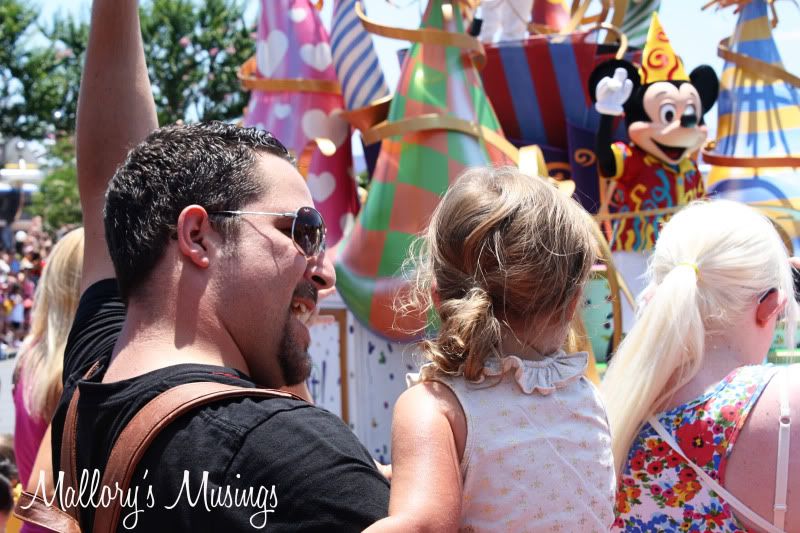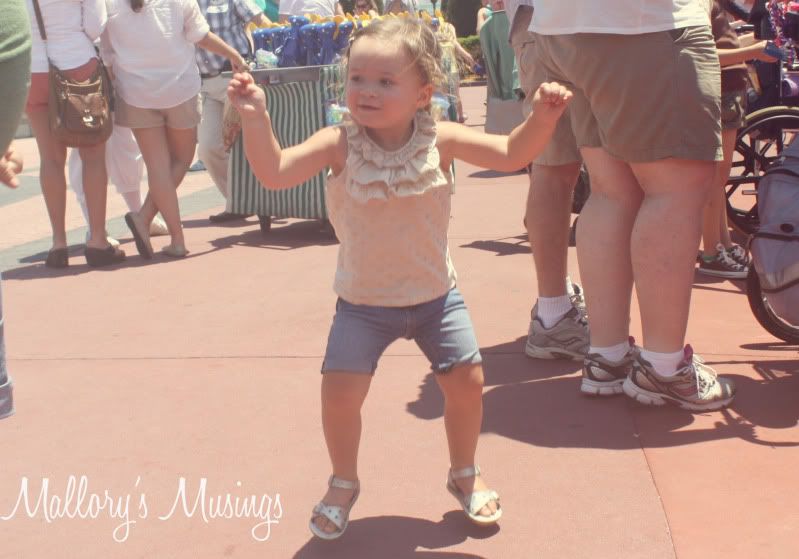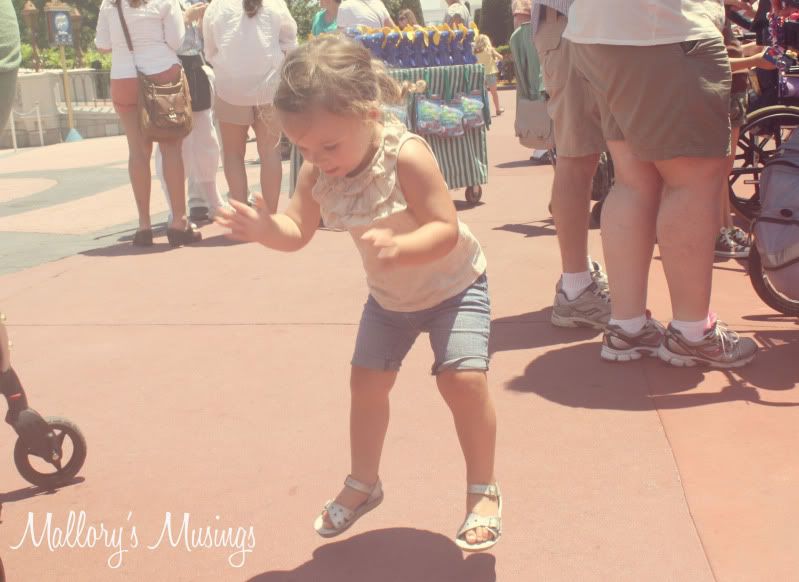 Here is a little bonus for you. Aubrey is just a little obsessed with "Starships" by Nicki Manaj
Oh and my husband saying, "Oh my god" in the background is because we ran in to some pretty brutal traffic.