I have trouble keeping a positive attitude when my life is going in the right direction. Completely crazy, I know. It just always seems like when I have to really buckle down and get through something unpleasant, I just do it. No second thoughts, no negative nellies keeping me from pushing though, just a can do spirit. I wish I could be like that now but I'm not. Don't get me wrong, I'm not depressed or anything. I guess the right word for it would be lazy. When I could be cleaning, organizing, crafting ect ect... you will find me on Pinterest or browsing blogs instead. It's not everyday but definitely more often than I'd like.

My bloggy friend Sandra over at Vegan Mother Hubbard asked me if I'd like to join up with her Gratitude link up and I jumped at the chance. I don't know anyone better than myself that could use a few quiet moments to reflect on the people and things in my life that I am grateful for.

I pretty much have it made right now. I have a wonderful husband and a great daughter plus a ton of extended family who love and care about me. I have a roof over my head, electricity, clothing and food to eat (even though my diet barely allows me to eat). I am able to stay at home with my daughter, which is the biggest thing. I can teach her what I want her to be taught and see all the little moments that no one else sees. That time alone with my daughter just makes every thing right in the world.

I want to make a vow to myself not to be one of those people who doesn't really get it until it's too late or until something tragic happens. I want to get "it" right now during the best time of my life. I want to lead Aubrey by example and show her to be grateful and enjoy the everyday. I want her and myself to be the best we can everyday. Being grateful for what you have is powerful. It shapes who you are and I'd much rather be thankful than bitter.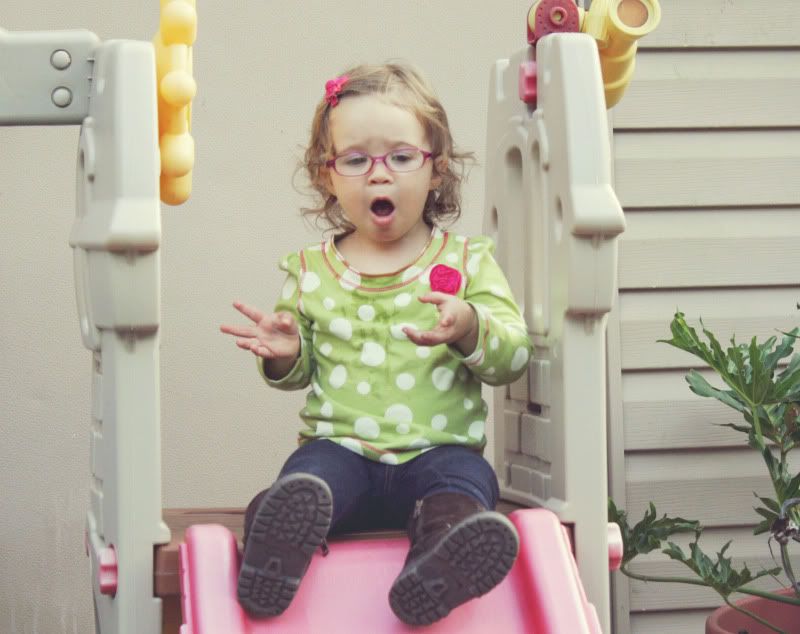 How can I not be grateful when I have her as my sidekick?
Do you ever struggle with this?
What are the things you are grateful for?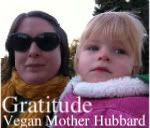 I'd be super grateful, if you clicked this button.