Exactly three years ago Joe and I were in St. Lucia on our honeymoon. We didn't go right after the wedding because we got married in Pennsylvania and we thought we'd be worn out from the wedding and traveling. We did go on a three day mini-moon to New York City right after the wedding though. We saved our big trip for November. We figured it wouldn't be as crowded and hot- we were right.
We had an amazing time, best time of our lives.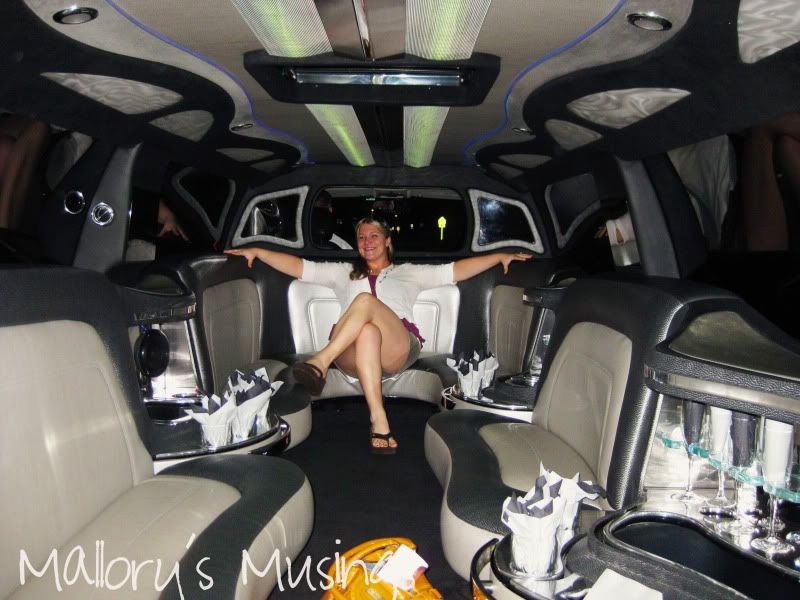 On our way to the airport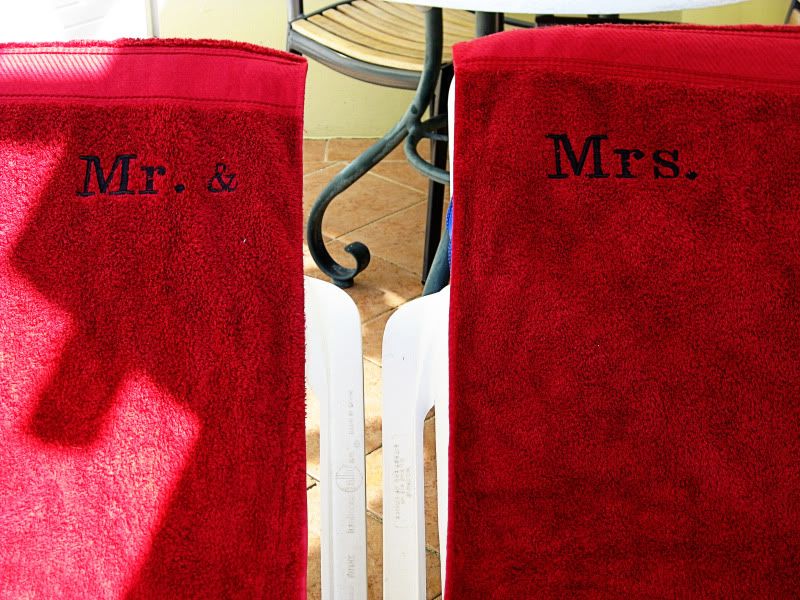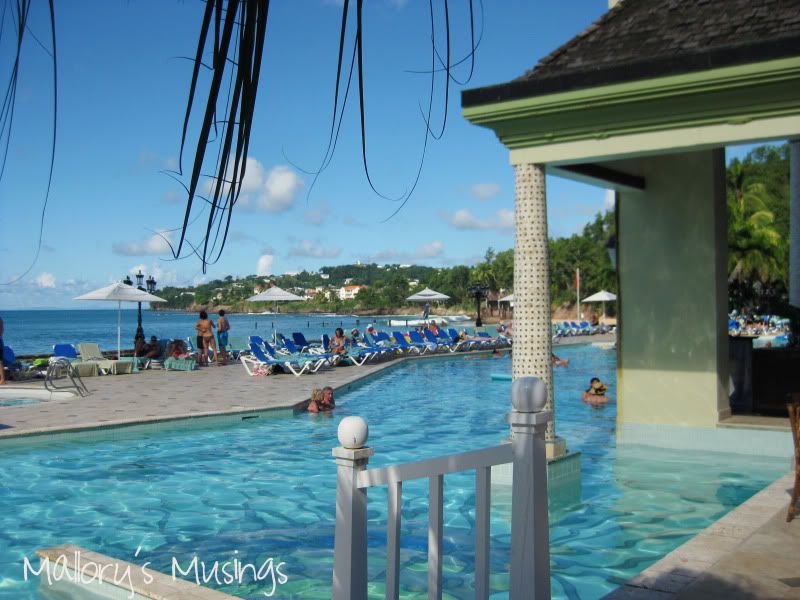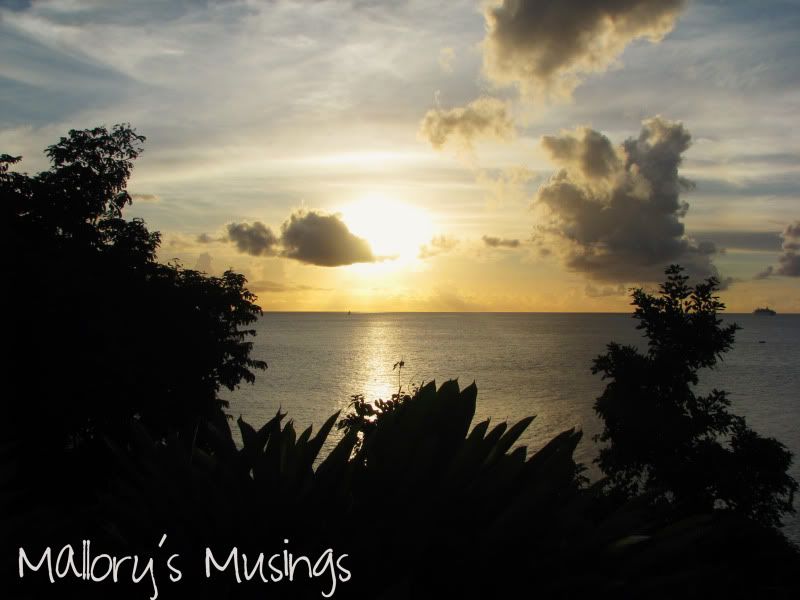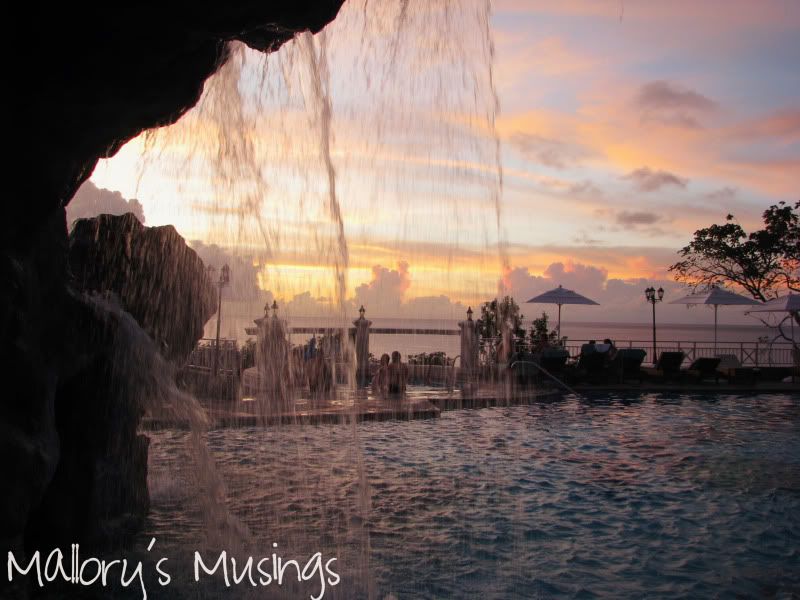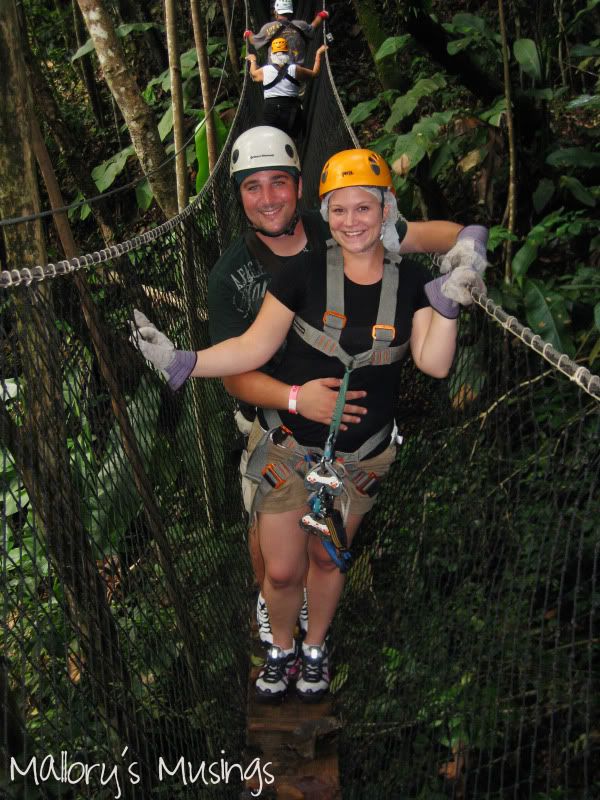 Zip-lining was awesome. I did it in Isla Roatan with my Mom but Joe had never been. In this photo we are about 80 feet up.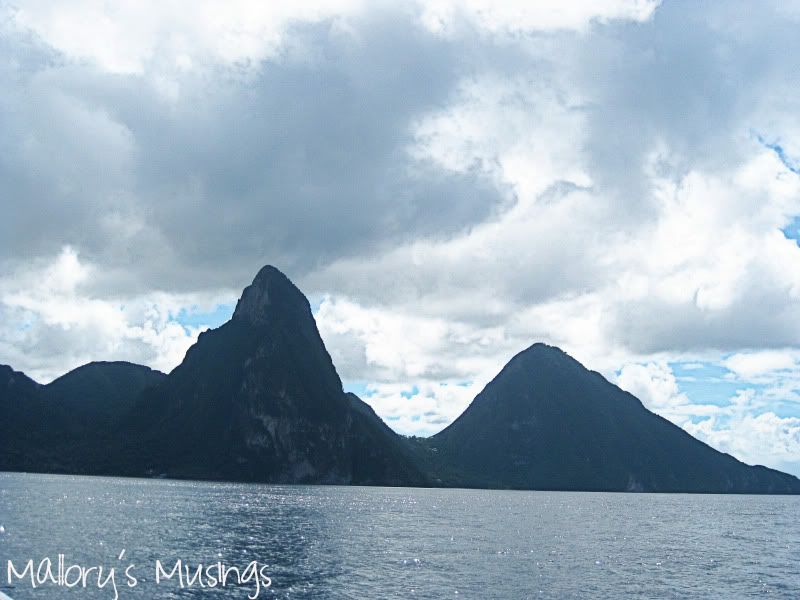 I also got to check off one of the ten things Oprah said you must see before you die. These are the twin volcanos called The Pitons.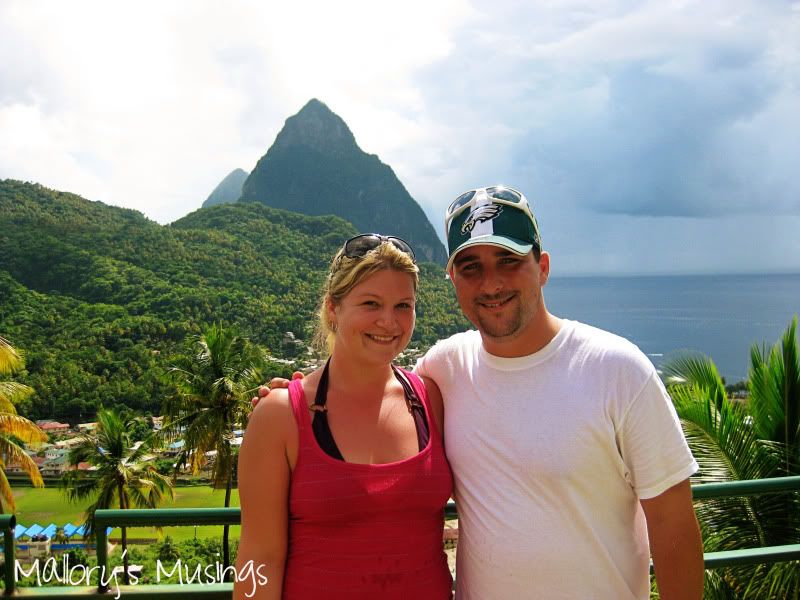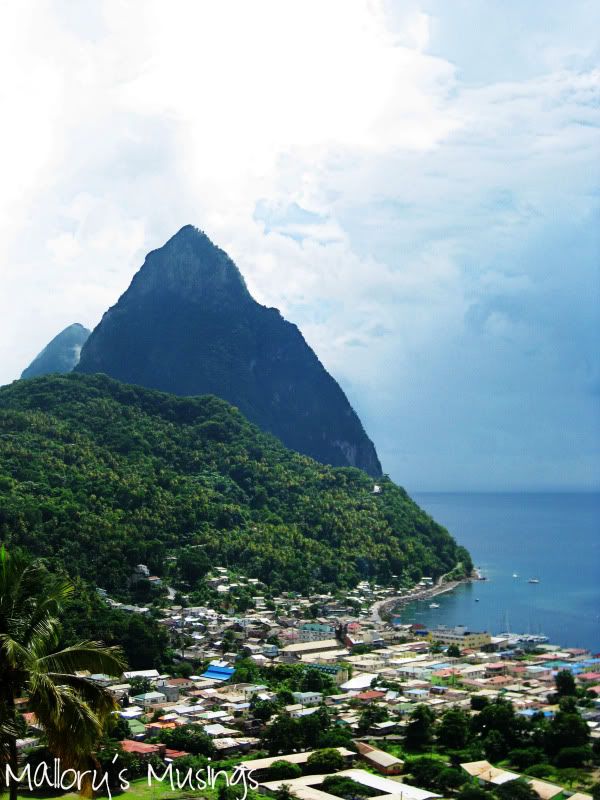 Inside one of the Pitons. It collapsed after the last time it erupted.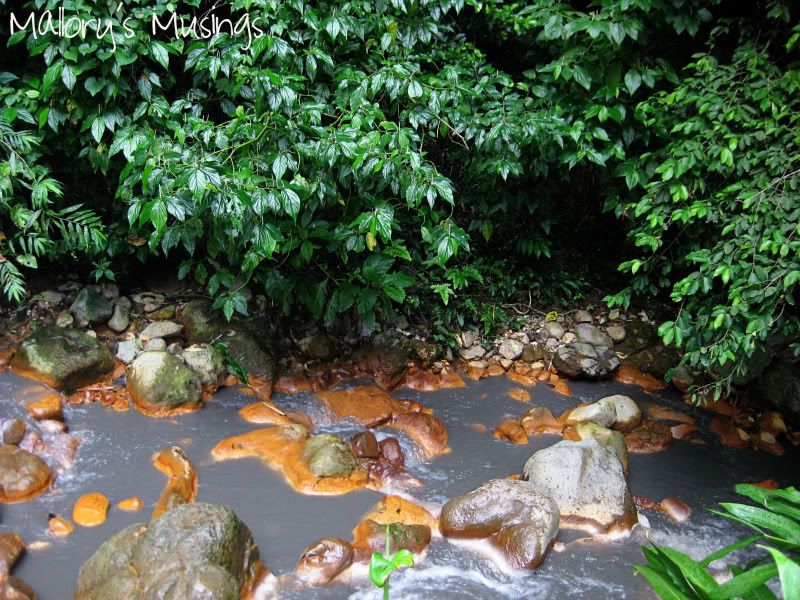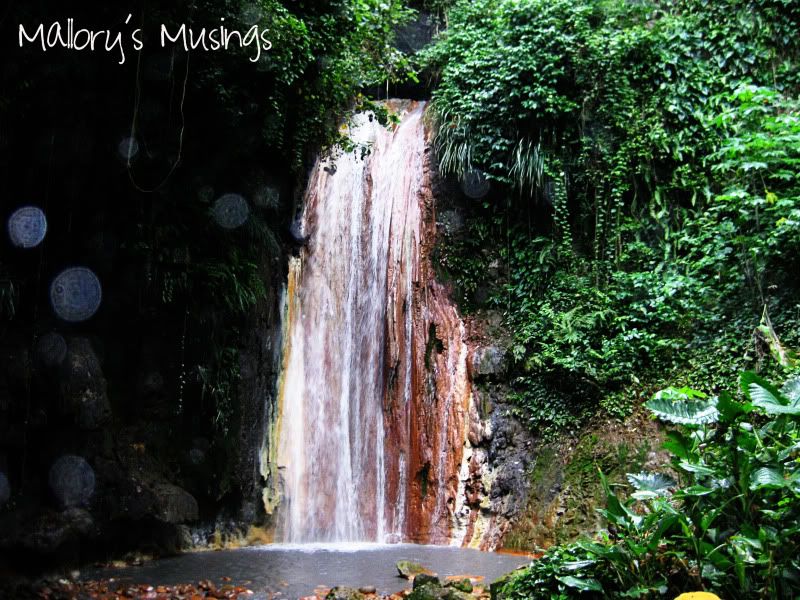 The water is grey from the sulfur in the volcanos. The water has anti-aging properties and there are tubs near by were you can soak your wrinkles away. Our tour guide baths in them weekly and although she was 60, she didn't look a day over 40.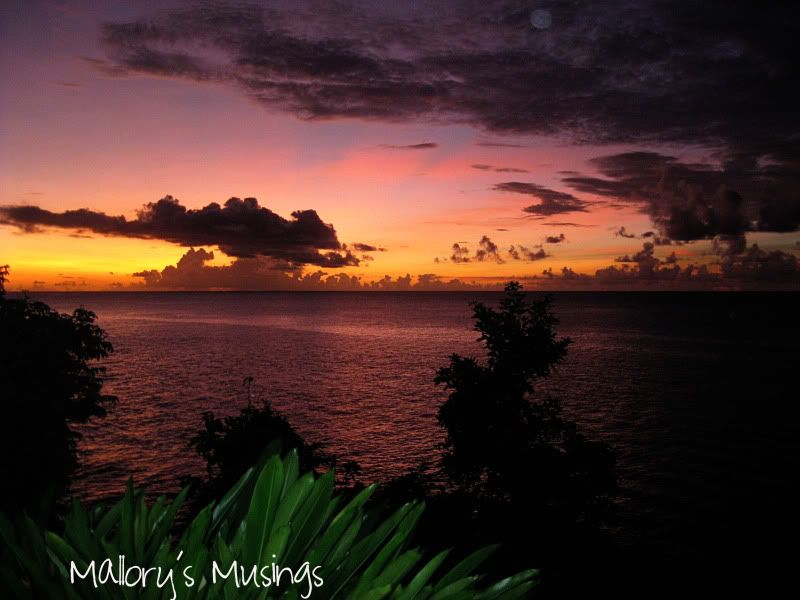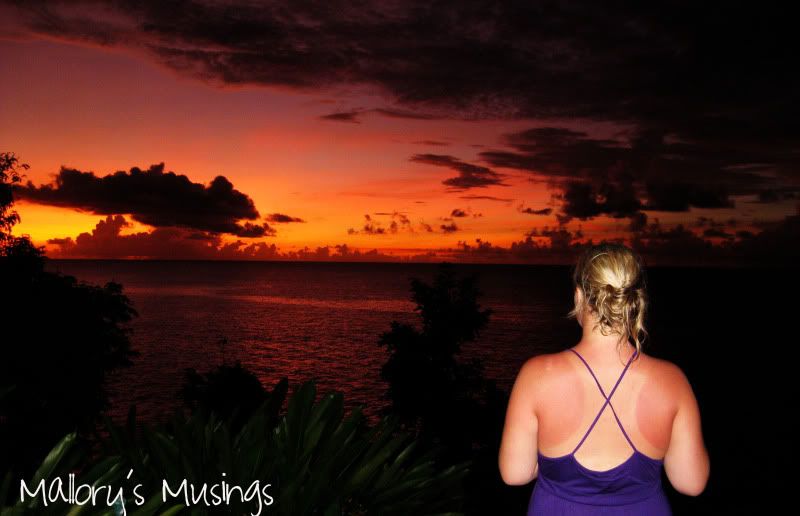 Hands down- best sunset ever!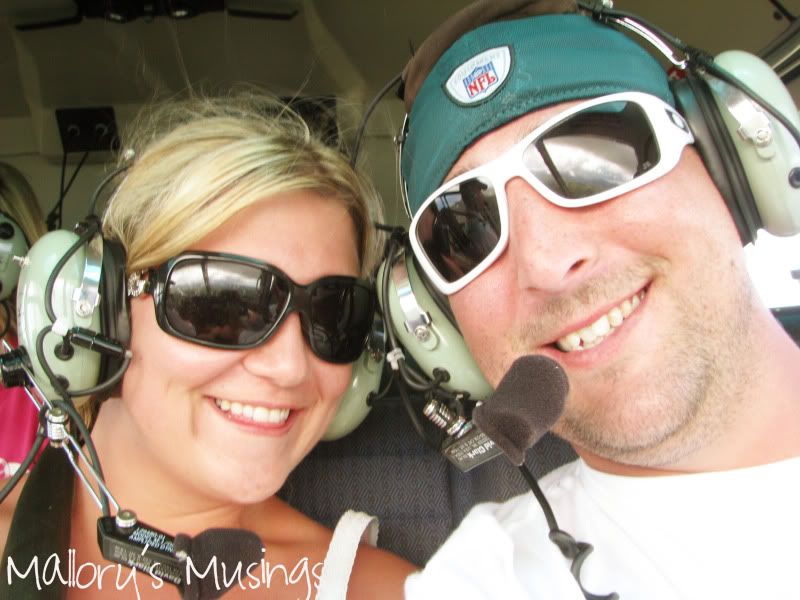 We took a helicopter to the airport when we left. The views were amazing.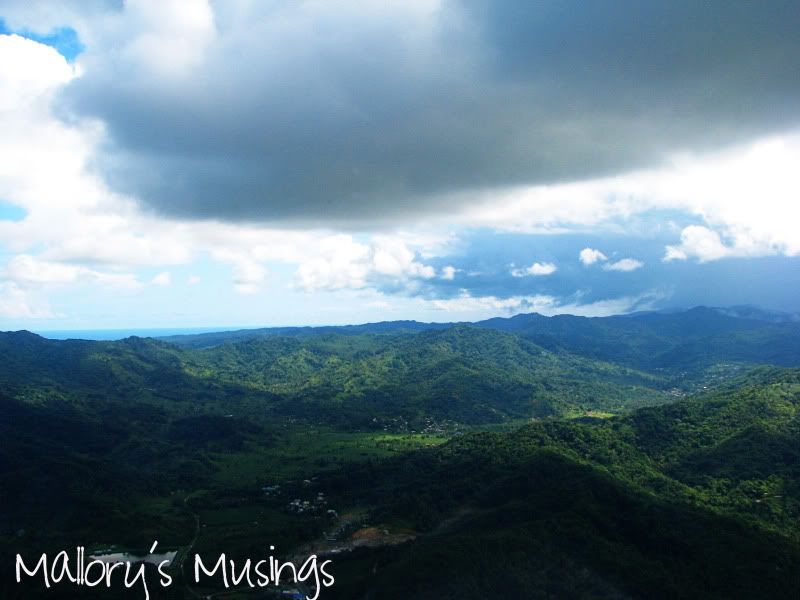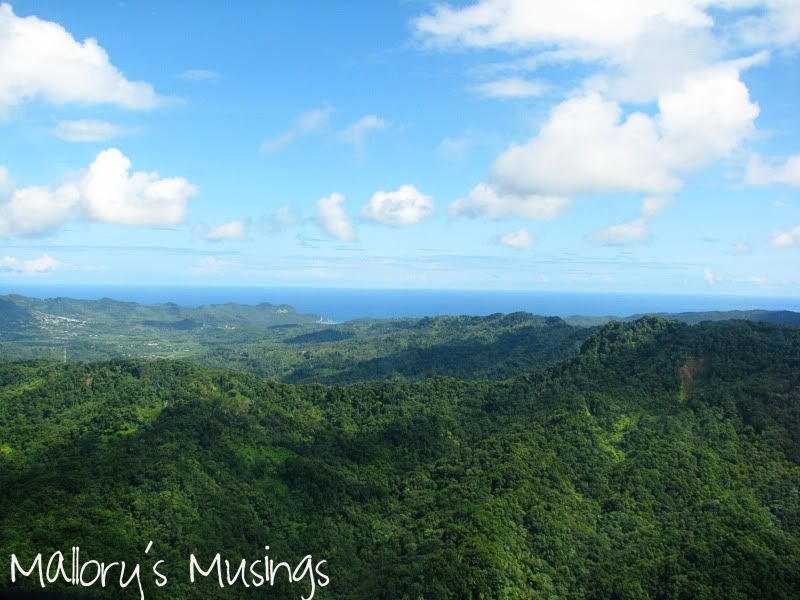 Click, please.