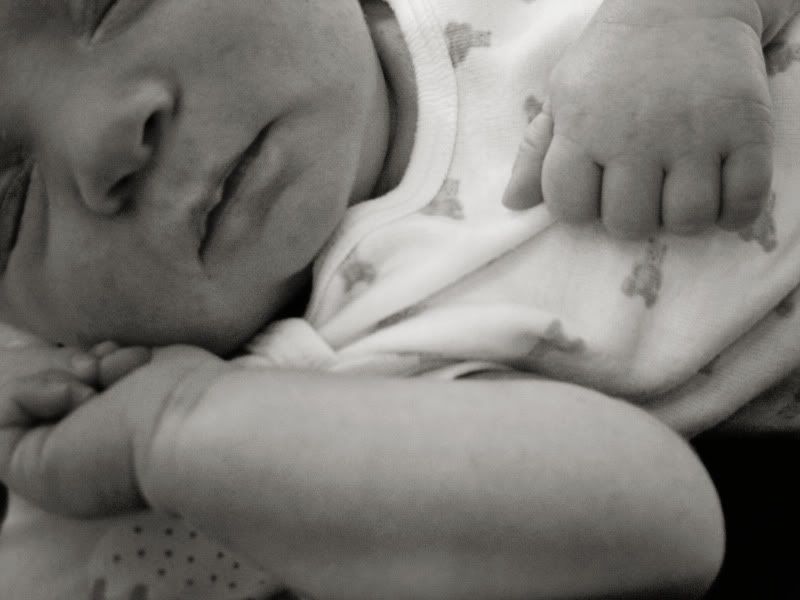 I'm still trying to wrap my head around the fact that in about two months, I will have newborn in the house. I go from being really excited about it to being completely overwhelmed and scared out of my mind about it. My husband has been keeping the excited energy going lately which helps. I'll probably never know if he is really that excited or if he is just as scared as me but which ever it is, it is amazing that he is maintaining such an enthusiastic front.

When Aubrey was born I was scared too. Having a child for the first time is pretty much the biggest lifestyle adjustment that you will ever make. With Aubs, it was just that a huge adjustment. I could no longer do whatever I wanted and I was nursing so she needed me pretty much around the clock. The easy thing about having Aubrey was that I wasn't working at the time and I was able to focus all of my energy on her. Well it wasn't easy, it was exhausting but at least I didn't have anything pulling me in a different direction.

This time I don't have that luxury. I have a two year old. A two year old that is use to being my center of attention. The fact that I won't be able to give her that full attention anymore kills me. I know it will be good for her in the long run but I am so scared for those first few months of adjustment. We have such a comfortable routine right now and I hate to shake that up. Change is good though, or so they say.

Another thing that I am scared about is that Aubrey was a really good baby. She sleep through the night pretty early, she nursed like a champ, she didn't cry very often and she was just all around content. Everyone is quick to tell me that there is no way this will happen twice. The next baby is destined to be a crier and a non-sleeper. I don't mind if she isn't as easy of a baby that Aubrey was, I am just scared that if all these people are right then I will have a nightmare of a baby. If anyone has had a different experience I would love to hear about it. Just one good story would make me feel a little bit more optimistic.

On the upside- we will have a newborn again! A cute cuddly wiggly little baby that we will fall hard for just like we did for Aubrey. We get to celebrate little victories like a first smile, a giggle, rolling over and pulling up. The we this time isn't just Joe and I this time, it includes Aubrey which will be so amazing. I can't wait to see her with her sister. She has such a sweet nature that I know that she will be so loving at times. Trust me I know not all the time but those times that she is will make up for it 10 fold.



Me with Aubrey on her first Easter when she was 3 weeks old


A sleepy smiley one month old Aubrey