Have you ever seen one of those gorgeous diaper cakes online or in the magazines? I know I have but I hadn't seen one in person until the other day when I received my very own from Diaper Cakewalk. Well, that's not entirely true. I actually made one for my sister in-law three years ago when my nephew was born but Diaper Cakewalk's version pretty much puts the one I made to shame.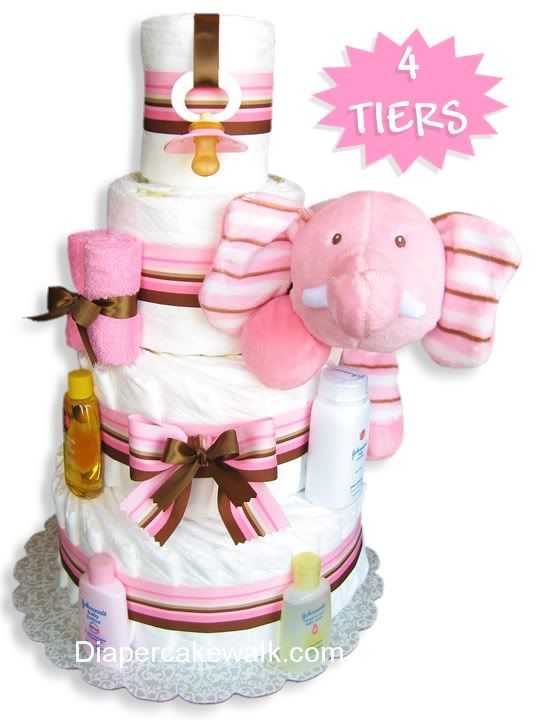 The "cake" above is the one I received, isn't it cute? It was so beautifully packaged and constructed. The contractor who came was at my house working on my closet even spotted it in the corner of my kitchen and asked me if it was a real cake. On top of looking beautiful, all the products that it is made of are from well known quality brands.

Here are some frequently asked questions from Diaper Cakewalk to help you better know there product:

Q. What is a diaper cake?
A. A diaper cake is a tower of practical disposable diapers and baby supplies, cleverly bundled into the shape of a cake.

Q. Can I use the diapers?
A. Absolutely. The cake is designed to be easily dismantled and all the diapers and supplies are usable.

Q. What brand of diapers are in the cake?
A. Most of our diaper cakes are constructed with Pampers Swaddlers, size 1, which fit up to 14 lbs. We use size 1 so that you can enjoy the cake for awhile before taking it apart.

So if you know anyone who is expecting a baby, head on over to Diaper Cakewalk and see what they have to offer. These cakes make great shower gifts and decorations. I also think that they are a great alternative to bringing flowers to the hospital for a new mom. Not only will she have something pretty to look at but she will actually get use of it and it costs about the same price as you would pay for a large bouquet of flowers.

Oh and just so you know the cake is even Aubs approved. I don't think the toy elephant is every going to make it to little sister.

Trying to break the elephant free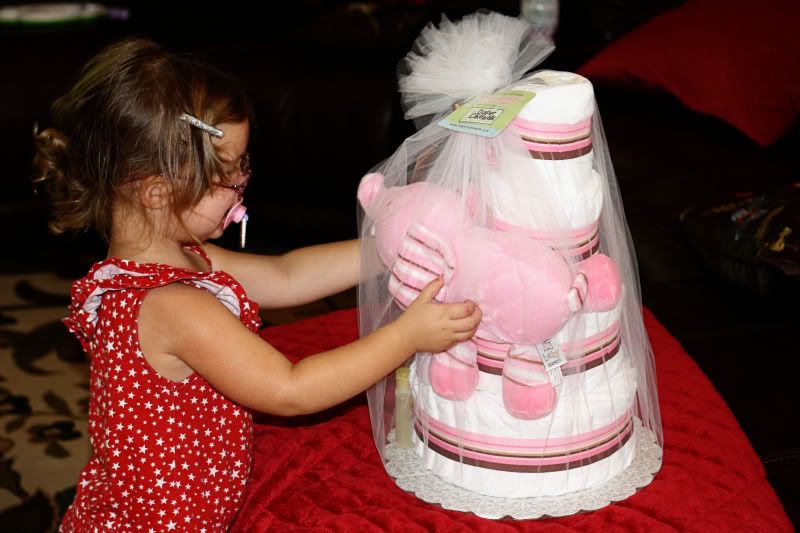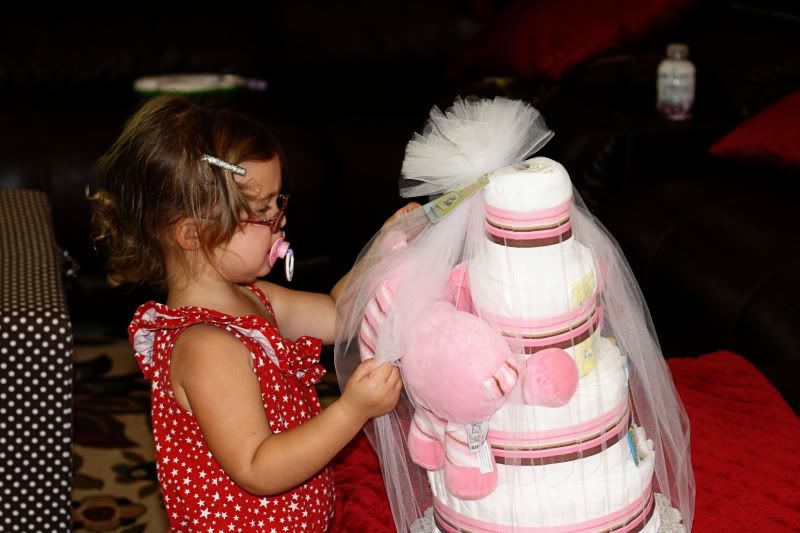 Got it! With a little bit of help from Mama.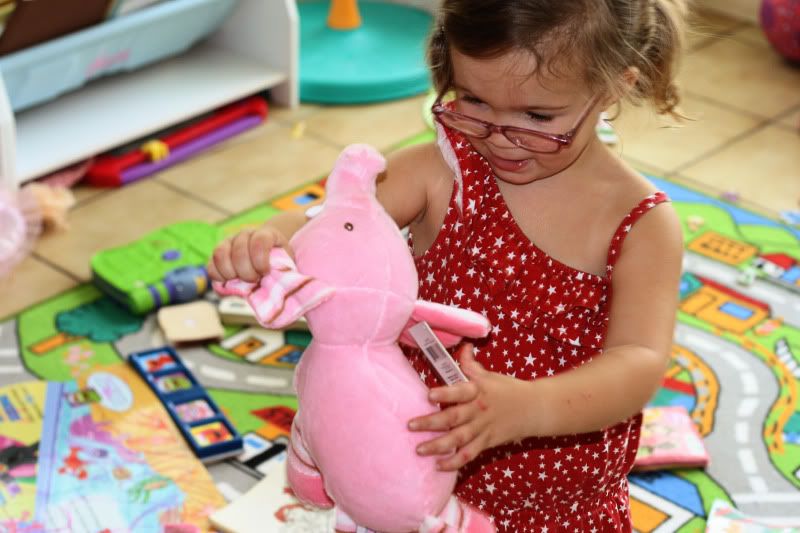 Diaper Cakewalk provided me with their product to review but all opinions in this post are entirely my own.