Our kitchen closet is finally done! Well almost done, there are still a few details we want to add but for the most part it is finished. We've been talking about redoing it since we moved in over three years ago and have just been putting it off. Since we have the new baby on the way we decided that we might as well do it now because our time will be limited for the next year or so.

Basically the closet before was a huge mess. It wasn't very functional for our storage needs. The bottom had a small desk area that wasn't even big enough to fit a chair and then there were 6 drawers. The drawers over the past three years have ended up being huge junk drawers. We had stuff in there that we didn't even remember that we had in addition to lots of things that we didn't really need. The top portion of the closet was shelves which worked pretty well for us but they were just open shelves so that didn't leave a lot of creative options as far as organized storage went.

Fortunately we were able to hire a friend's father in-law who is a contractor to construct a more functional space for us. We talked to him about exactly what we wanted and he got to work. What we wanted was an office space with enough room to put a chair in, shelving that would be able to hold a good amount of storage boxes and closed shelving on the bottom portion so that the kids wouldn't be able to get into it.
Also we wanted to leave the doors off of the closet to create more of an alcove so that space would have to look presentable. He was able to do all of this for us and it turned out better than I ever dreamed it would.

The Before
I wasn't joking about it being a mess, because of the doors we would end up just throwing everything and anything in there. After awhile it all got really stacked up and we ended up holding on to many things we didn't need because it was out of sight out of mind.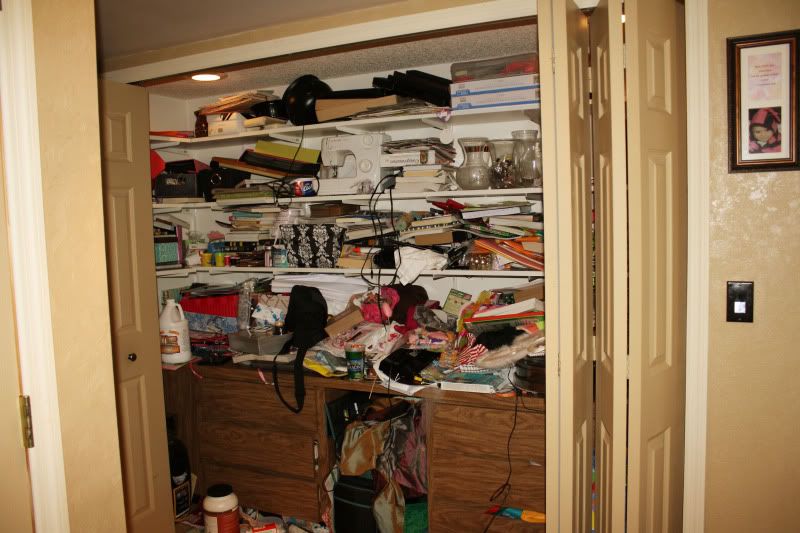 Gutted
Because of what we needed the entire closet needed to be gutted so that a new unit could be built from scratch.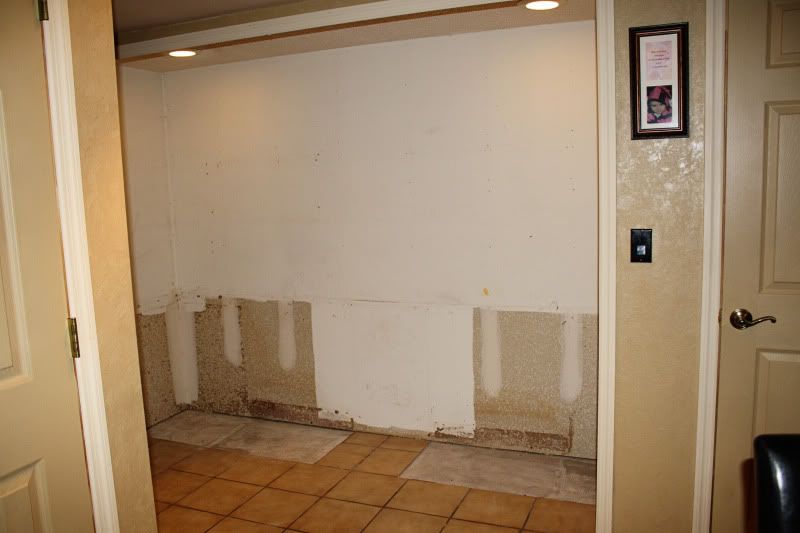 After
Gorgeous, right? It opens up our kitchen so much more and now we have a new place to display all the Willow Tree figurines that my Mom buys me. Plus an organized place for my cookbooks that I use all the time.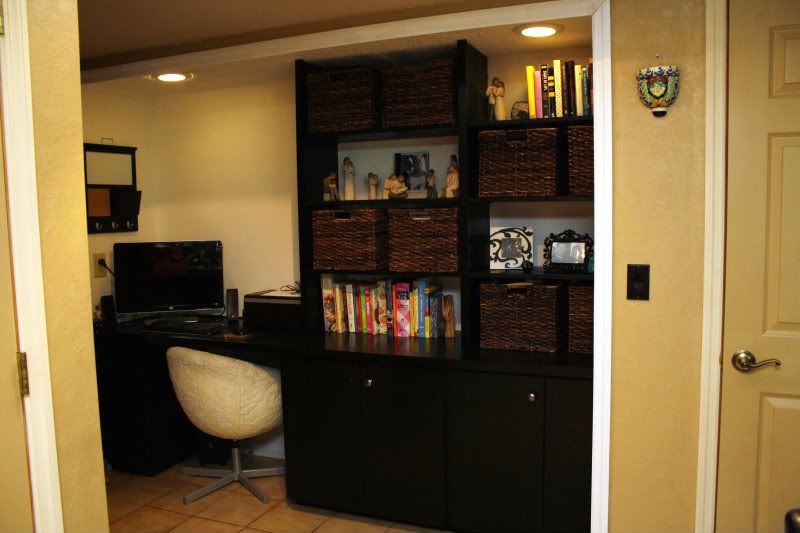 The only thing that I still want to do is paint the wall in the desk area and add a pendent light above the desk. I'm think that because the area is so small I can go pretty bold with it and possibly even do a stenciled pattern or even tape a chevron print.

Also if you haven't done so already you should head on over to It's Just Called Spicy and enter her birthday giveaway. I am giving away a $20 Target giftcard and there is lots of other stuff up for grabs- winner takes all.