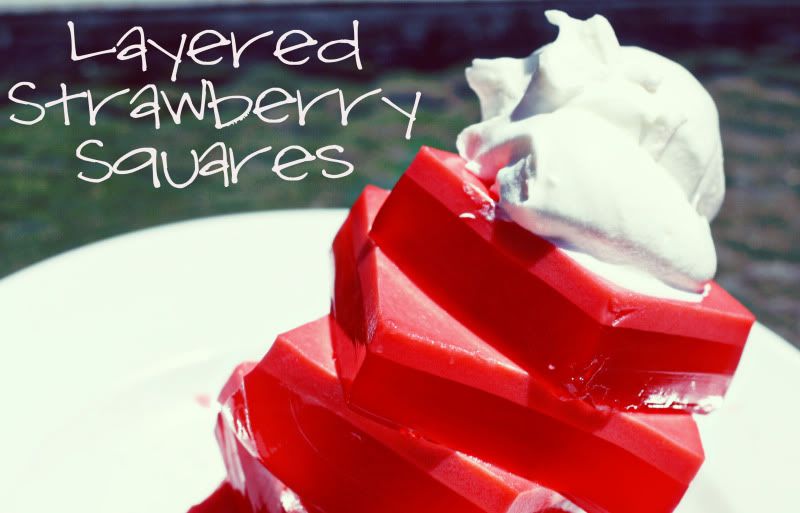 When I was little my mom used to make these squares all the time for school functions, girl scouts, boy scouts- you name it. Having made them for the first time myself the other day I can now see why she did. Not only are they delicious and pretty but they are about the easiest dessert in the world to make. I always remember them as being one of the first dishes to get gobbled up at those functions too. There is pretty much nothing like food and smells to bring you back to the warm fuzzies of childhood. The COOL WHIP Whipped Topping is what really sends this dessert over the top. It gives the dessert that whipped topping taste without have all the mess. Although like you can always throw some more on top like I did which I guess kind of defeats the purpose but the COOL WHIP flavor is so great that you really can't get enough.

Ingredients

2 cups of boiling water
6 oz box of strawberry flavored gelatin mix (or whatever flavor you fancy)
1/2 cup of cold water
2-3 cups of COOL WHIP- depending on how thick you want you COOL WHIP layer and how big your pan is.

Directions

Combine gelatin mix and boiling water in a large bowl until all of the gelatin is dissolved. Then add your 1/2 cup of cold water. Next mix in the COOL WHIP topping. The COOL WHIP should completely melt and look sort of like a frothy foam in the mixture. Pour the contents of your bowl into a square or rectangular cake pan and place in the fridge until firm. I recommend leaving it overnight. The COOL WHIP will separate as it chills and create a two-layered bar. All there's left to do is cut into squares and enjoy!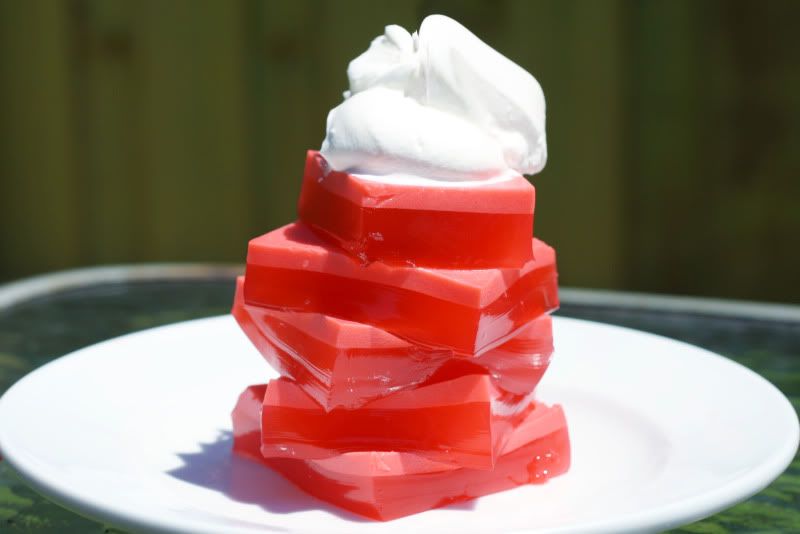 Do you have a special dessert you'd like to share? Enter COOL WHIP's Fan Dessert of the Month Contest for a chance to win $500! Simply make a COOL WHIP dessert, take a photo, and upload it here. Enter now!


COOL WHIP is wonderful on so many things such as coffee, hot chocolate, ice cream and pretty much every dessert imaginable. My grandmother was always a big cobbler and pie baker and she would never show up to a family functions without COOL WHIP to accompany all of her desserts. It was particularly fabulous on her pumpkin pie and pumpkin crumble bars. Of course I'm sure you don't need me to tell you that no pumpkin pie or pumpkin dessert is really complete without COOL WHIP topping. Although COOL WHIP is great in all of those things that I mentioned, my favorite thing to do with it by far is put it on top of strawberries. I even let Aubs try it out for the for the first time last night- I think she approves. She even made hers more special by adding graham cracker goldfish to the top.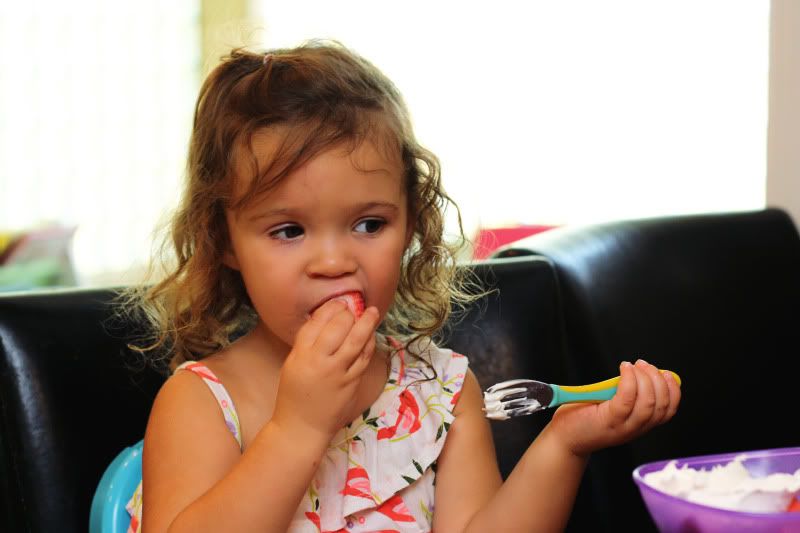 Sponsored posts are purely editorial content that we are pleased to have presented by a participating sponsor. Advertisers do not produce the content. I was compensated for this post as a member of Clever Girls Collective, but the content is all my own.