After about 40 minutes of rocking and back rubbing my daughter is finally asleep. How long will she be asleep is really the question. As you have probably noticed, this ol' blog of mine has been a little bland lately. I have just been so tired and it seems like my to do list is never ending. There is an underlying explanation for some of these things which I promise to share with you some time soon.
In the meantime I am going to try to manage my time better so that I can publish some more quality posts. I love blogging and the community that comes with it so it really gets me down when I fall behind on it. I have a funny story that I am working on for you but my scatter brain is having a hard time getting out what I want to say in the way that I would like to say it. I think I need to find a nice quiet and/or peaceful place to write where my mind isn't being pulled in 5 million directions. It's a sunny 67 degrees out right now, maybe I should start taking my laptop outside during nap time and writing- that would probably help and maybe be inspiring as a bonus.
I also need to start taking more pictures. My in-laws actually got me a backdrop/lighting set-up for Christmas that I haven't used yet. Oh and that tripod that I showed you, still in the box. I know I know- kind of ridiculous. Even with out the fancy set-ups, I just need to start snapping away in general like I used to. At least I can admit that I have a problem, right?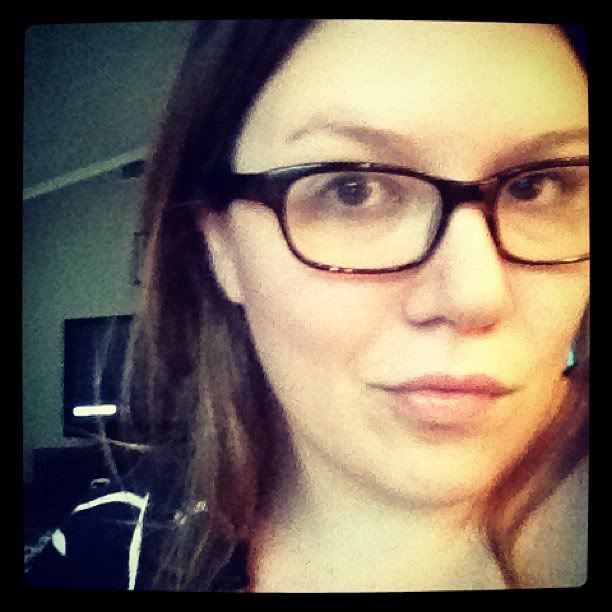 This is my glamorous look lately. Glasses, no make-up and my hair falling out of a braid.


If anyone would like to share some tips with me how to keep on keeping on in the hustle and bustle of Mommyhood I would love to hear them.