So I know I'm suppose to be all healthy in 2012 but.....
This garlic bread is AMAZING!!!
I had to share it
I made it for the boys birthday on the 22nd, again on Christmas and then again New Years Day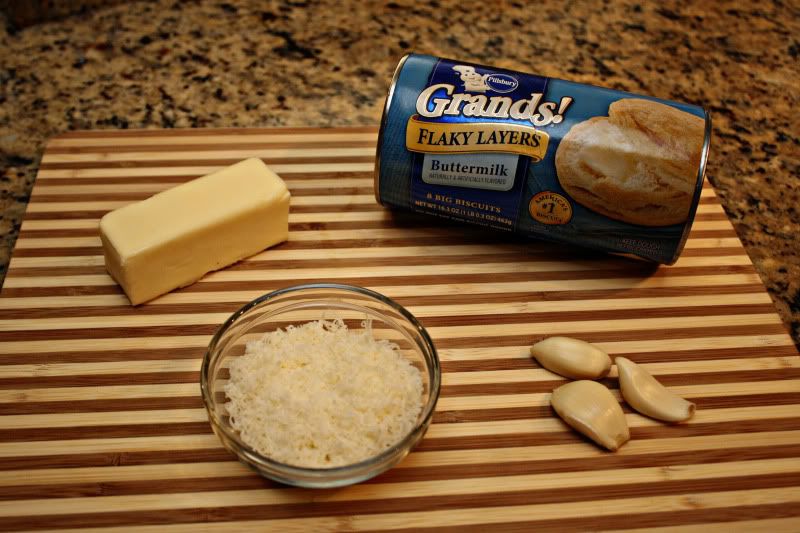 Ingredients:

Package of refrigerated biscuits
1/2 a stick of butter
2 or 3 cloves of garlic- minced
1/4 shredded Parmesan cheese

Direction:

Preheat Oven to 375 Degrees. Melt butter and pour into a 9" cake pan and evenly coat.
Then sprinkle on Parmesan cheese and minced garlic.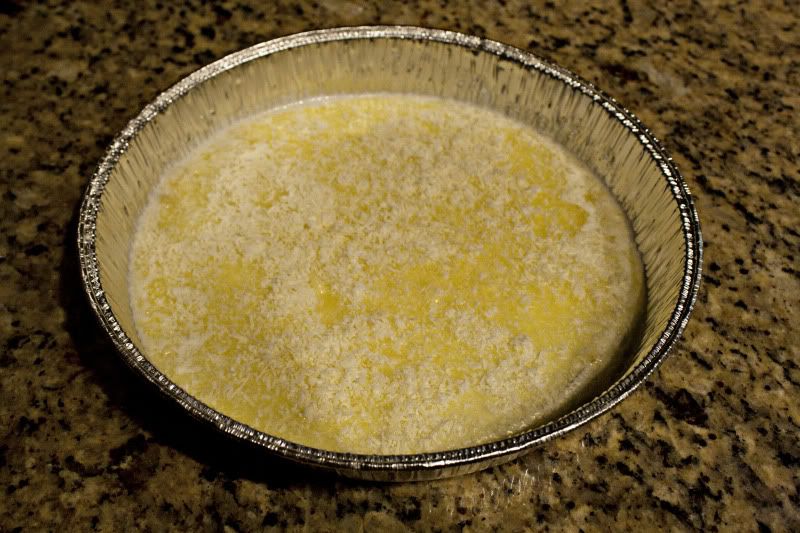 Now pop open your biscuits and cut each one into fourths.
After all of your biscuits are cut, smoosh them into one layer in the cake pan.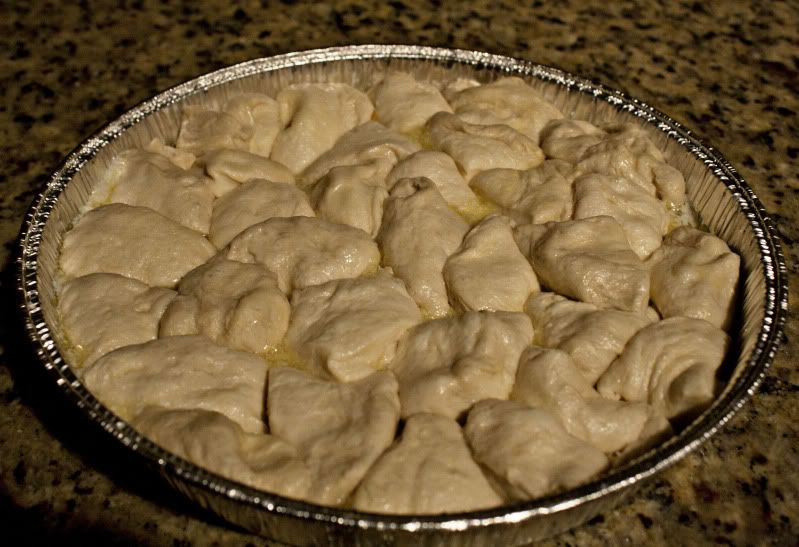 Once you have all your biscuits in the pan, place it in the oven for 15-18 minutes on the middle rack or until biscuits puff up and are browned. Within the first few minutes of taking the pan out of the oven, flip it over onto a plate.
You may need to use a butter nice to loosen some of the sides.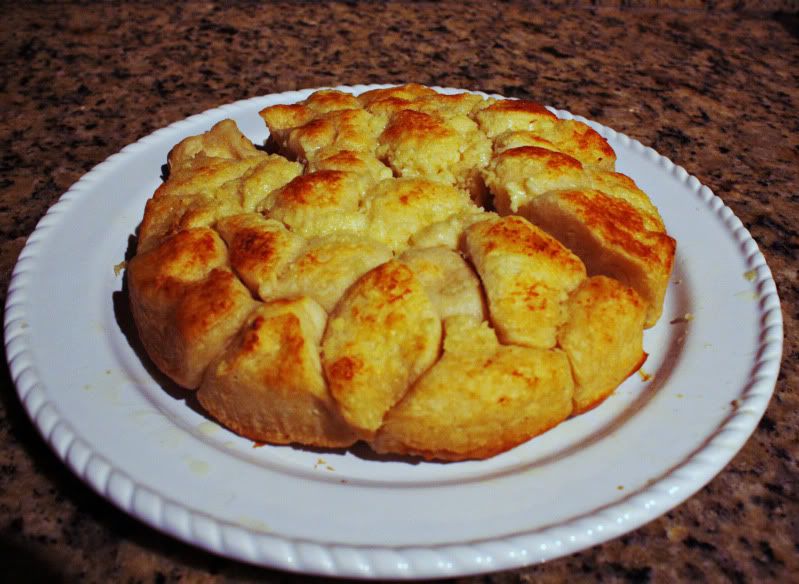 Pull apart and enjoy!