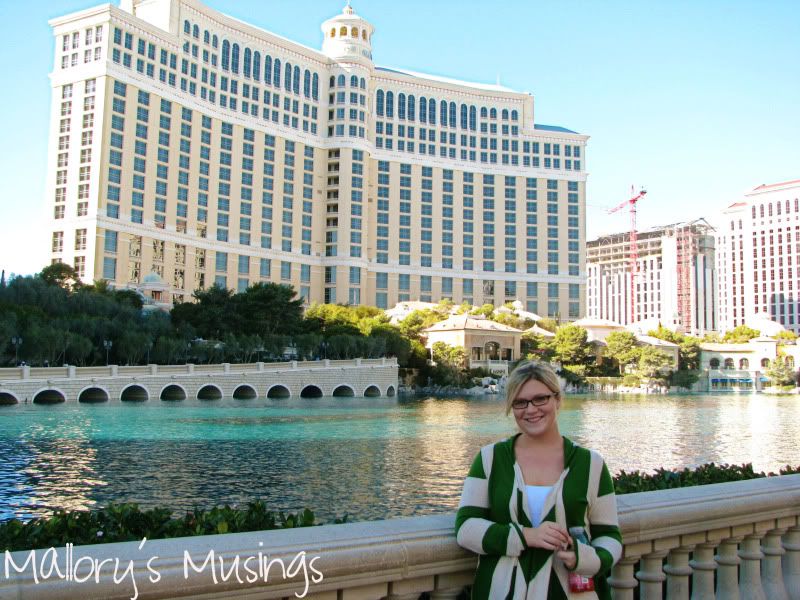 I'm going to Vegas in 3 days!

I thought I would put together a list of all the must do things in Vegas, that way if I am missing something you guys can fill me in.

* Take a boat ride in a gondola at the Venetian
* Stay up until sunrise
* See the Bellagio fountains at night- which should be easy since we're staying across the street
* Play craps and blackjack at least once
* Eat too much at a fancy casino buffet (Bellagio?)
* See Zumanity
* Go back to Luxor and try to find the Happy Days machine that hubs won almost $3000 on
* Shop shop shop at the Miracle Mile
* Eat at Cheeseburger in Paradise because Jen said it's a must
* Walk through the Cosmopolitan because my friend Kate said it's a must
* Dress fancy for dinner at least one night
* Drink too many margaritas and listen to karaoke at Cabo Wabo Cantina


If there is something that I HAVE to do that I am missing please let me know!
I'm planning on scheduling some posts to go up while I am gone so don't be a stranger because I will still be around. When I get back I promise to have a whole bunch of fabulous Las Vegas posts.

If you have a minute head on over to Our Footprints On the World and see what I do for the holidays.


Have a great weekend!