I hope that everyone had a lovely Christmas, I know we did. Although it was a bit of a whirlwind with having the boy's birthday party on the 22nd. It was actually nice to take a bit of a break from cooking & cleaning yesterday. All the chaos even caught up with Aubs by Christmas day, she was clearly cranky while opening presents. She doesn't really get the whole opening presents bit yet. I know most kids have it down by her age but she could really care less, which I guess is kind of a good thing.

On Christmas Eve we went to my mother in-laws for a big Italian feast. My favorite thing that she cooks every year is shrimp and lobster fra diavolo and rice balls- so freaking good! The food was definitely amazing but the highlight of the evening was my father in-law dressing up as Santa.

This was the first time he had done this but I'm sure it is going to be a tradition. Being his first time, there were a few hiccups. They don't have a fireplace so he decided to come out of the attic door in the garage instead. He was suppose to tap the trap door with his foot to get the kids excited but he accidentally hit it too hard, breaking out the frame and sending it crashing to the ground. No one was standing underneath, thank God or else there would have been a Christmas Eve hospital visit. The other slip ups were minor in comparison. A little gum stuck in Santa's beard, fake wire frames making it hard to read the night before Christmas & the names on the presents, a bell left behind and a few adults making the mistake of calling "Santa" Bert. I'm sure he will have it down by next year but it was all a ton of fun and the kids loved it.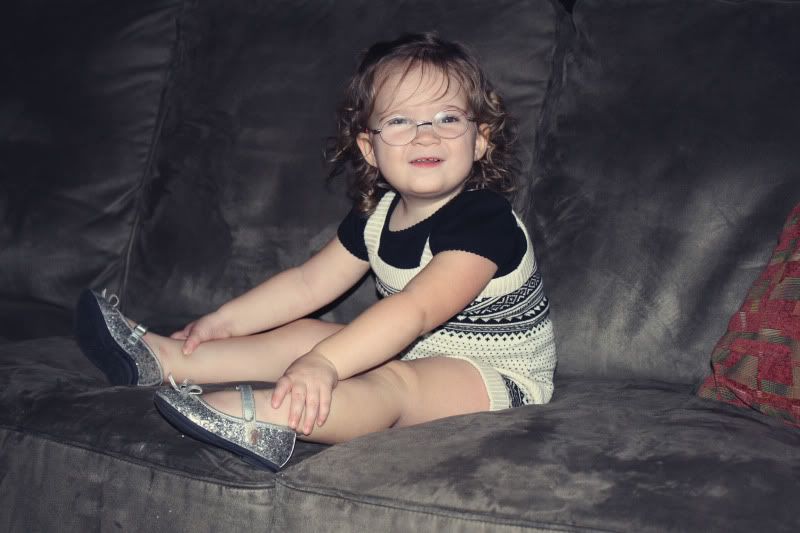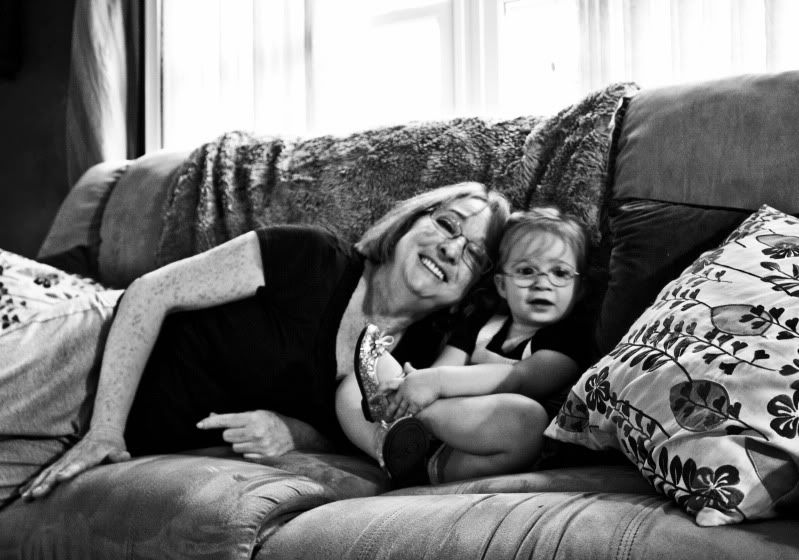 Relaxing at Nanny's the day before Christmas Eve

Christmas Eve


Three in Red
Joe, his mom & his step-dad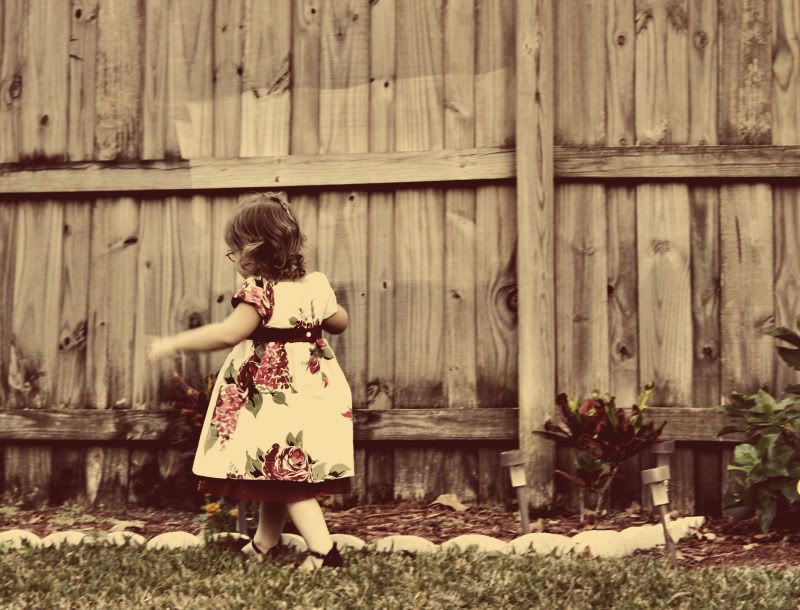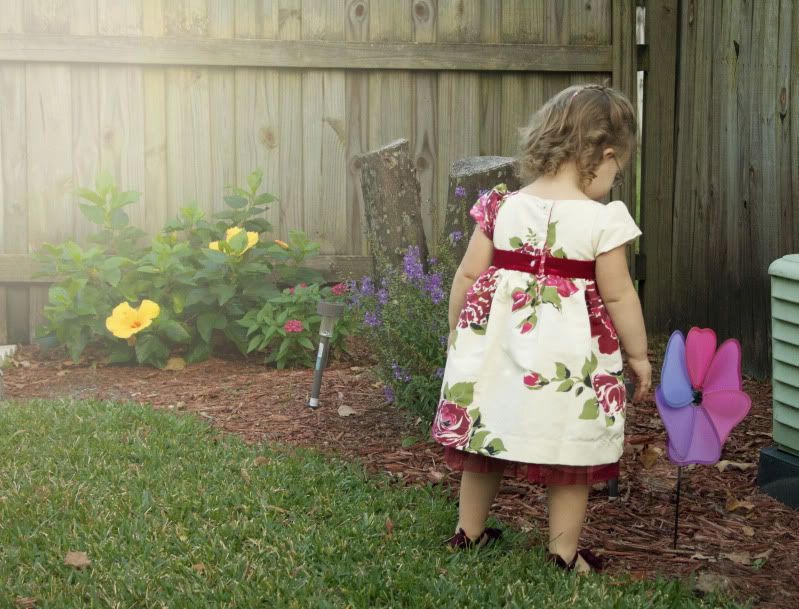 Doodle's gorgeous dress- I only managed to get pics from behind.
I might have to dress her up again and get some good ones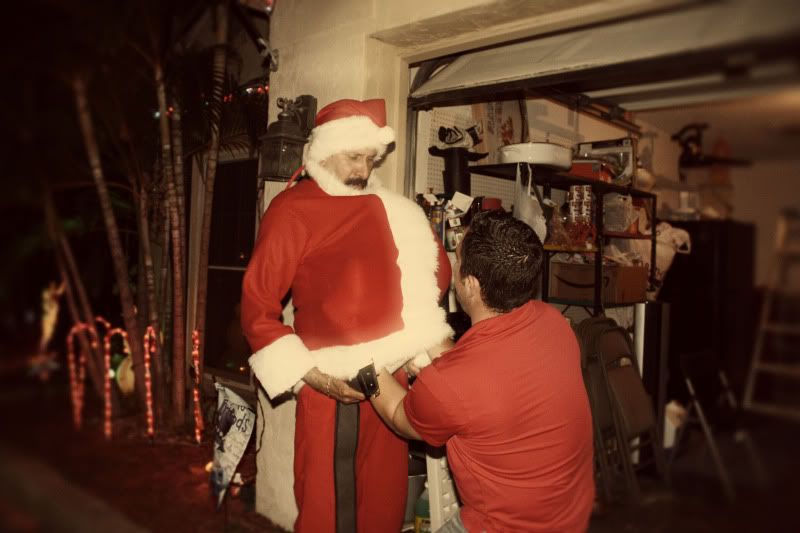 Stuffing Santa (that sounds kinda dirty, no?)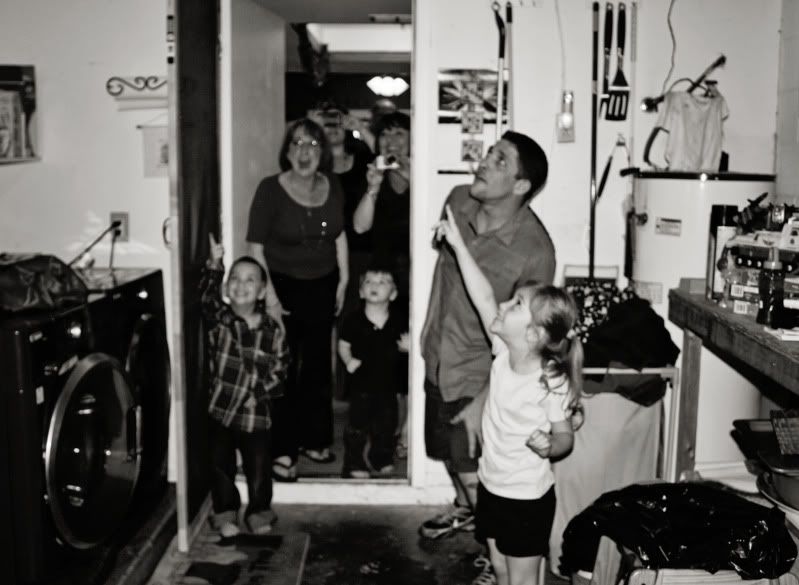 "What's that noise?"

Santa!!!!!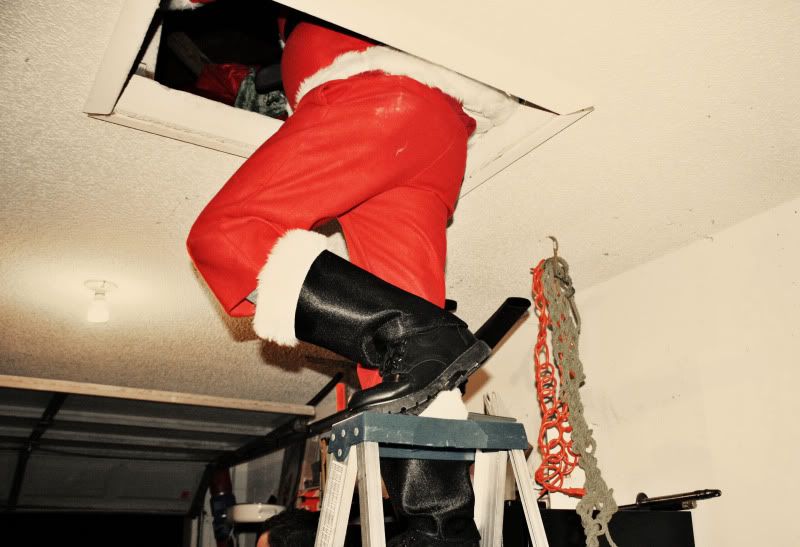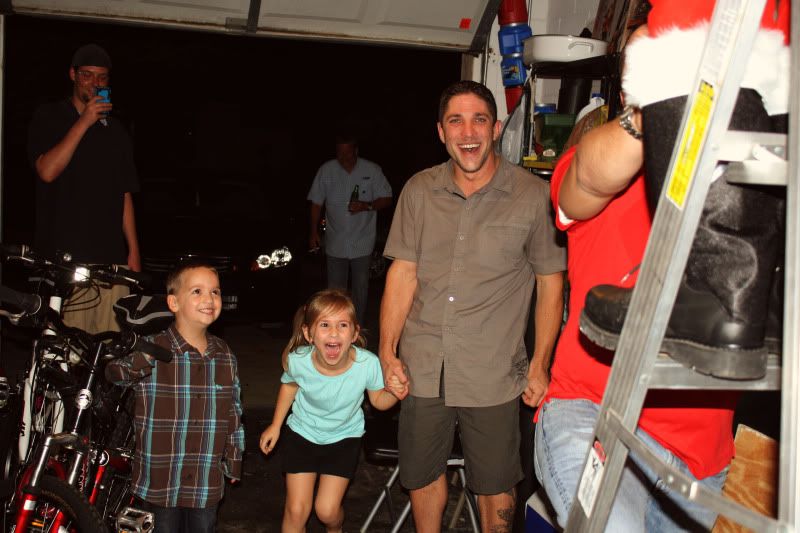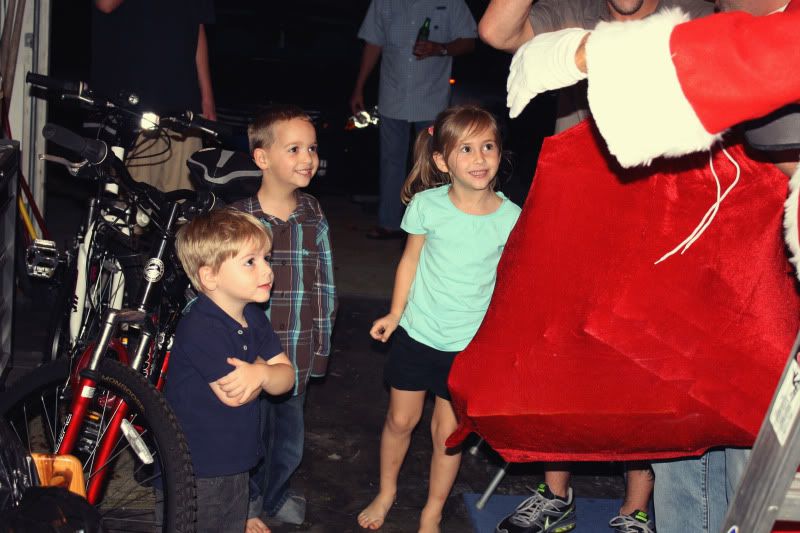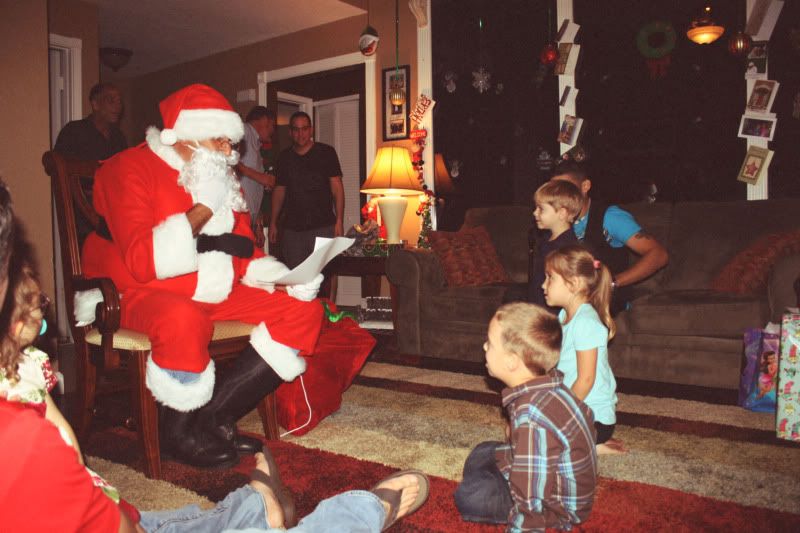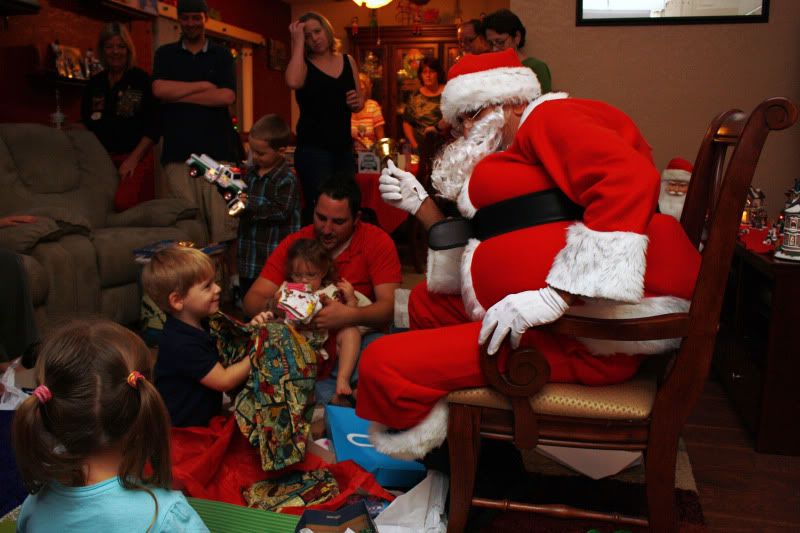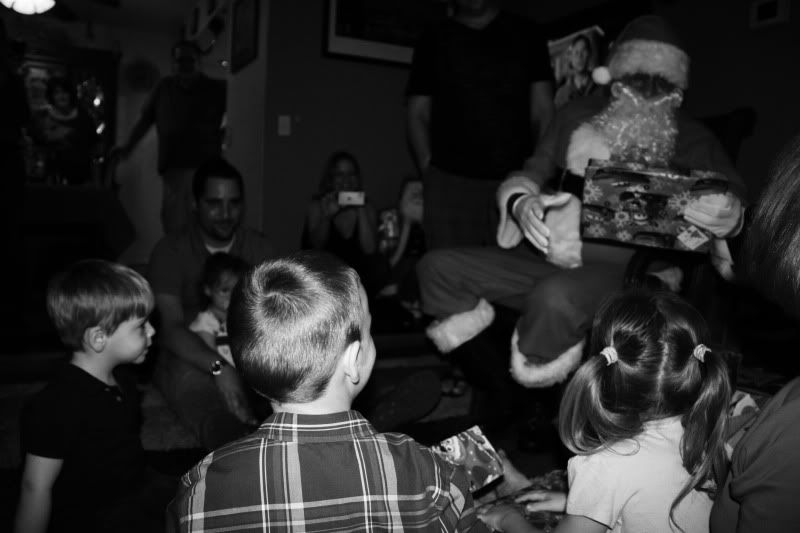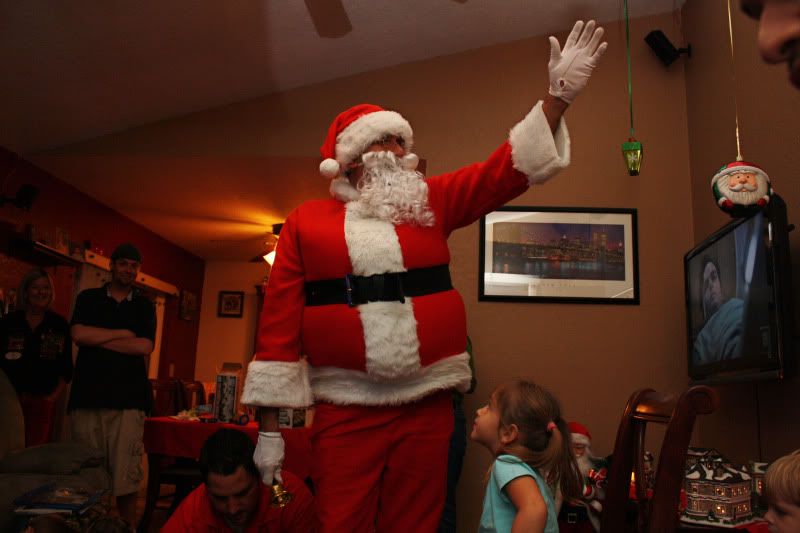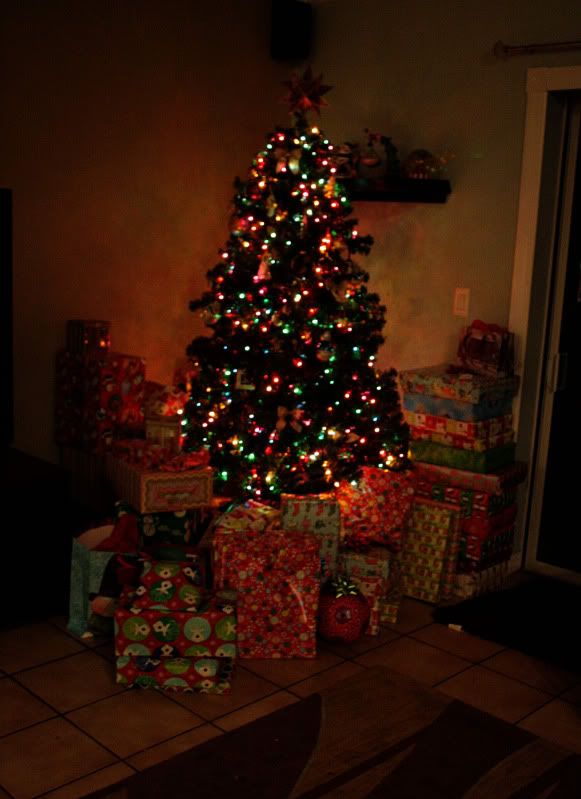 Our tree on Christmas Eve
Don't worry all the presents aren't for Aubs.
Both sets of my husband's parents brought their presents for everyone over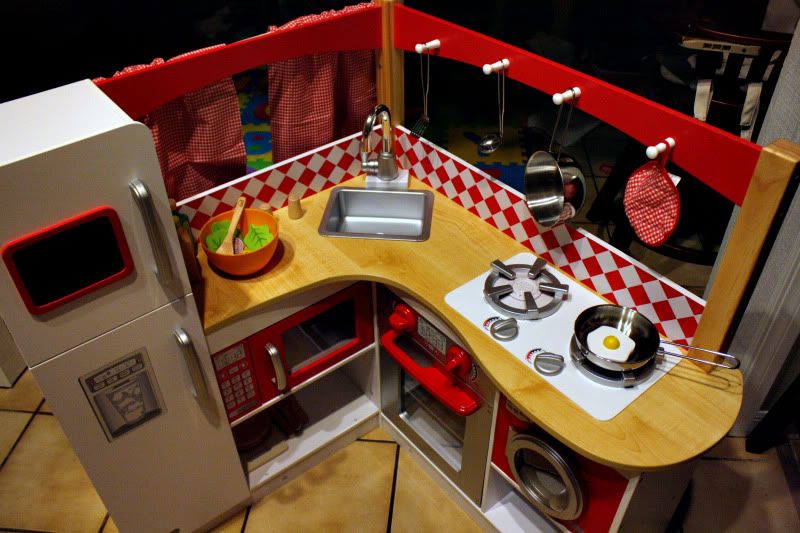 We set up her kitchen so it would be the first thing she saw in the morning

Christmas Day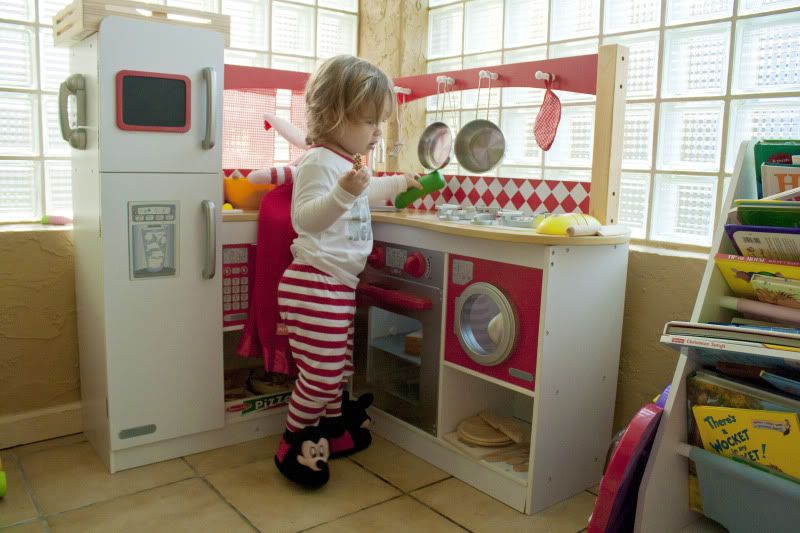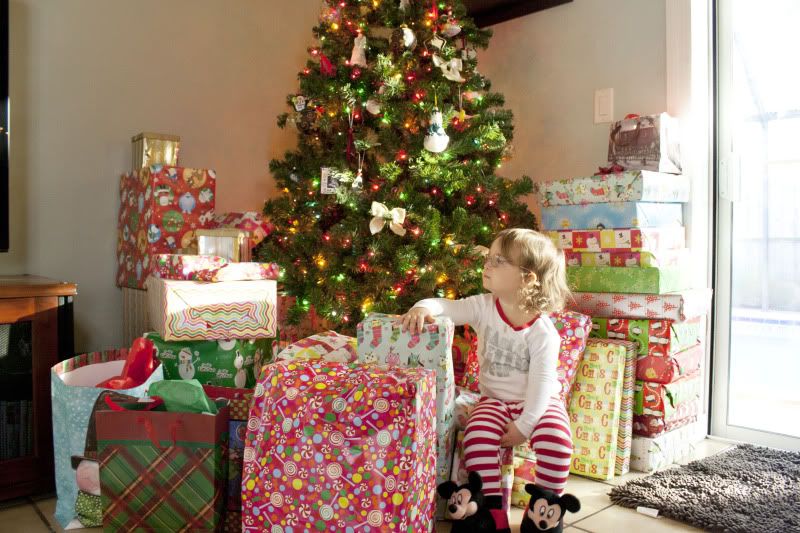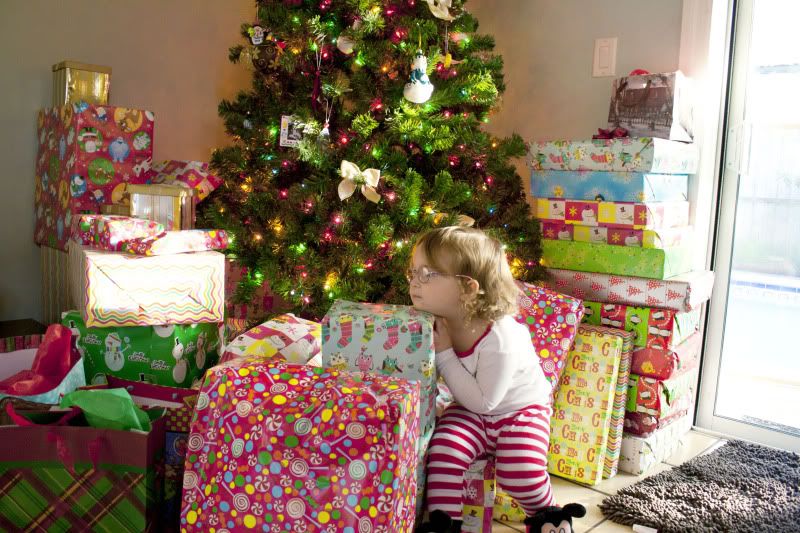 We had everyone over to our house for dinner and to open presents. I made my best lasagna to date!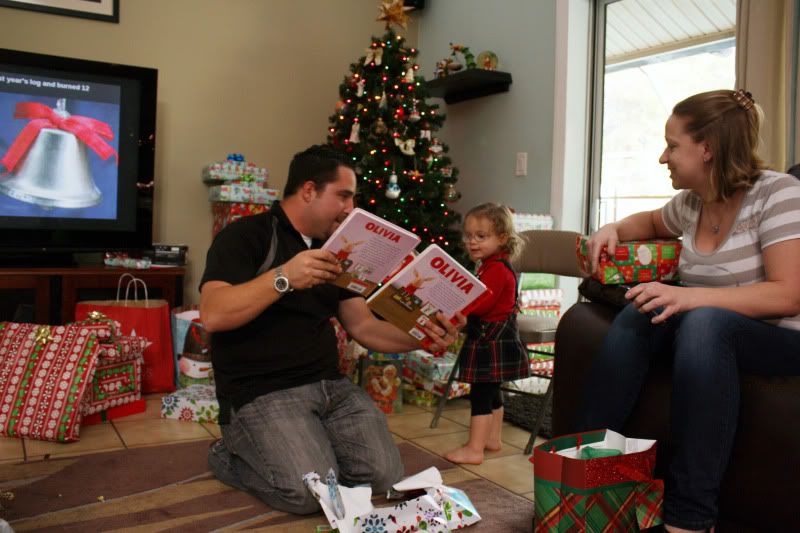 Olivia is a big deal in our house
All Olivia- all the time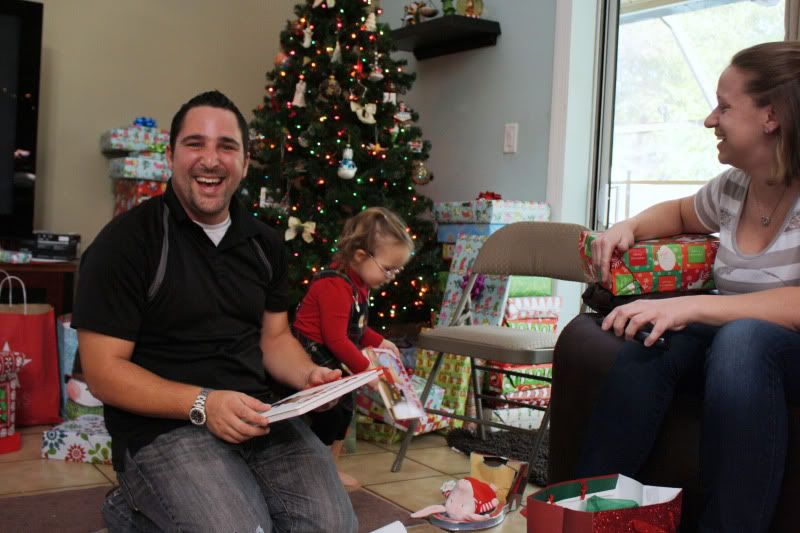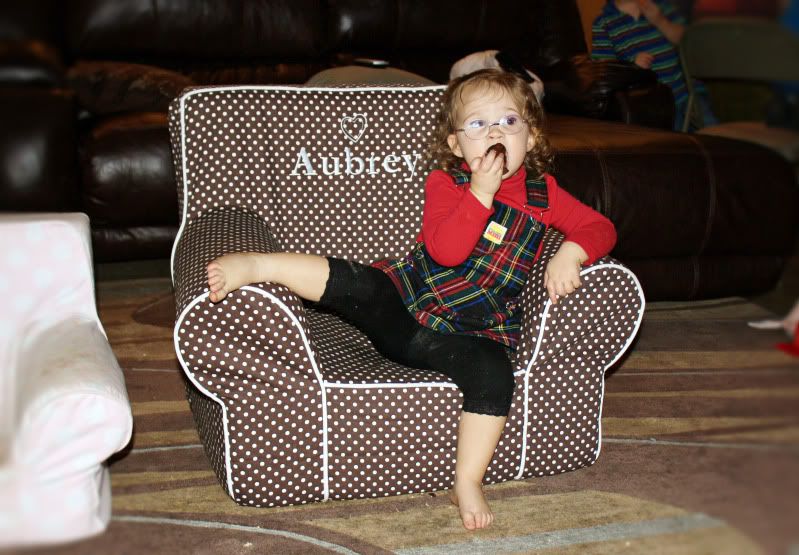 New chair- thanks Nanny

Christmas was an overall success!
My only regret is that I need to take more pictures of everyone involved.
We have a big family and only about 25% is represented.