I found this recipe in an ad for Daisy Sour Cream and thought I would try it out for Thanksgiving. It ended up being a huge hit.
I also made it the other day for my Moms group picnic and it was also a big hit there.
On top of being super delicious, it is also super easy to make.




Ingredients

8 oz cream cheese softened
16 oz sour cream
2 cups shredded cheddar cheese- plus about 2 tbsp to sprinkle on top
1 cup chopped green onions
3 oz crumbled bacon- you can also use turkey or soy bacon based on your diet

Round loaf of sourdough bread


Directions

Preheat oven to 400 degrees and hollow out you sourdough bread. Make sure not to butcher your bread because you will need the pieces you remove for dipping. I find it easiest to cut the top off on an angle (jack o' lantern style) and then hollow out the edges after the bulk of your bread is removed.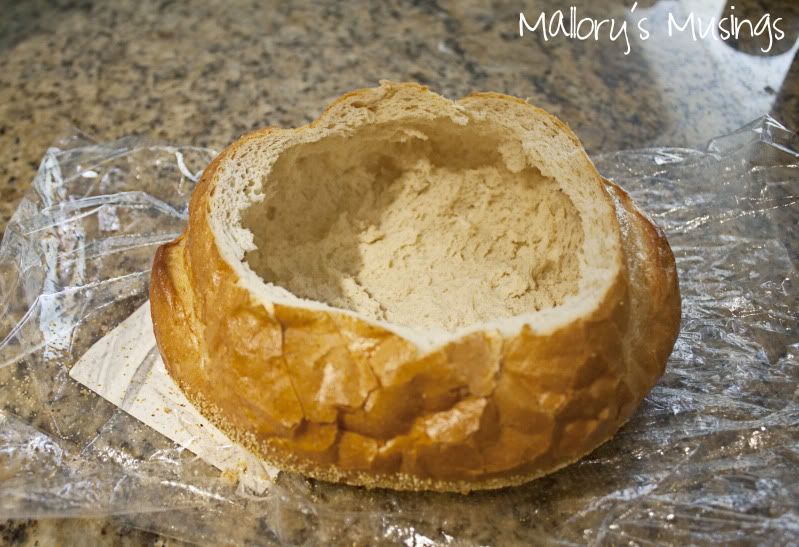 Next you are going to combine all of your ingredients for the dip. First mix together the cream cheese and sour cream until smooth. Then stir in cheese, green onions and bacon. You can do this by hand but I always use my stand mixer to make dips because I think it mixes them up the best and because it is easier.

You are now going to fill your hollowed out bread bowl with your dip.
Loosely wrap the bread bowl in foil and place on a baking sheet.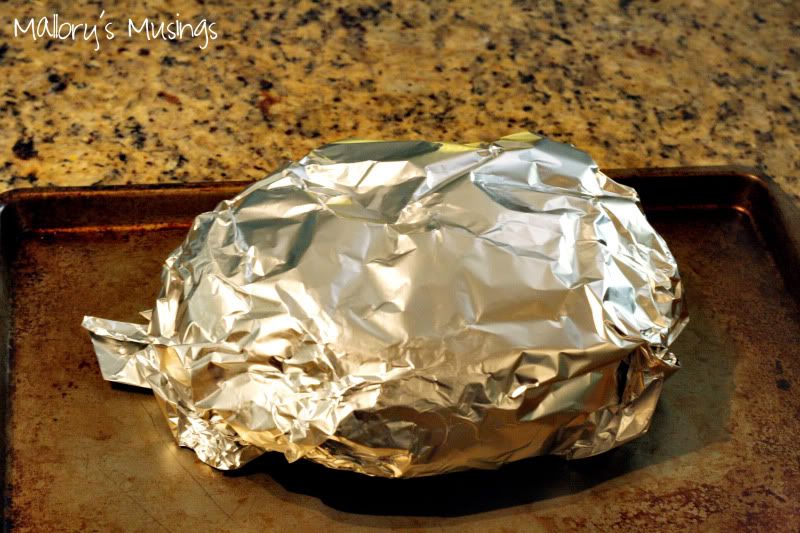 Bake at 400 degrees for 25 minutes. After 25 minutes remove the foil and sprinkle 2 tbsp of cheese on top. Place back in oven for 5 more minutes or until cheese is melted and bread begins to brown.

Serve warm with cubed sourdough bread and pita chips