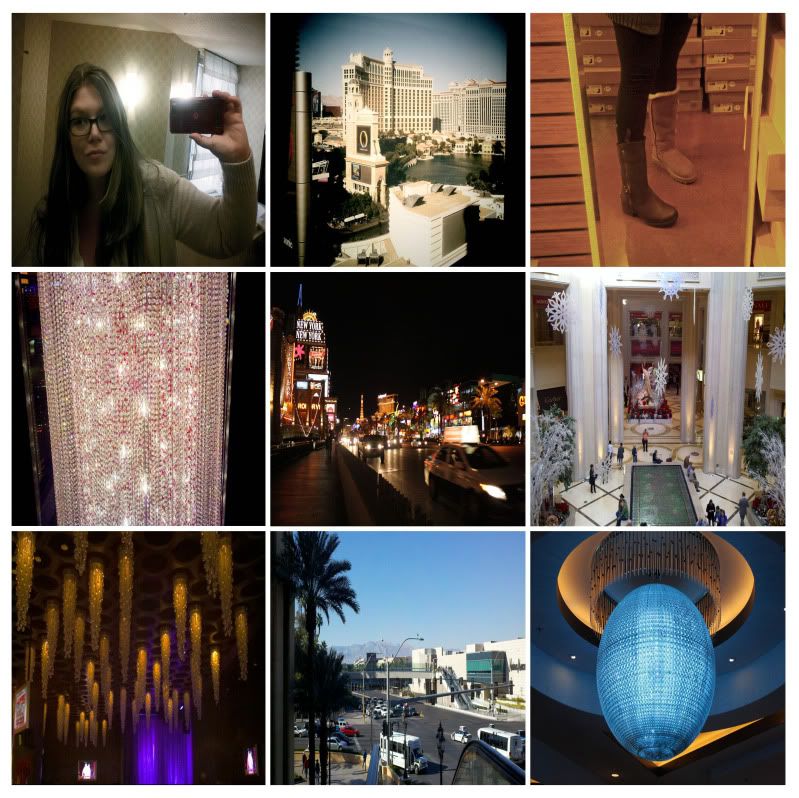 Being vain on arrival ~ View from our room ~ Boot debate: I went with the dark ones
Sparkles in Planet Hollywood ~ The Strip ~ Palazzo
Bar ceiling in The Venetian ~ Mountains in the distance ~ Lights in Planet Hollywood


Guess what? I'm baaaaaack!
I am still trying to get it together so forgive me for not giving you a proper post.
I promise to be back to my old tricks by Monday.
We has a blast in Vegas, although we did lose/spend a lot of money.
More on that Monday.
For now here are some pictures from my phone, there aren't a ton because I took the bulk of my pictures with my Canon.
I will be editing away all weekend long for your viewing pleasure next week.
I hope everyone has a wonderful weekend and I look forward to hopping back on the blogging train next week!