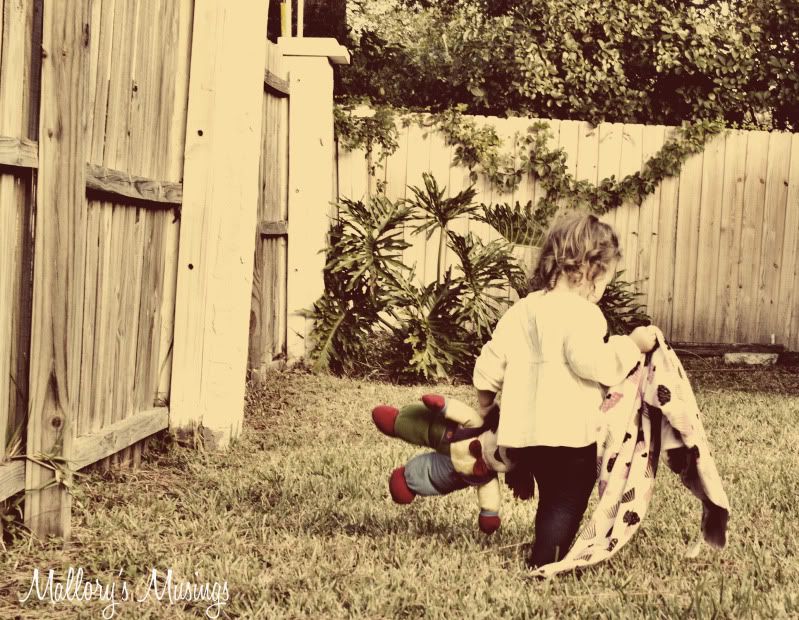 I've hit a bit of rough patch in motherhood. I've had my bumps before but nothing quite this extreme and ongoing. My daughter isn't yet two but she is exhibiting some hardcore terrible twos behavior. We are at that in between stage where she totally knows whats going on but lacks the skills to fully communicate and understand reasoning.

Yes, I know this is totally normal. It's just hard. A lot harder than I had expected it to be. I don't think it helps that she was such a sweet cuddly baby. She blew us away with nursing like a champ right away, sleeping through the night at a young age, transitioning from sleeping in our room to her room, being un-swaddled at night, and the list goes on and on. Pretty much everything I had worried myself sick about while I was pregnant turned out to be a breeze. That all changed when she hit about 20 months.

Don't get me wrong, she isn't a bad kid. She just knows what she wants and is pissed when she can't get it. Lately it has been ice pops first thing in the morning. She will stand at the freezer saying "pop" "pop" and will tell her "No pops for breakfast, I'm sorry," and she will lose it. Thrash on the ground for about 5 minutes and then go about her business. The method I am using right now is denying her silly requests, letting her flip and hoping that sooner or later she will figure out that she can't always have everything she wants. It wouldn't bother me so much if it were just a couple of times a day but some days it feel like this happens every half hour. We will be playing and happy and then BAM she's mad about something again. She has been definitely testing my patience, sanity and everything in between.

Luckily she hasn't been hitting or biting while having a fit. She did the hitting thing for about a week but I think once she realized that mommy gets mad when she does that, it wasn't worth it to her. So at least my consistency has paid off there. All of this just makes me feel like a bad mom, like I am doing something wrong. I don't want to raise an angry child. My husband and I don't yell around her so I know she isn't getting the behavior from our example. Is anyone else dealing with this or has been dealt with this? Will my sweet girl ever come back or is she a bruiser for life?