After the holidays most of us need to cut back on the calories and fat a little bit. I have developed a small addiction to broccoli cheddar soup over the past few months. I had actually never really had a creamy soup until about 3 years ago. I had convinced myself that I didn't like them because I knew they were usually super high in calories and fat. I caved a few years ago and tried some baked potato soup. After the first taste I knew I was a goner. My taste buds thanked me but my thighs did not.

Since I have been trying to shed some lbs. I decided to try out some healthier versions of my favorite creamy soups. Like I said before, I have a bit of an addiction to broccoli cheddar soup. Particularly Panera Bread's broccoli cheddar soup which basically tastes like Velveeta and heavy cream with some broccoli and carrots mixed in. The healthier version that I am going to share with you holds no comparison to that but it does help you get your flavor fix without od-ing on fat and calories. The original recipe is from the Eat What You Love cookbook but I of course changed it around a bit.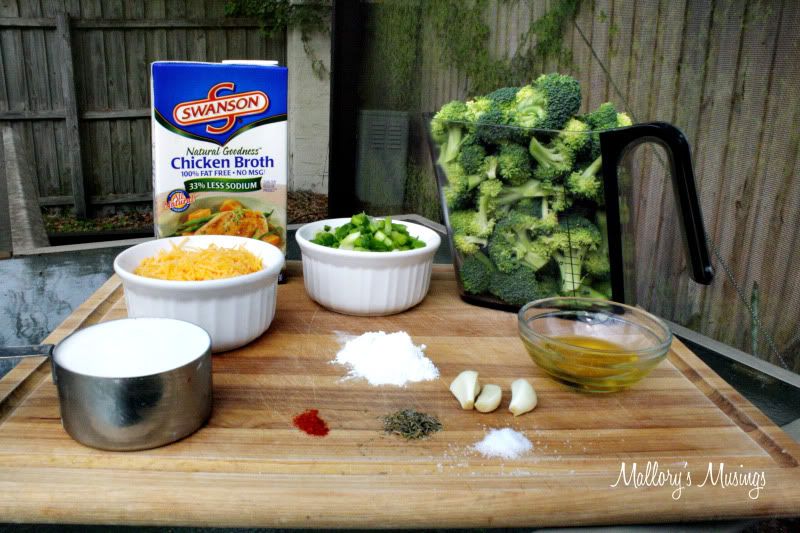 *Ingredients*

2 tsp olive oil
1 cup chopped green onion
3 garlic cloves- minced
3/4 tsp dried thyme
4 cups reduced sodium chicken both or you can use vegetable broth if your a vegetarian
5 cups fresh broccoli florets- I used almost 2 heads
1 tbsp cornstarch
2/3 cup nonfat half and half
Pinch of cayenne pepper
1 tsp salt
1 1/2 cup shredded reduced fat sharp cheddar

*Directions*

Heat oil in a medium pot over medium-low heat. Add green onion and garlic and cook for about 4 minutes or until onions are soft. Mix in thyme.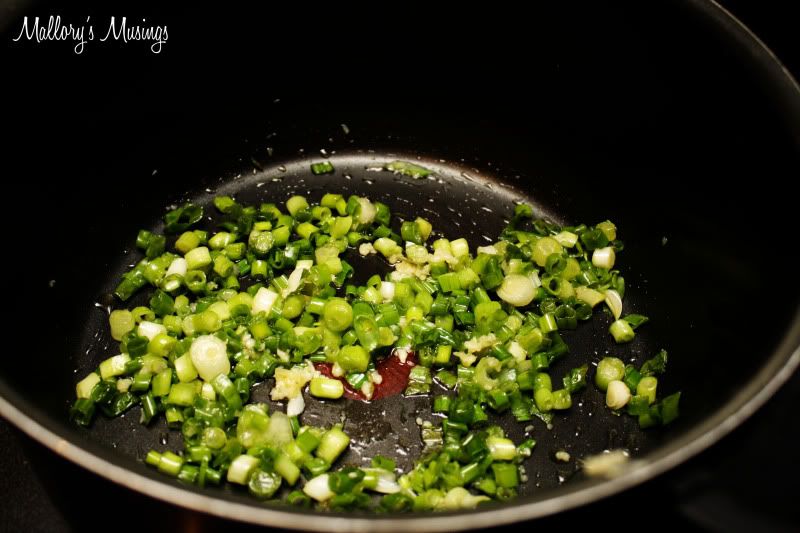 Add broth and broccoli to pot. Cover and simmer for about 10-12 minutes or until broccoli is tender but not mushy.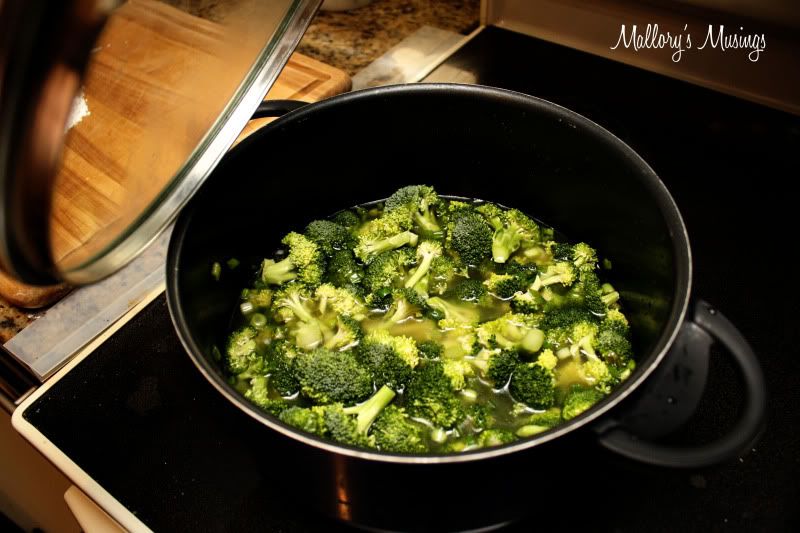 Transfer the soup to a blender or food processor and puree until smooth. Pour soup back in pot.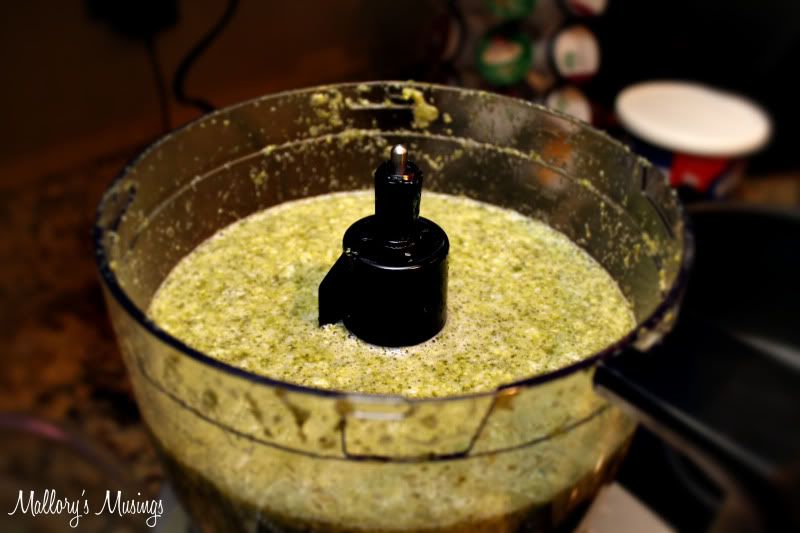 Whisk together the cornstarch and half and half in a small bowl. Pour mixture into the soup. Add cayenne pepper and salt to the soup. Gently heat to a low simmer and cook for 5 minutes or until soup slightly thickens. Stir cheese into soup and cook for one more minute or until cheese is melted.

A cup of soup is about 180 calories and 6 grams of fat compared to most broccoli cheddar soups which average 280 calories and 18 grams of fat.