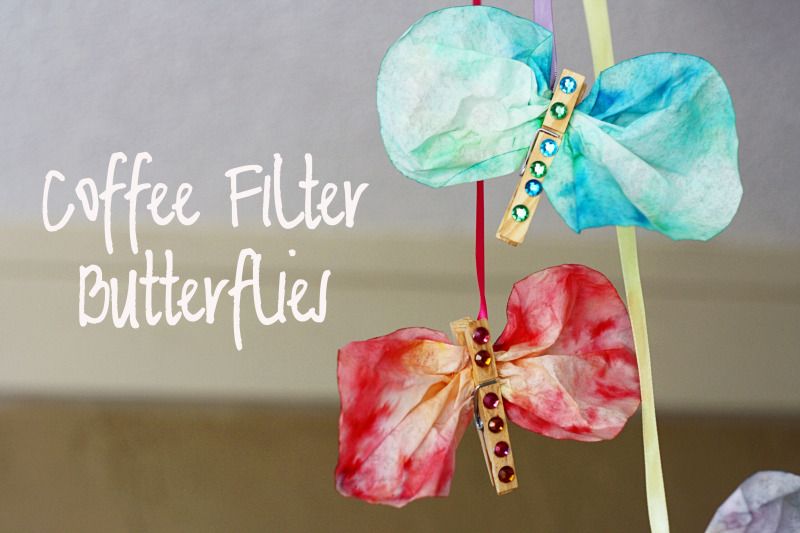 When I was in high school I was a day camp counselor at a resort called Skytop Lodge every summer. Four summers of wrangling 3-10 year olds left a ton of craft ideas in my mental filing cabinet. Sadly many of them aren't 2 year old friendly but I remembered one craft the other day that I thought would be perfect for Aubrey- coffee filter butterflies!

The craft is simple and easy plus the only skill required to complete most of it is the ability to scribble with markers which happens to be right up Aubrey's alley. Another bonus to this craft is that you probably already have the materials in your home. All you need are markers, coffee filters and clothes pins. I unfortunately didn't have the coffee filters (thanks Keurig) or clothes pins but I just picked them up on my regular grocery store shopping trip.


First, get that cute kid of yours to sit down and color a few coffee filters.
Scribbles are encouraged since all the colors will run anyway.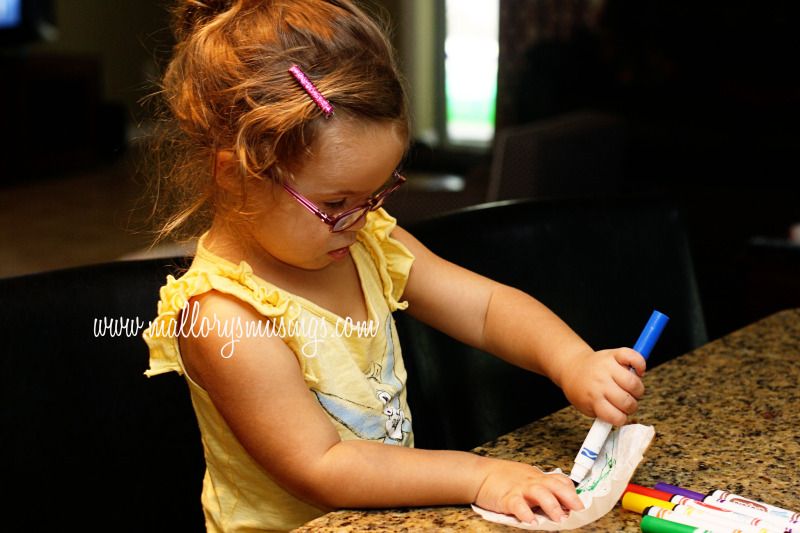 The next few steps are all you unless your child is older. Explain to your child what you are doing regardless especially when you bleed the colors in water. Aubs loved watching that part.

Fold the coffee filters in half 3 times to form a triangle.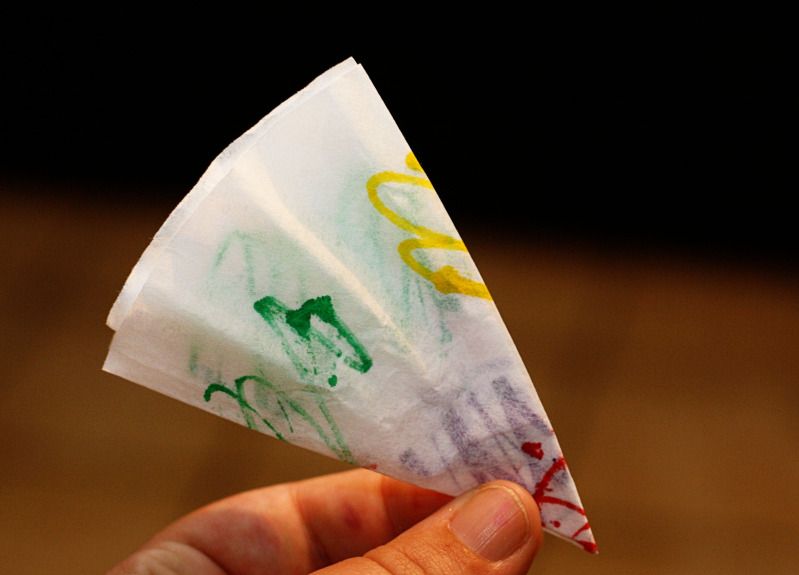 Place coffee filter tip down into a glass or cup with a little bit of water in it and let coffee filter absorb the water almost to the top. It will continue to absorb through once you remove it from the water.



Make those clothes pins do double duty and hang the filters out to dry in the sun.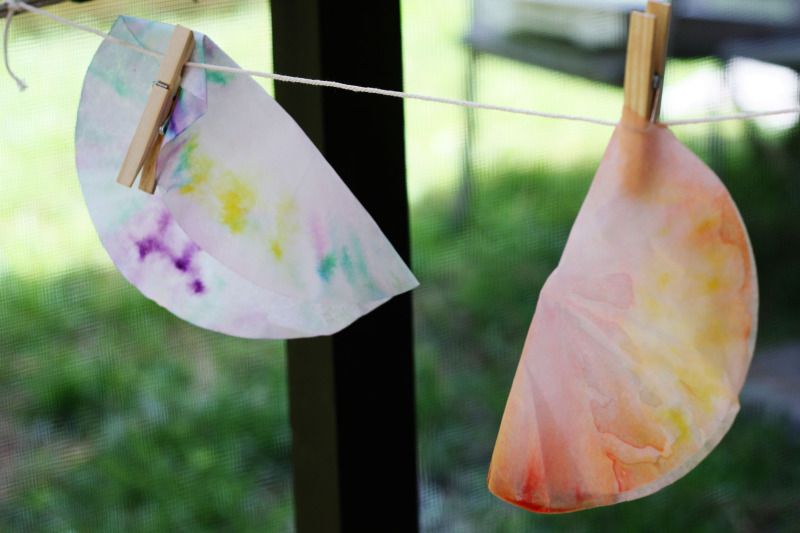 Once they are dry pinch the middle and clip into clothes pins. You can get fancy like me and add stick on jewels or leave them plain. You could also let your little one have at the clothes pins with washable markers if they (and you) are up to it.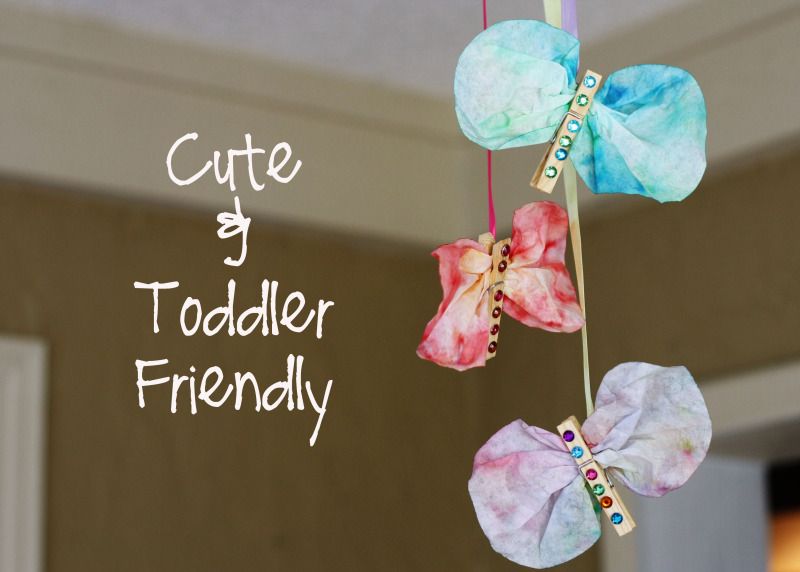 That's it! I hope you enjoy this fun and easy craft and hopefully I can keep adding more as Aubrey gets older.