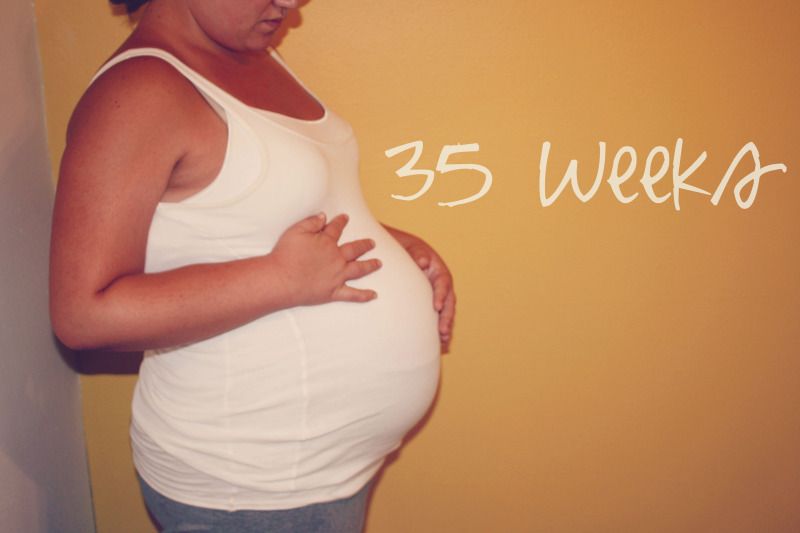 Just when you thought I couldn't get any bigger, I went ahead and proved you wrong. The scary part? I still have five weeks to grow to even more shocking proportions. I stopped by my husband's office last week and got 3 twin comments. Fantastic! Oh well, I mean I am the woman who the doctors were worried about because the baby was measuring small. I guess they wouldn't think that now, huh?

Physically I haven't been feeling too great. I hate to be the whiny pregnant woman because I feel very fortunate to be able to carry a baby to term but I have been feeling a bit sick lately. I have headaches quite frequently, especially in the morning. My blood pressure has been perfect at all my check-ups so as of right now it isn't much of a concern. The other thing that has been going on is that I have to be careful about not going too long without eating. I used to wait until Aubrey laid down for her nap to eat lunch but now I have to have a snack before hand or else I get a bit nauseous and jittery.

In other baby news, I started washing teeny tiny clothes this week which makes everything seem a lot more real. Some of the clothes are so unbelievably small that it is hard to imagine Aubs had ever fit in them. The nursery is also finally coming together so that's nice. We definitely had Aubs nursery done way sooner than this one but that's okay. This nursery is a but more difficult because we really don't have a theme, just colors. With Aubrey's everything was from the Pottery Barn Penelope collection so we pretty much just bought all that stuff and painted the room pink. This time around I'm looking for things everywhere and anywhere to go in the room. I've had some pretty good luck finding things that work nice from Land of Nod.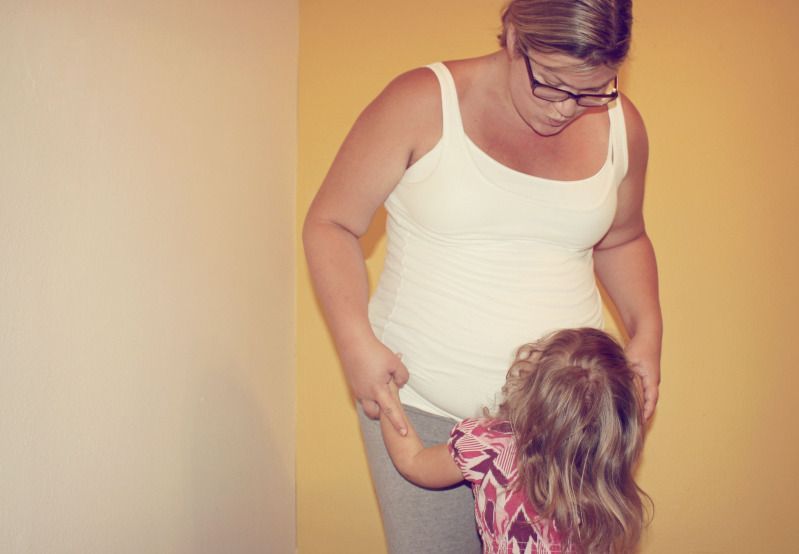 Trying to get Aubs to give her sister a kiss-
I'm hoping we can get a more successful shot like this before the baby is no longer in there.


Linking up with The Paper Mama