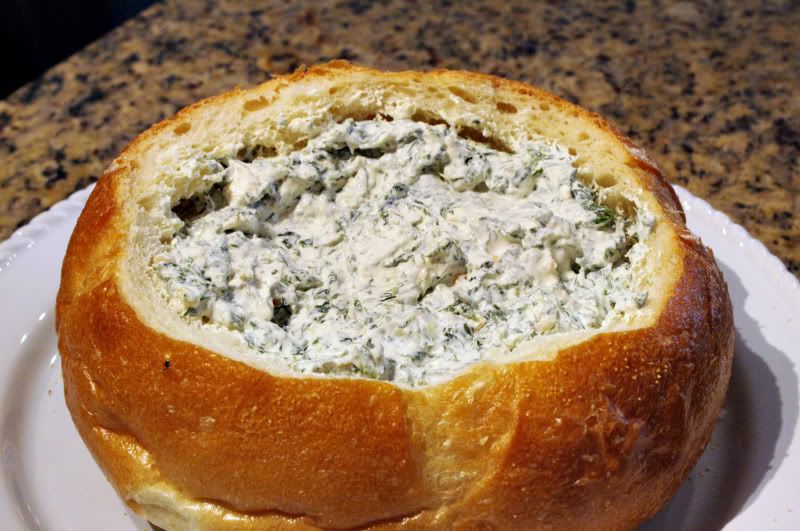 So, I am sure that you all have had this at a party at some point in your life. The famous veggie soup spinach dip in a bread bowl. I make this all the time for parties because not only is it easy but it's a crowd pleaser.
If you know me than you know that it is pretty hard for me to leave a recipe untouched, this recipe is no exception. The little tweaks that I do are that I add a teaspoon of garlic powder and I omit the mayonnaise and add 8 oz of softened cream cheese instead. This makes the texture of the dip a little bit thicker and it also makes it hold up better when you have it sitting out for a long time or outside.
You can find the recipe on the back of pretty much every dried vegetable soup mix but I will break it down for you here just in case.
Ingredients:
1 packet of dried vegetable soup mix such as Knorr or Lipton
10 oz package of frozen spinach- thawed with excess water squeezed out
16 oz container of sour cream
8 oz of cream cheese softened
8 oz can of water chestnuts- chopped
1 tsp of garlic powder

Combine all ingredients and refrigerate for at least two hour or preferably overnight. Serve in a hollowed out round of sourdough or pumpernickel bread.