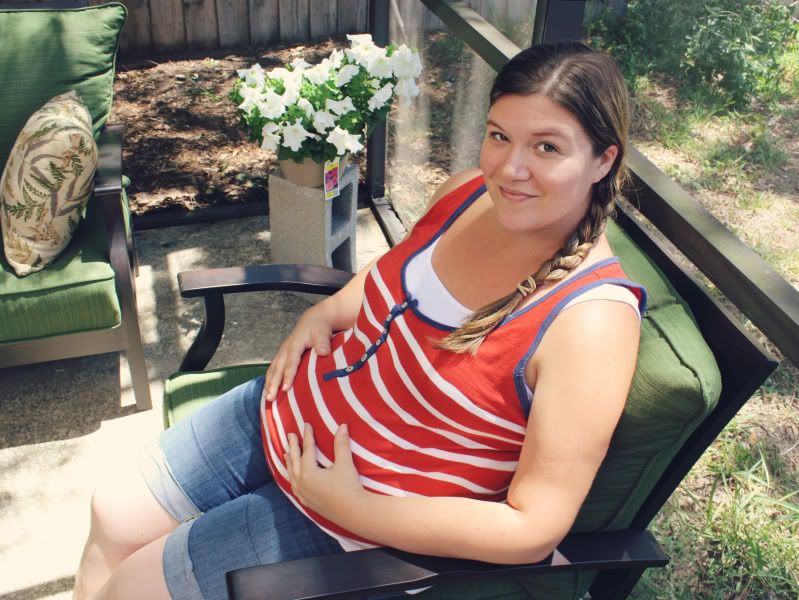 The most exciting news this week is that I have started to feel the baby move. I thought I had a few times before but I wasn't totally sure. Now there is pretty much no mistaking it. She usually moves around at night when I sit down on the couch after putting Aubrey down for the night. I'm looking forward to when everyone else can feel her too. I think Aubs will get excited later in pregnancy when you can actually see the baby moving in my belly.
My new "craving" this week is root beer. I forget where I read it but there was another blog that said they were craving root beer floats which embedded the thought into my head. I have made one root beer float but mainly I just want the root beer.
Last week was a little bit rough. Aub's terrible twos are in full swing and while that is usually frustrating, for some reason I wasn't handling it that well. It's no fun when you put your kid down for a nap and then have a good cry. I'm thinking it's the hormones- I'm hoping it's the hormones.
In happier news, I have a 20 week ultrasound on Wednesday so hopefully it will confirm that we are having a girl. If my "girl's" balls dropped than at least I have 20 more weeks to adjust to the idea of having a boy.