So I may get the worst mom of the year award for this but I occasionally give my daughter ice pops to distract her when I am trying to rush and get something done. It is almost always when I am having people over and I need to quickly finish cooking or I need to clean up really quick.

Is it the smartest thing to do?
Probably not but it always does the trick and I know that I will get a solid 15 minutes of sauteing or sweeping done.

There are some other tricks I have for earlier in the day that don't include edible treats but that 5 o'clock to 7 o'clock time zone usually requires a little something extra.

The other night I was in this exact situation and I decided to give Aubs her first fudge pop. She was such I mess I had to stop what I was doing and take some pictures. I'm pretty sure that the fudge pop is here to stay.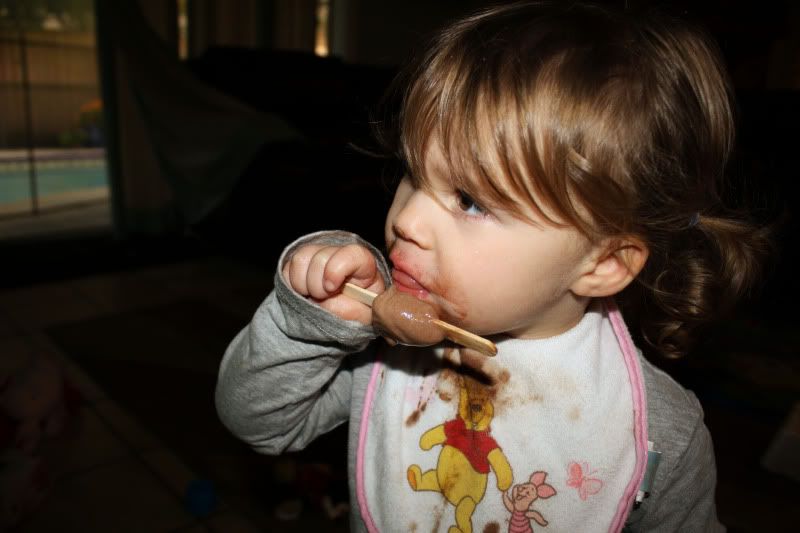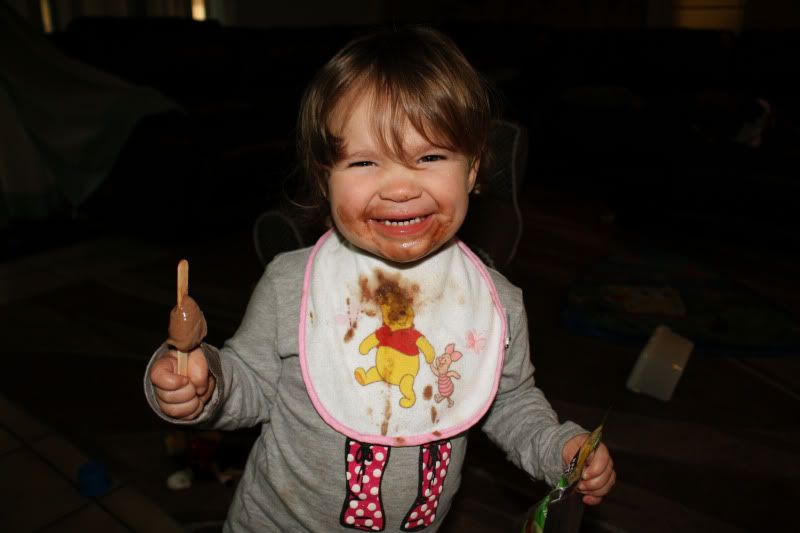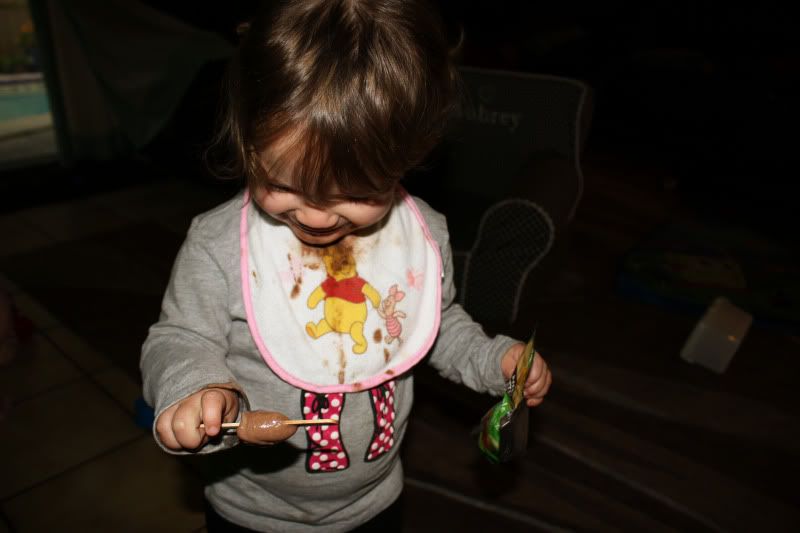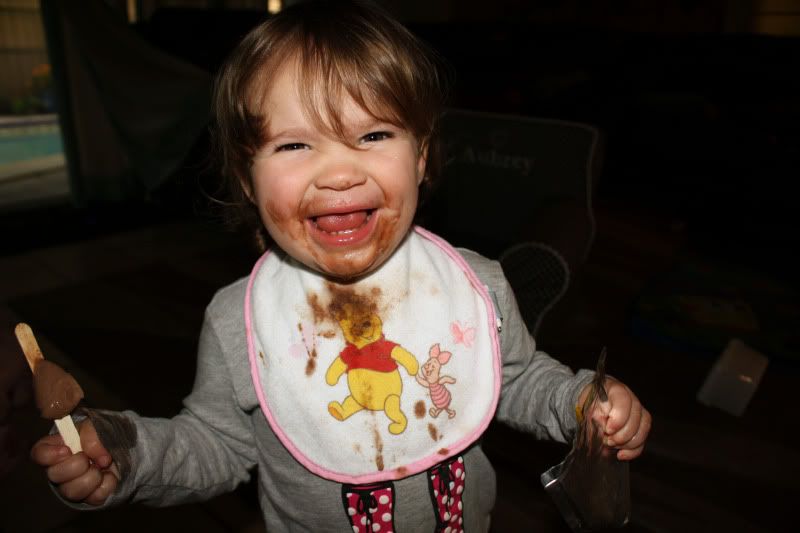 Top Mommy Blogs got reset and I am now painfully low in the ranks-
If you enjoy my blog please give the banner below a click.