Our weekend was pretty uneventful, quite different from the last two weekends. It's nice to slow down a bit but sometime I hate just hanging around. I used to like it before the baby because I could do whatever I wanted. Now that we have the little one I would rather be out doing something than stuck in the house all day.

The most exciting part of our weekend was that we bought a new couch! Our old one is so stained up that it is embarrassing. Microfiber and toddlers don't mix. We got a leather one so we can just wipe it down when it gets attacked by sticky little fingers. It gets delivered on Thursday and we are beyond pumped. Oh the joys of being an adult!

On Saturday night we decided to take Aubs to an event at our local park called Spooktacular. Basically it was a mini carnival with tons of inflatables, food venders, an entertainment stage and trick or treating. We mainly hung out in the field, listened to music and played on the playground. Aubs is becoming a pro at going down slides, even the really big ones. I didn't put her in her costume because it was a little chilly but I stuck some Minnie Mouse ears on her that Aunt Tamie brought back from Disney World.

I hope everyone has a safe and happy Halloween. We are going to my Mother In-laws tonight for some dinner and trick or treating. I made Joe and I sea themed costumes to match Aub's fishy costume. My costume turned out pret-ty amazing, if I do say so myself. I will definitely be posting pictures tomorrow or Wednesday.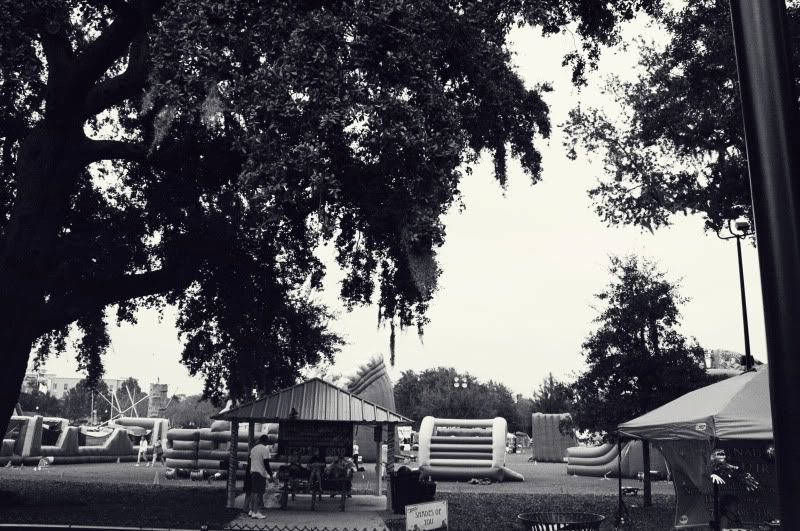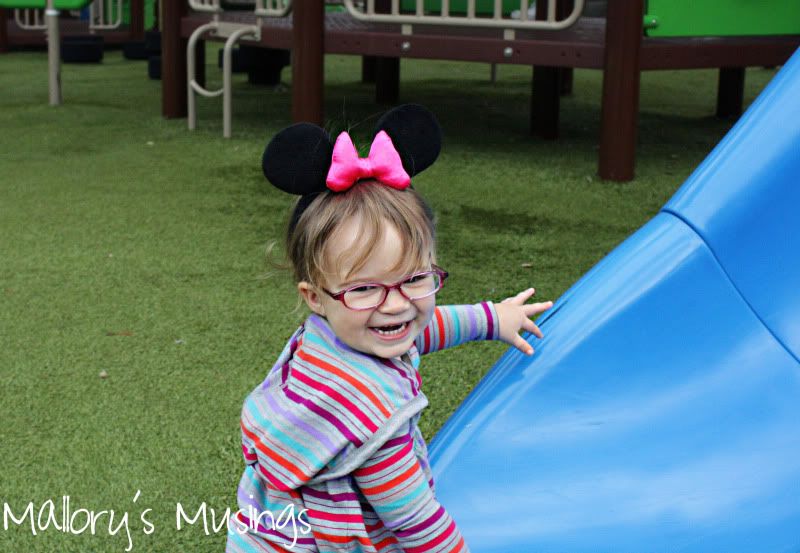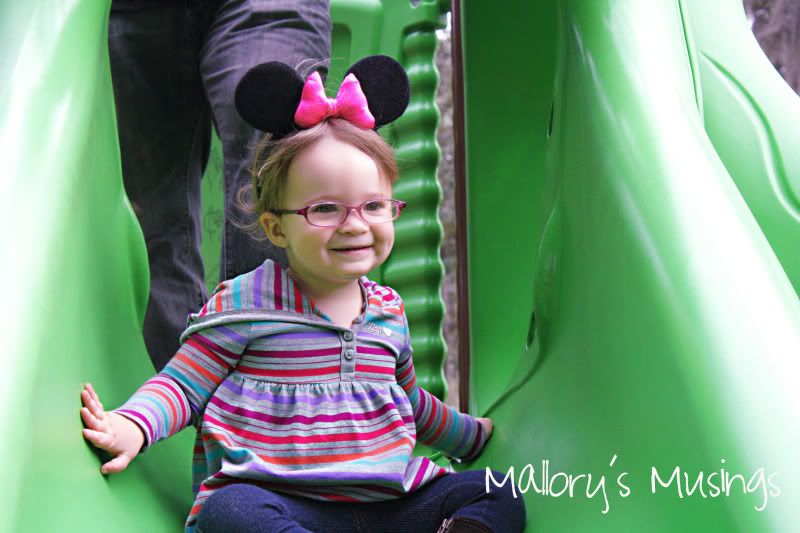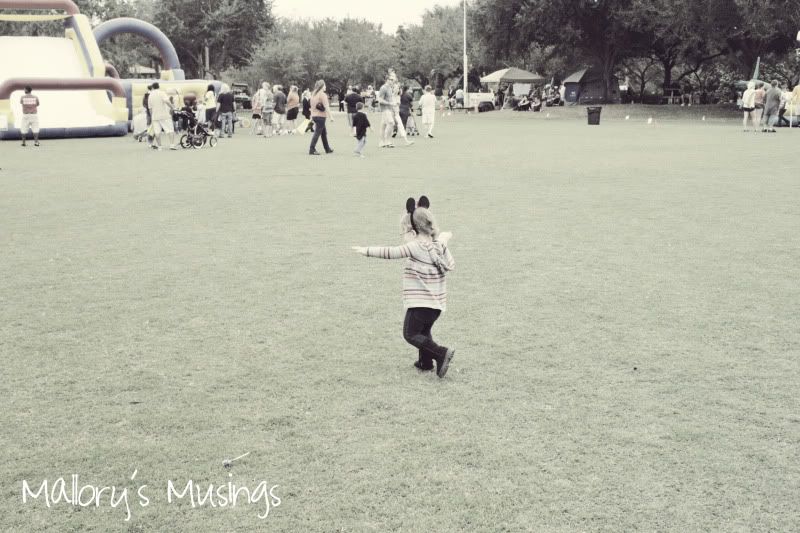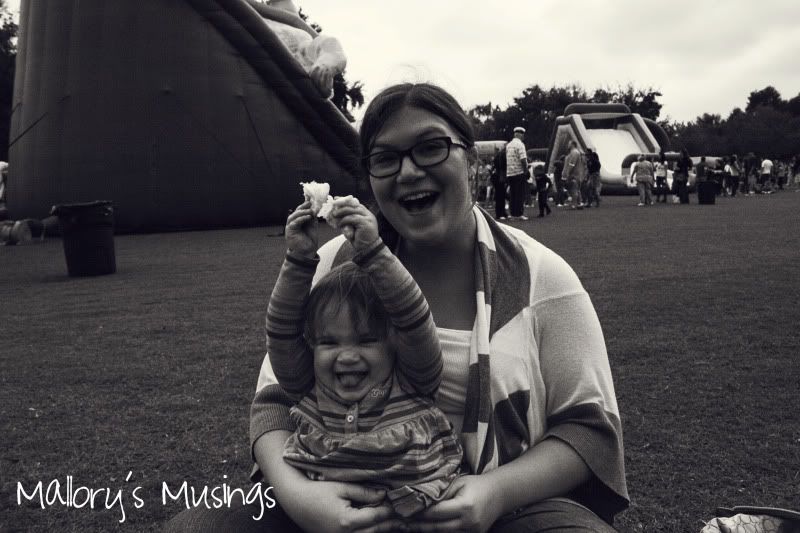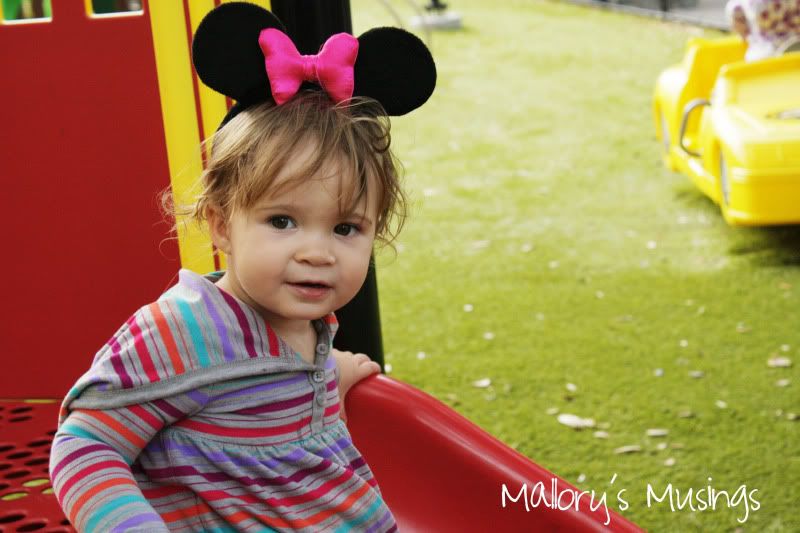 Linking up with Breena at Life as this Mommy Knows it
because this is my favorite shot of the week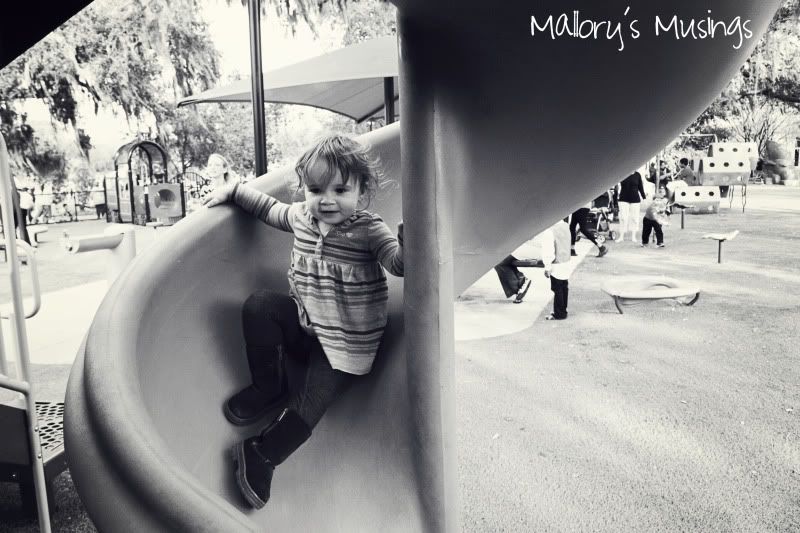 The ready to leave face
Once again- Happy Halloween!!!!!