Are you sick of seeing pumpkins in nearly all of my posts?
Too bad, here are some more
It's 84 degrees here today so I need to fill my Fall void with pumpkins

I took doodle to the pumpkin patch down the road from us the other day to get pumpkins for painting
I bought way too many pumpkins but the money goes to the church youth group, so whatever.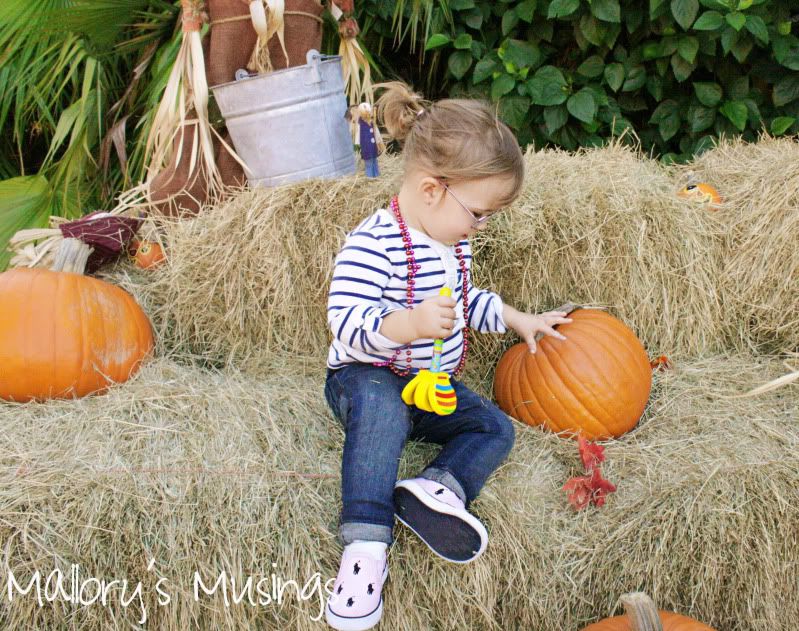 She wouldn't take those Mardi Gras beads off, she's totally becoming a full on toddler.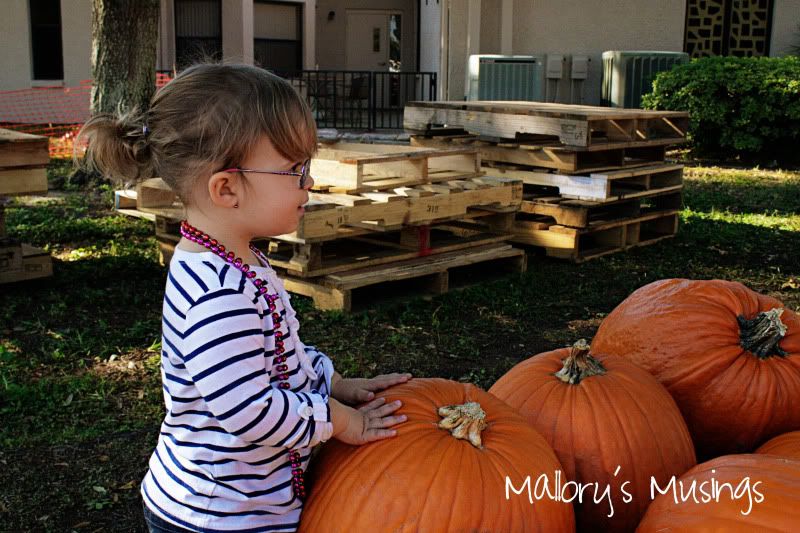 I can't get over how big her pony looks here.

Shirt: Old Navy
Skinny Jeans: Gap
Shoes: Polo- 60% off!
Glasses: Fisher Price
Necklaces: I'm going to guess Gasperilla 2005

I'm linking up with Morgan over at Mama Loves Papa