So I had planned on just doing one big weekend post like I usually do but then I decided that a bachlorette party and a 5 year old's birthday party would probably be best posted separately. Plus I haven't had a chance to edit the birthday pictures yet.

Saturday night I went to a bachlorette party for my friend Laura from college. I was excited to see her because I haven't seen her in a few years. I also got to see my friend Drea who I haven't seen in about 5 years because she lives in Prague, teaching English. I was roommates with both of them at one time or another so it was amazing to catch up.

We started out the night with a "pleasure party", I had never been to one before. If your not familiar, a pleasure party is like a candle or purse party but the goods up for grabs are all adult bedroom items. It was super entertaining, we had a lot of laughs. Although I wouldn't suggest going to one if your terribly shy.

Then we headed out to Ybor to have a few beers at Brew Co. We used to go there all the time in college but they moved the location down the street so it wasn't quite the same. Ybor City is the big nightlife spot in Tampa. I spent many nights there my first couple years of college, probably too many. I hadn't been there in about 4 or 5 years so I had a little bit of deja vu going back. It takes a second to remember that a 6'4" drag queen wearing a rhinestone encrusted bustier is perfectly normal. Unfortunately Brew Co. announced last call at midnight which we were shocked to hear. The rest of the party took the trolley to Channelside (another nightlife hotspot)and I headed on home because sleeping in isn't much of an option at my house. When I got to my car in the parking garbage there was a group of young guys standing there who couldn't be any older than 18. One of them who was very intoxicated sweetly asked me if I felt okay to drive. I don't know why but I found this hysterical. I assured him I only had a beer. Thanks for looking out little buddy.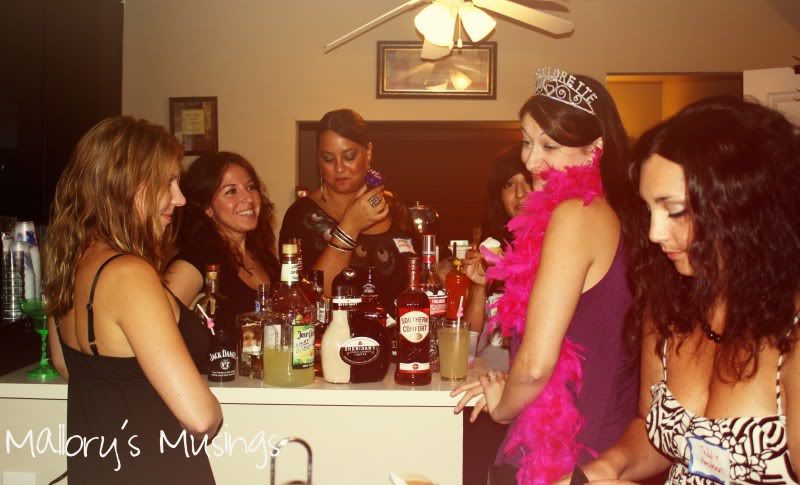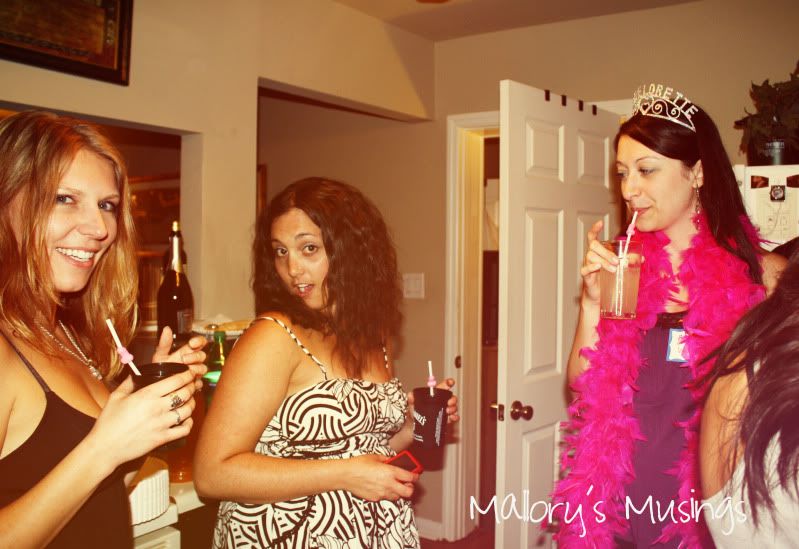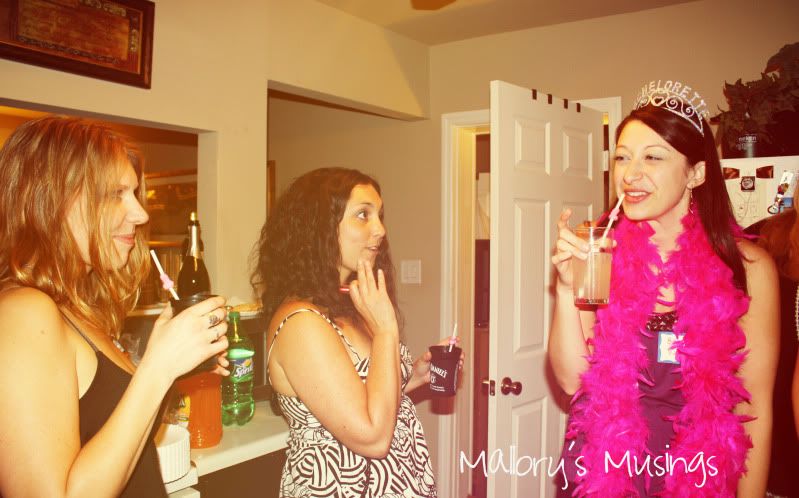 I told them to act natural- good job girls ;)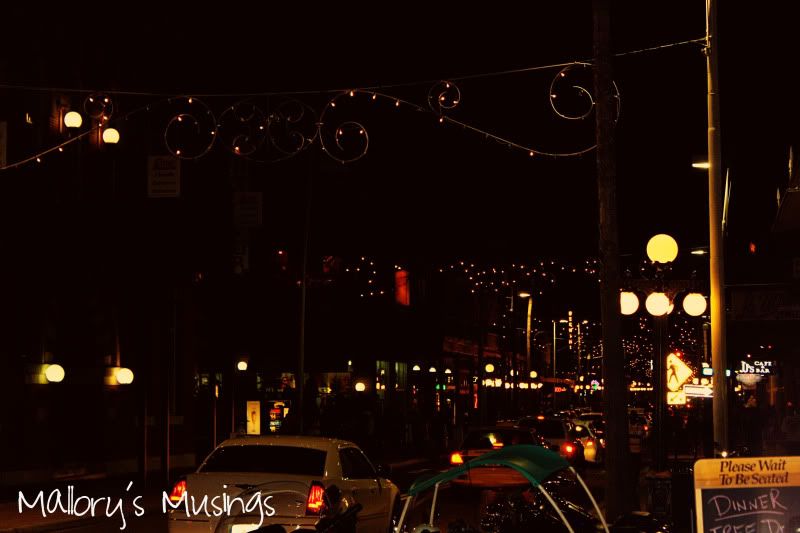 random bride and her blow-up groom