This was suppose to be "Scenes from the Weekend" but I always seem to forget to take my memory card out of the computer and put it back in my camera plus I keep forgetting to put my spare memory card in my camera bag. So yeah, you're just getting "Scenes from Sunday". I will tell you what we did on Saturday though. We went up to my parents house (aka house with the best light ever/worst place to forget your memory card)and everyone went out on the boat and ate a yummy dinner. When I say everyone, I mean everyone minus Finley and I. She's still a little young for the boat, we are thinking about taking her on after the new year.

On Sunday we went to my mother in-laws for a little bit of a Sunday family dinner. Here are some pictures from that day.

These 3 are total baby hogs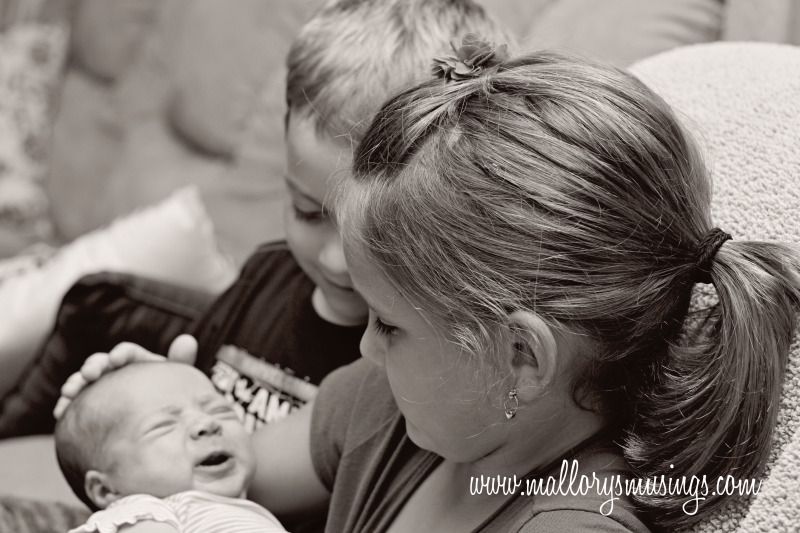 A trip to Nanny's isn't complete without playing in the slip n' slide pool out back.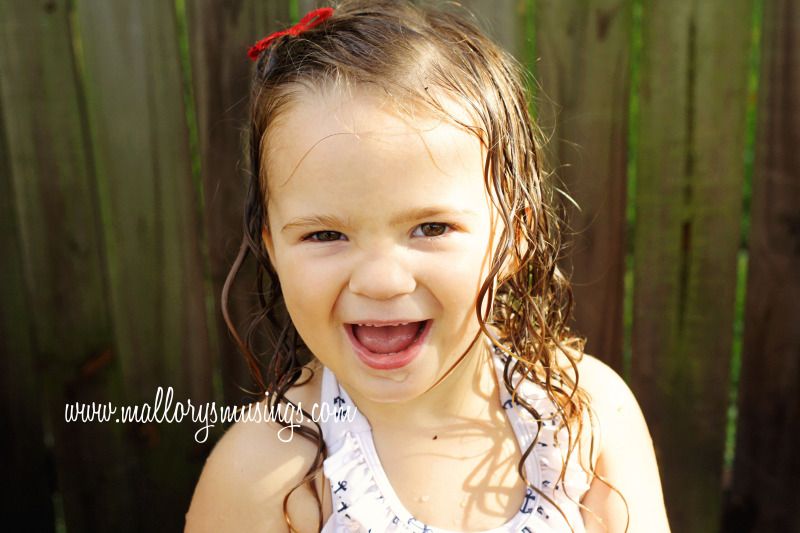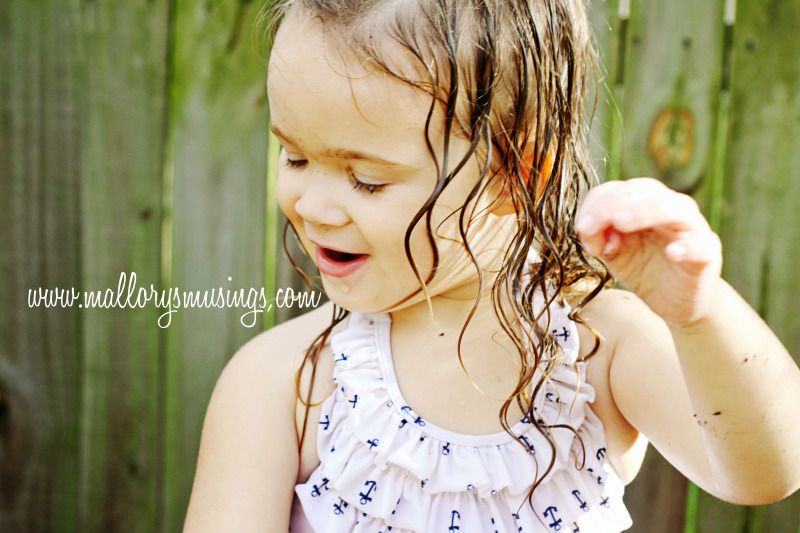 Rounding out the evening with some sidewalk chalk.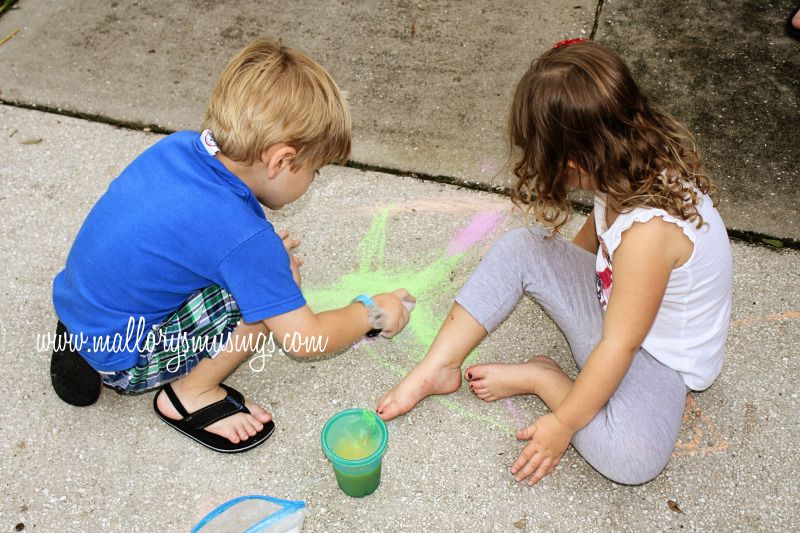 Amazing group shot of the cousins- yeah right. That's what you get when you ask two 7 year olds, a 5 year old, a 3 year old and a 2 year old to stay like that while Aunt Mal runs and gets her camera. I just love Aubs face in it.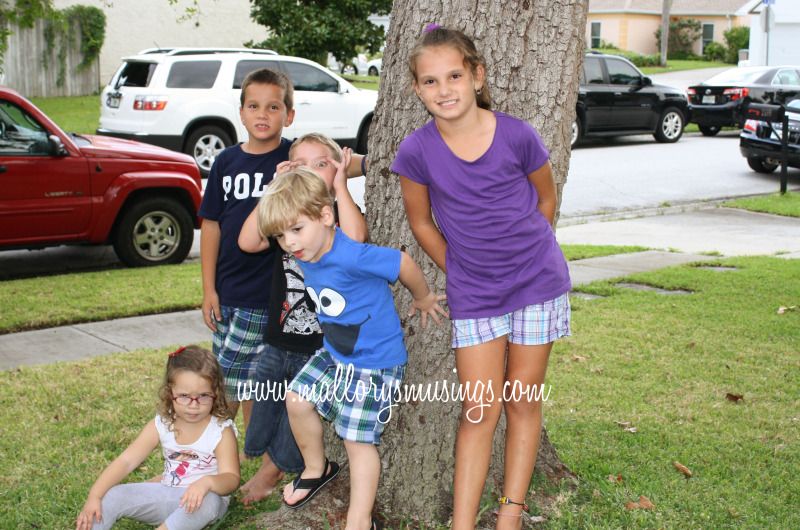 Linking up with The Paper Mama and Jenni from the Blog.

Have you entered to win a crocheted beanie of your choice yet? It's a low entry giveway with a great prize. Enter Here!