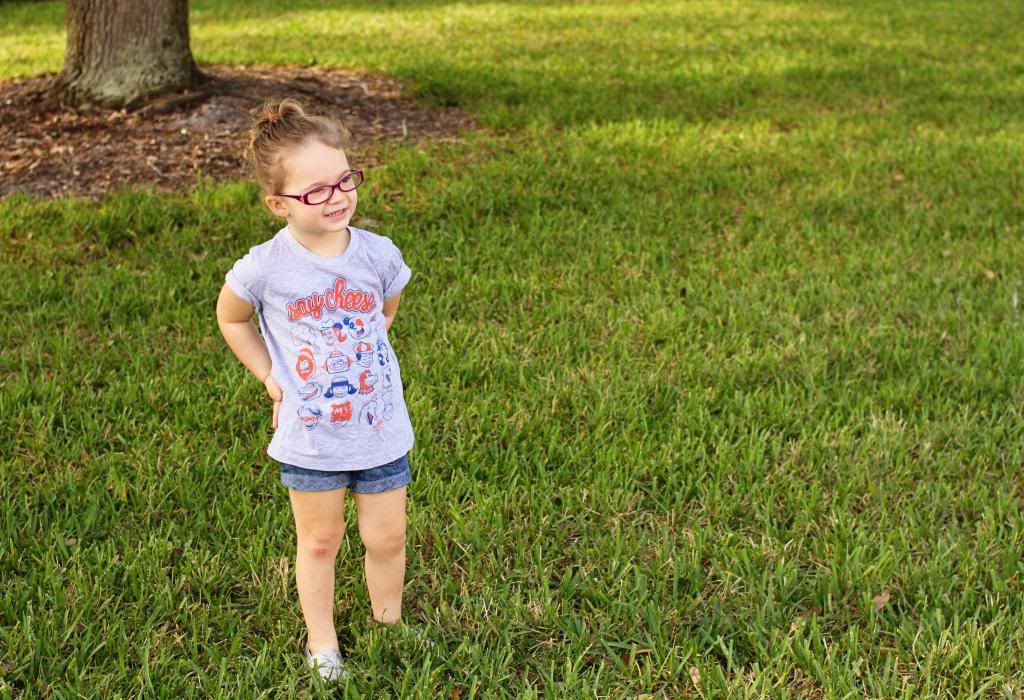 Aubrey is almost three. She is getting to the age where she is really starting to understand that there is more to the world then the perfect little one we try to create for her at home. She is also getting to the age where every little thing we do starts to shape the person she is going to become. It is so important to my husband and I that we mold her into a kind, compassionate and aware individual. That is where Mightee Kids come in.

Mightee Kids is company that helps educate kids in a fun and safe way about people and places around the world that may not be as fortunate. The way it works is that Mightee Kids sends a package to your child once a month, for three months or for four months. Each package has a cute tee and a kid friendly educational brochure explaining a new cause that the purchase of the package supports. Let me just say right now that the t-shirt is adorable and such a great quality, Aubrey asks to wear it again and again. (check out the video on the bottom of the post to learn more)

Each month Mightee Kids donates $5 from each subscription to a charity that supports children from around the world. This months charity is Smile Train. Smile Train helps children that are born with a cleft lip or palette to get surgery when they otherwise wouldn't be able to because of cost. Last year Smile Train provided a record breaking 125,000 surgeries.




Right now Mightee Kids is giving away 5 of their cute little tees. Just click the picture below, like their facebook page and share the contest on your wall.