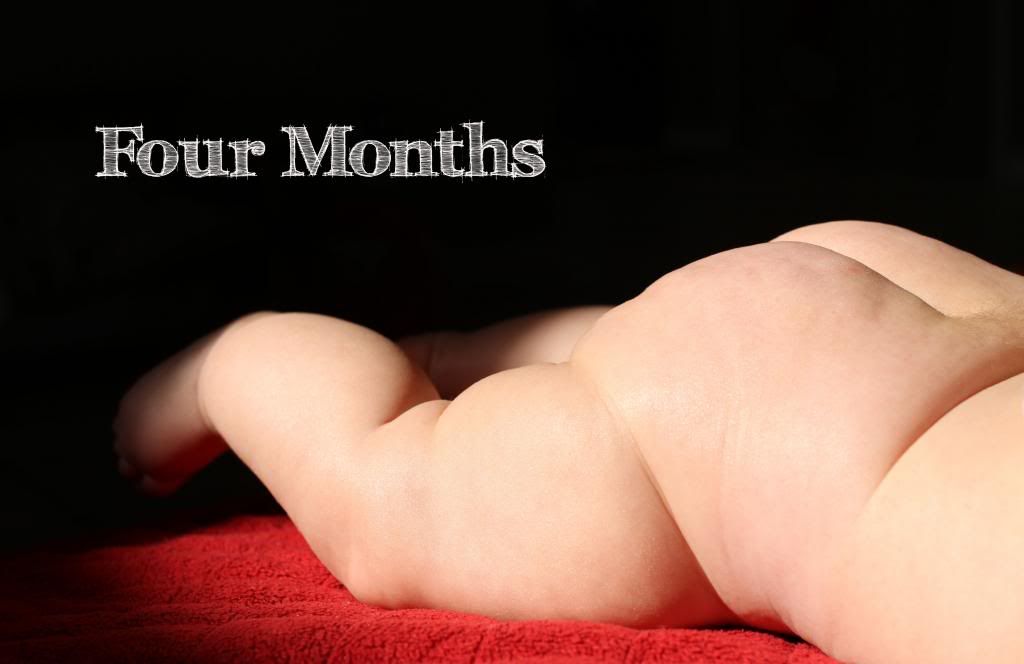 Dear Finley,
This is more of a four and a half month letter because your mama barely has time to think these days. You are quite the challenge, my dear. We thought that you were getting out of your super fussy stage about a month ago. You were letting other people hold you, you were crying less and you were sleeping better. Then you got sick. Your sister brought home a nasty cold from preschool. I tried my best to keep hands washed and coughs away from you but I was unsuccessful. You got the virus full on and it even turned into a lovely ear infection. Since then we seem to be back to square one. Now you don't even really like anyone to look or talk to you besides a small handful of people or you will start crying. Also the only ones who are allowed to hold you are me, daddy and your granddad.
On a good note you are sleeping better. When you were sick and about a week or two afterwards you were sleeping horribly because you wanted to fall asleep in your swaddle but then have it magically disappear once you had fallen asleep. This had you waking up every hour and a half to two hours some nights. I got desperate and posted a cry for help on instagram. Thankfully
Chelsea
told me about
Baby Merlin's Magic Sleep Suit.
The first night was still rough but after that you started only waking up one to two times a night and going right back down. It has been glorious, I'm so happy that we found something that you like and makes you comfortable.
Although you are a toughy, I want to thank you for the big smiles that you give me every morning. They give me a little glimmer of hope that the day will be better than the one before. Some days are okay and some are bad, we don't have many good but the a smile at the start of the day helps more than you know. Please just stop crying so much, okay?
Lots of love,
Mama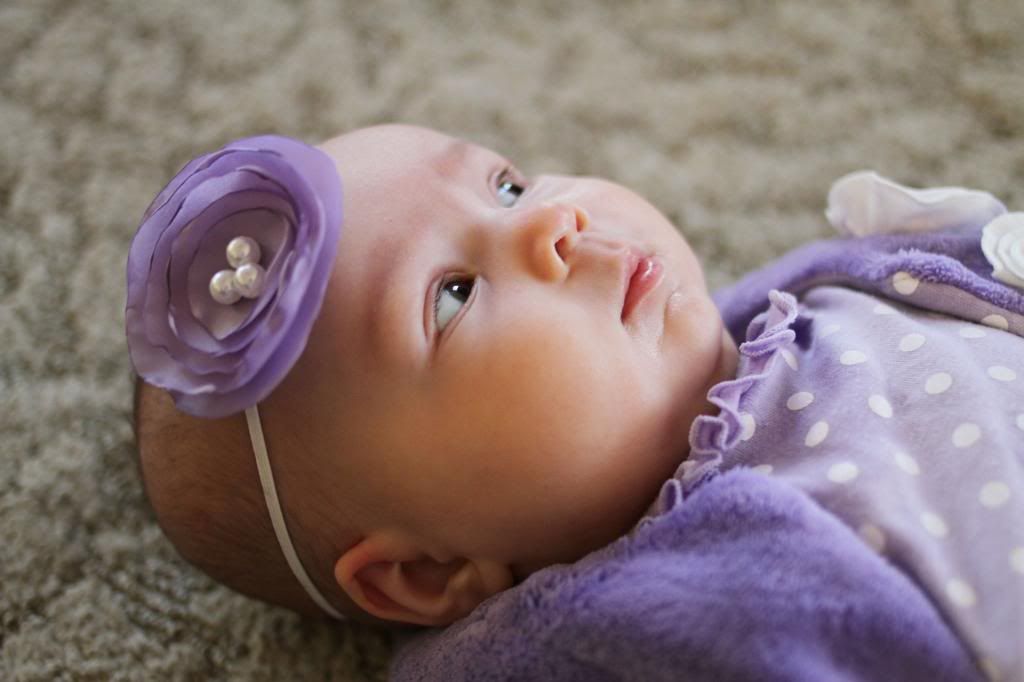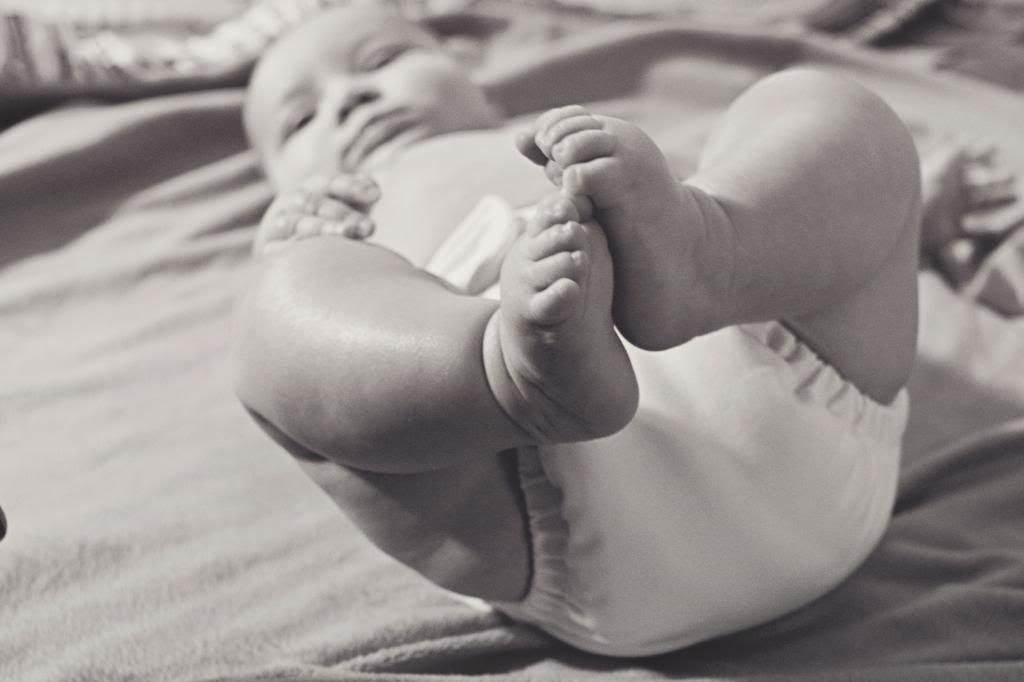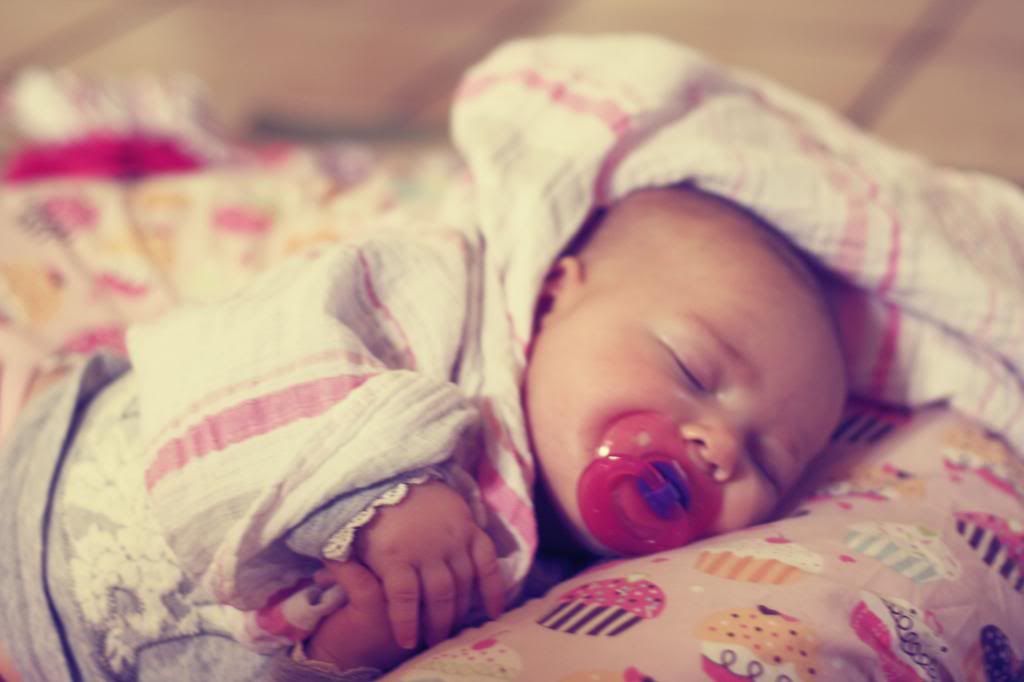 Likes: Evening dance parties, watching big sis on the swing, sleep suit and being lifted into the air

Dislikes: Rolling onto her belly, being put down and generally the hours of 3pm-7pm

Stats: Clothes- all over the place depending on brand and style, Size 2 diapers
Head- 15.75 inches (21%) Height- 24.75 inches (66%) Weight- 14.06 lbs (58%)