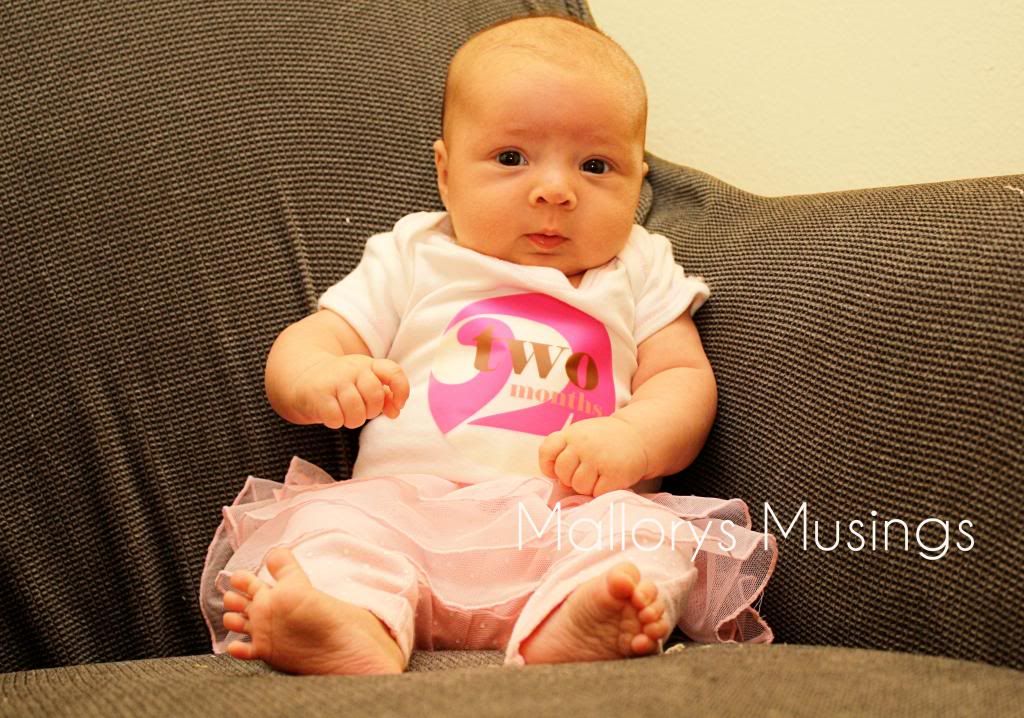 Dear Finley,
It's pretty crazy that you've been with us for two months now. You're getting more fun by the day. Your dad and I aren't big "newborn people" so we are enjoying the steps you have been taking towards babyhood. The past week you have been smiling and cooing like crazy. Mostly at me though which I don't mind one bit, but sometimes I think that people think I'm exaggerating because you rarely do it for anyone else. Your dad also makes fun of me for saying cooing. He acts like a made the word up even though I swear I didn't. I guess it is kind of a funny word but I don't know what else to call it. Another great thing about you getting a little older is that you have been crying a lot less. Don't get me wrong, you still are a handful but nothing like you were a couple of weeks ago. Now you mainly get fussy when you are overtired.
The one thing that you're not so great at is sleeping. The most you have ever slept at a clip is six hours and that was only one time. You have slept five hours a few times but ever since you got sick two weeks ago, you haven't slept more than four. A typical night for you is four hours then two and two. I really wish you'd sleep a little longer little one, I know that you are chunky enough for it. Thankfully you usually go right back down after you get up to eat. Although sometimes you like to party around 3 am. You have also started sleeping on your back in the pack n' play instead of on an incline. I usually move you back to the rock n' play the last time you get up because you seem stuffier then but you sleep the bulk of the night in the pack n' play. I am hoping to move you into your crib within the next month.
It's still pretty hard at this point but I am so happy that you are part of our family. So are your cousins, they love you so much. Especially Nicholas, he wants to hold you all the time and gets sad when your sleeping and we won't let him. We can already tell that you are going to be a little spitfire and I kind of love that. I'm looking forward to see how much you continue to develop over the next month and hopefully you'll let me sleep a little more by the time we hit month three.
Lots of love,
Mama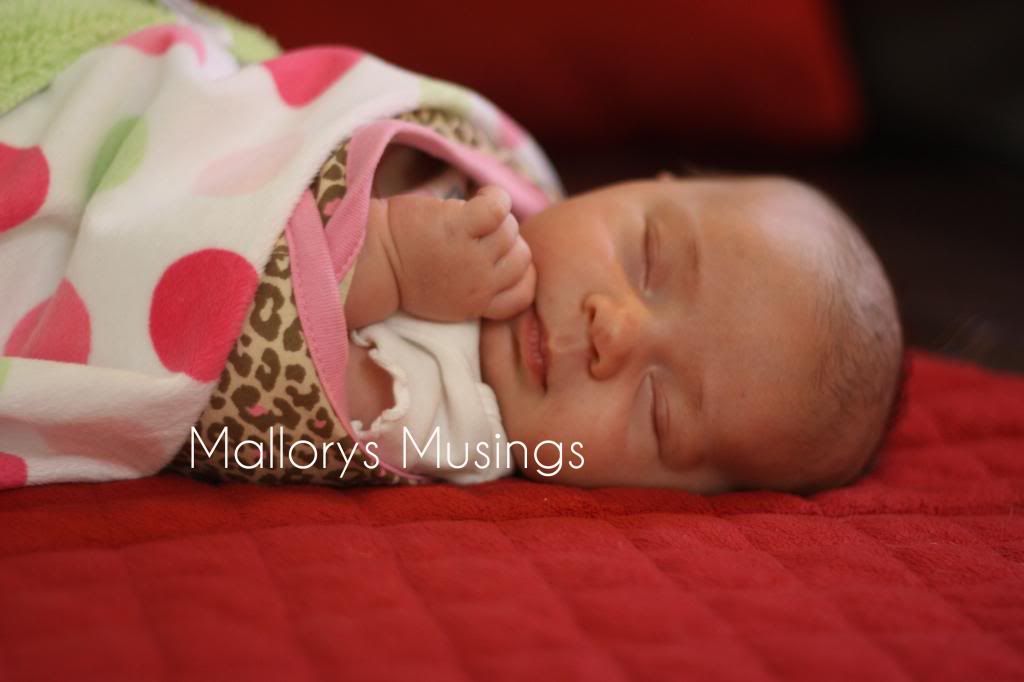 Likes: Sleeping and hanging out in wrap style carrier, being outside, back patting, watching ceiling fans, music & baby talk.

Dislikes: Sleeping, being put in her car seat, baths, waiting at traffic lights & mamaRoo seat.

Stats: 11 lbs 10 oz (78%), 22 inches long (35%), 14.75 inch head circumference (18%), Clothes size 0-3, 3 months and a few 3-6 month & Size 1 diapers