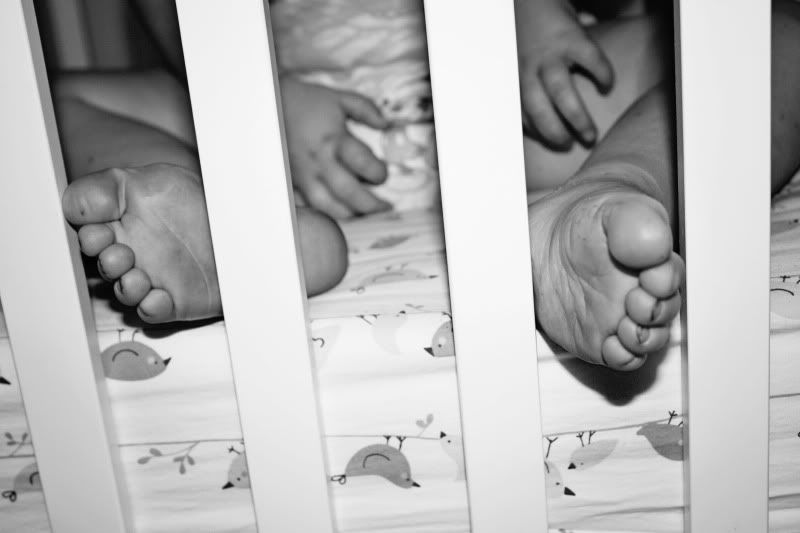 As you know, we are expecting a new little ankle biter in the house in the beginning of September. Aubrey will be exactly two and a half when the new little one arrives, assuming I go full term which I'm pretty sure I will and then some. Ideally I would like Aubs potty trained and sleeping in a bed by then. If you don't want to do the math, this means that I have approximately 5 months to work all of this out.

So let's talk potty training first. Before I had my own kid I thought potty training was all about how well the parents did it. Boy was I wrong. Even though she is two, Aubrey doesn't really seem ready to go down this path. My only indication that she may be capable is that she can keep her diaper dry for 2 plus hours a day. That's about it. I ask her where she goes pee pee and poo poo and she will tell me, "On the potty" but she doesn't actually do it. She doesn't even tell me when she goes or when she has to go. Sadly she would sit in a poopy diaper for hours if I let her. So far she has peed on the potty once. A few times a day she will sit on the potty and I read her books. This has basically done nothing expect for changing our story time location to the bathroom instead of the couch. I have even tried the naked from the waist down or underwear thing when we are at home. I will follow her around like a hawk and then as soon as I turn my back she is peeing(or pooping-yuck) all over the floor. So yeah, it's not going too well. Any tips on this would be greatly appreciated.

Now how about that big girl bed? Aubs is awesome in her crib. She sleeps 11-12 hours a night, doesn't climb out and usually naps pretty well. The thing is that it is a really nice Pottery Barn crib and I would like to use it for the new baby. The new baby will sleep in our room for the first 3 to 4 months or so but I don't want to "steal" Aubs crib after the baby is here and give it to here brother or sister. I think that would be sort of cruel. What do you think I should do? Go for the big girl bed and risk messing her wonderful sleep habits up or just buy a cheaper crib for the new baby?

If you haven't figured it out yet, this is a "pretty pretty please help this first time mom out" kind of post.