Every week Lena from Mom 2 Memphis and Ruby does a Tuesday 10 link up. This week it is a list of 10 things that you have in your purse. I don't really have a purse, it's more like a half diaper bag half purse. I have Aubs with me like 98% of the time. There are maybe 2 or 3 times a month when I am out and she is not with me and then it's usually to the doctors or to run to the grocery store for something on the weekend. Right now I am using a coach bag that I used as a book bag in college because my usual bag had a weird black slim growing on the bottom from a sippy cup leak. I didn't dump out my bag to take a picture because that would mean that I would have to clean all of the yogurt melts off the bottom and I'm not really in the mood.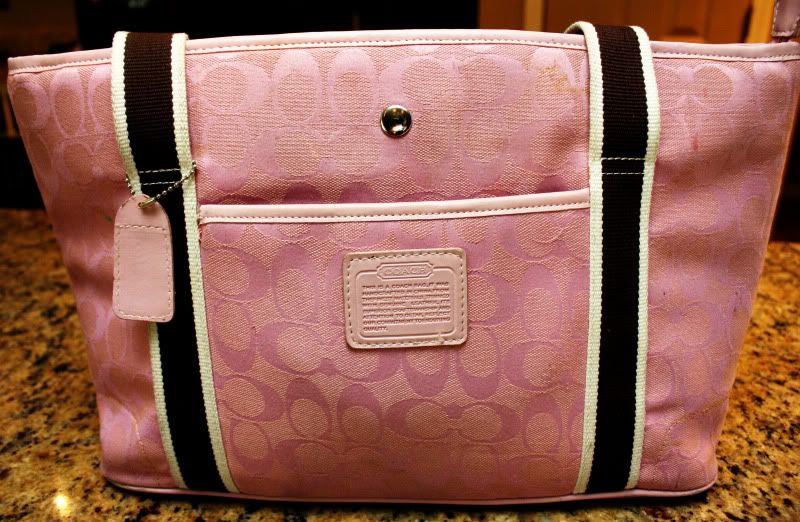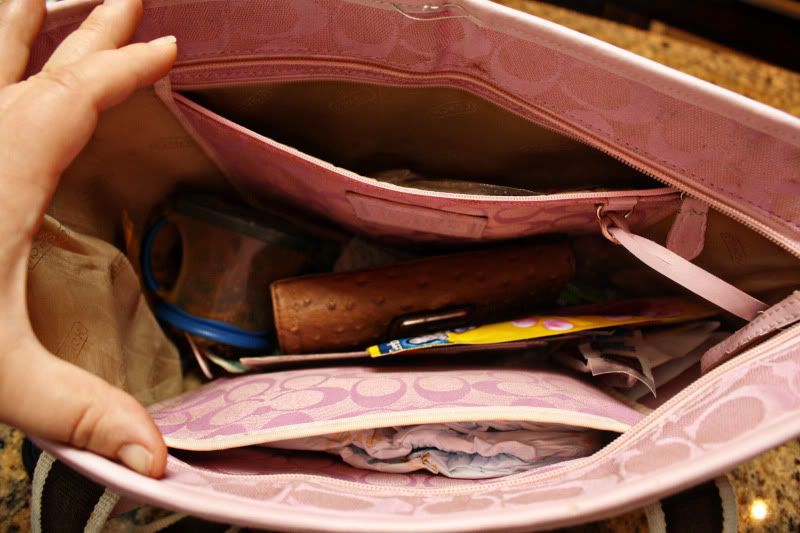 10 Things in my Bag

1. Wallet- must have because it houses my debit card

2. Keys- can't go anywhere without those bad boys

3. Diapers- I don't think I have to explain myself on this one

4. Wipes- not just for butts, also for the many other messes of motherhood

5. Bottle of water for Mama- I live in Florida so staying hydrated is crucial, especially now that I'm harboring a fetus

6. Water in a sippy for Aubs- girl needs to drink. I will also bring a juice box if we are going somewhere that I know other kids will have juice to prevent a meltdown.

7. Snacks- typically pretzels or white cheddar puffs, yogurt melts if we are going out to eat, if we are going out for awhile I will also bring a string cheese and a banana.

8. Phone- I'm kind of bad with my phone but I'm getting better. I still forget it from time to time though but I have OnStar in my truck in case of a serious emergency.

9. Hand Sanitizer- I probably don't use this one as much as I should but it comes in handy when I have to change a poop diaper in the back of the car.

10. Crumbled Up Receipts- I'm the worse with receipts, the ones that I always need later seem to disappear and the ones that I could care less about linger around for months.

Head on over to Mom 2 Memphis and Ruby and check out everyone else's list or better yet, make your own and link up.