So I did it again. I trimmed Aub's bangs too short. The first time I trimmed them I did the same thing. This time I swore that I would do better. I mean hey I had all that experience from that one other time.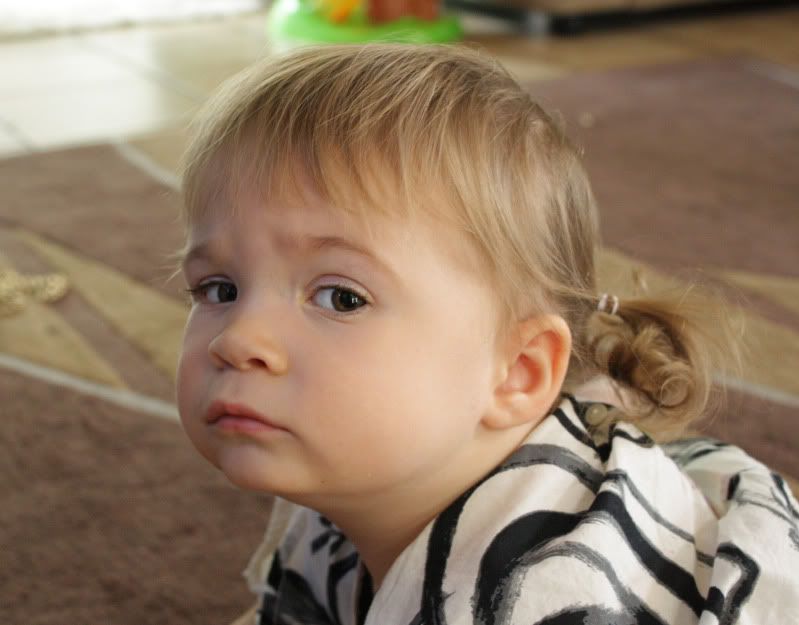 She looks oh so thrilled about this new look

In about a week they will look great. Until then I will be pinning them back or try to keep them brushed to the side.
I guess it could be worse, at least they are somewhat even. It reminds me of a school picture my mom has of herself when she was about 7 or 8 and her bangs are cut short and extremely crooked. I promise that I'll let someone else cut Aub's hair at that point.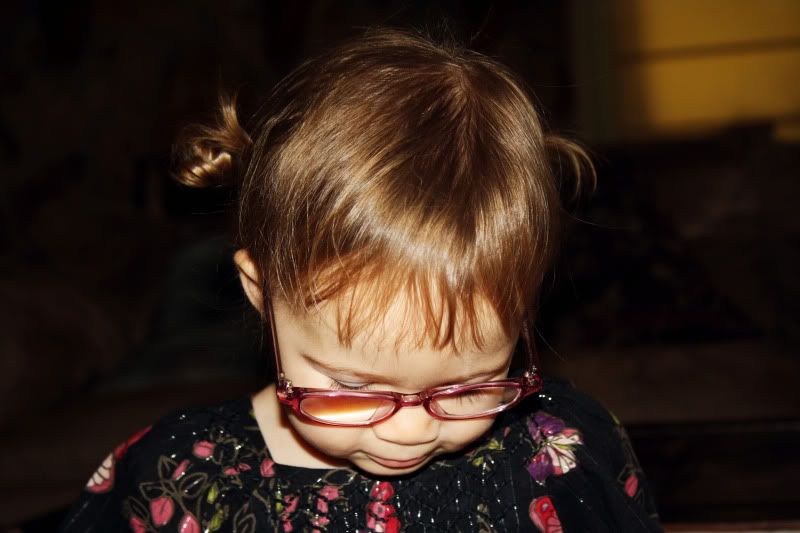 If anyone has any tips on cutting bangs on a toddler I would love to hear them. I'm am linking up with Hill at Capturing Motherhood and Casey at The Wiegand's. They are helping other mom's realize that no one is perfect even in the blog world.