I left a very important family member out of my first post. I can't believe it, even my husband mentioned her absence. It's our dog Ruby. Ruby is a 3 year old Boston Terrier that we bought the year that we got married. Ruby isn't like other dogs. Here are a few examples of her unusual behaviors:
* She doesn't eat carbs. You would think that having a dog would come in handy with a toddler constantly dropping food but Ruby won't eat any of it. She pretty much only eats meat or cheese.
* She doesn't bark. We didn't hear her bark at all until she was at least a year old. Now she will only bark once when someone knock on the door or rings the doorbell.
* She sits with us at dinner. We usually eat on bar stools at our counter and Ruby will sit in a bar stool right next to me hoping that she will get a bite.
* She sleeps with stuffed toys shoved into her mouth. She looks like a snake that can disconnect it's jaw when she does this. We though it was a puppy thing left over from nursing but three years later she still does it all the time.
I'm so sorry I left her out. Good thing she doesn't know how to read or use the computer because she would be majorly pissed. I'll leave you with a few photos of my gorgeous girl.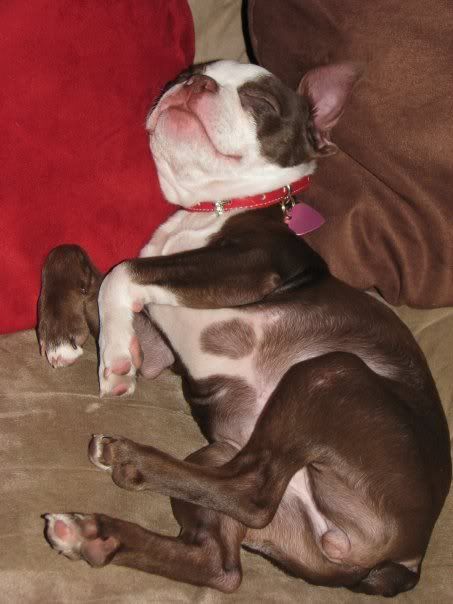 Puppy Ru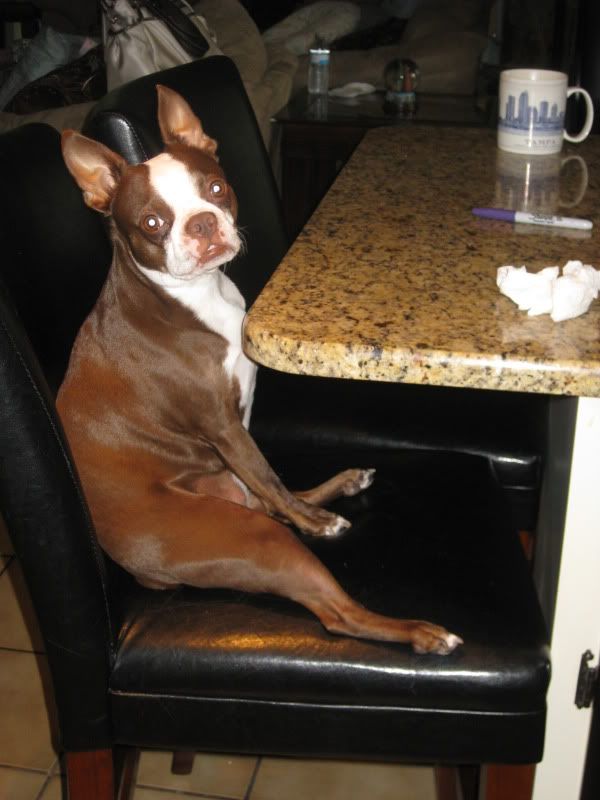 Her dinner seat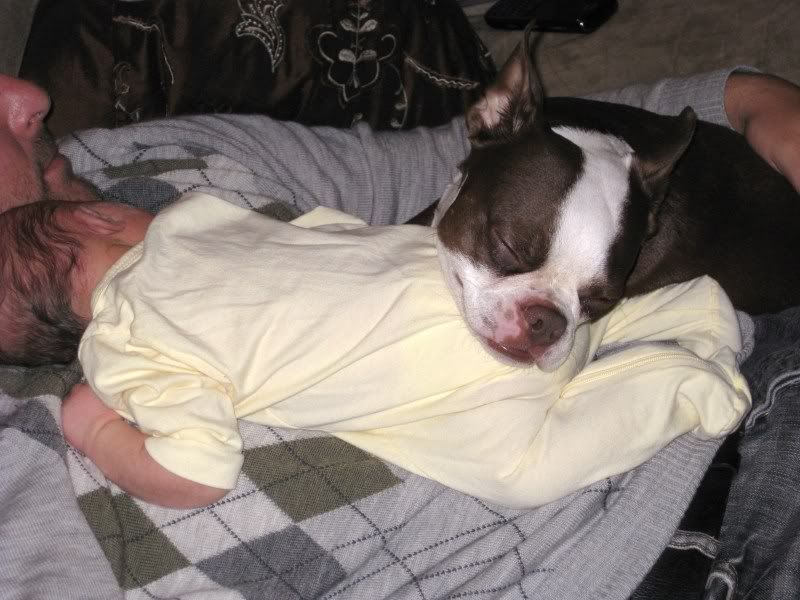 Bonding with her new sister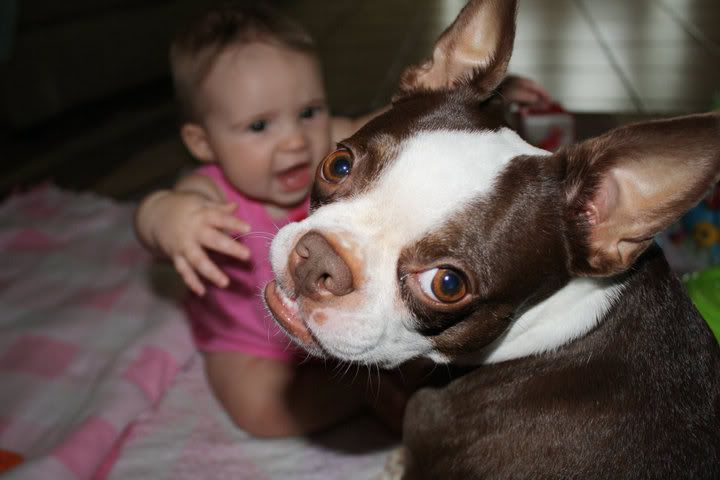 Up to something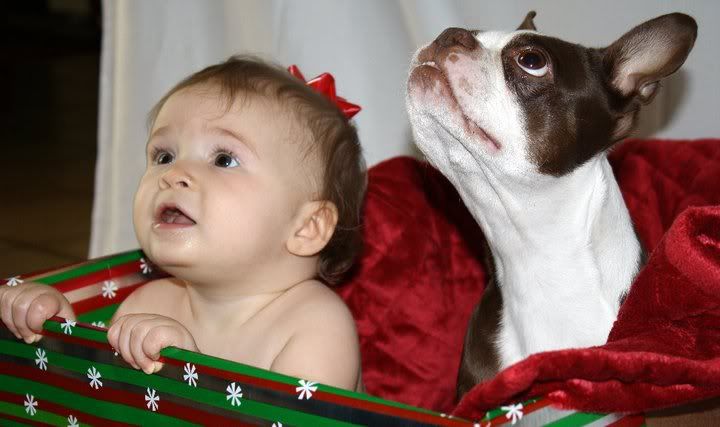 Christmas Pictures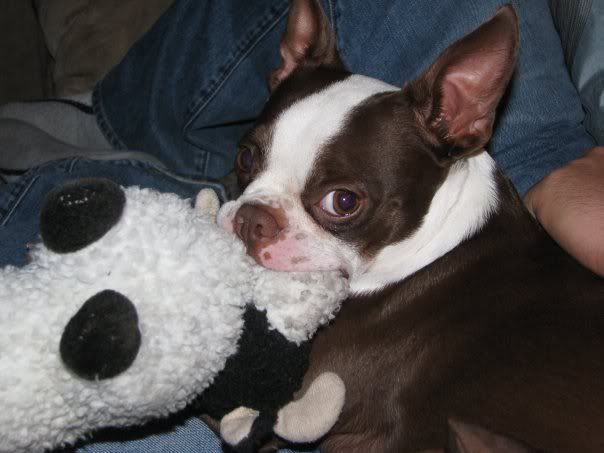 Loves her toys




Head Shot